UK Pension Transfers to France
For British expats who want to retire abroad in France permanently, it is worth looking into transferring your UK pensions to a tax efficient jurisdiction abroad in order to perhaps reduce your tax bill, get your pension into EUR and increase the flexibility of drawdown of their pensions. A pension transfer to France is no longer allowed as French PERP's no longer meet the new HMRC ROPS requirements. But, you can transfer your UK pension pot to a European pension scheme in Malta via a QROPS. We will look into whether it is worth moving your pension, leaving it where it is or transferring it to a more flexible SIPP or tax advantageous QROPS in Malta.
"You will see that you can transfer a UK pension to a QROPS in Malta, cash it in and only pay an effective rate of income tax of 6.75% in France plus the social care tax if applicable".
Furthermore, due to the UK-France DTA, there is no UK Inheritance Tax payable in France.
Before 2017, you could transfer a UK pension to a QROPS in Hong Kong to avoid up to 45% tax upon death after 75 in the UK, avoid up to 45% UK income tax and also avoid French income tax of up to 45%. However, new QROPS rules in 2017 now mean there is a 25% exit tax if you move a UK pension to Hong Kong and live in France. So, best advice in 2017/18 is to use a UK SIPP for flexibility or transfer to a QROPS in Malta if you also want to avoid the death tax in the UK. You also must remain in the EEA (European Economic Area) for five years following the pension transfer to avoid the exit tax which can be applied retrospectively.
British Expats and French returnees from the UK who move to a QROPS in Malta will also have access to a universe of investment choices such as individual shares, mutual funds, ETFs, bond funds or choose the type of pension you would like to hold based on your risk profile, for example investing in a cautious, balanced or aggressive investment portfolio.
British expats looking to relocate to France can now take their pensions out of the UK tax net and have it paid directly into their French bank accounts. Importantly, they can also choose to transfer their pension into EUR rather than keep it in GBP or even change their pension to USD if they so choose.
Currency choice will often depend on current exchange rates and age of retirement.
We will demonstrate that under the 2016 ROPS rules, a person moving to France could have moved their pension to a QROPS in Hong Kong for best tax efficiency. A pension transfer to France is not permitted any longer. However, for 2017/18, if you are moving to France, the better option is transferring your UK pension scheme to a QROPS in Malta.
French citizens who have worked in the UK and who return to France or who moved on to another country can also transfer their UK pensions offshore to avoid UK taxes on those pensions. French expats working in the UK can move their pensions to a QROPS in Malta to avoid UK taxes and increase their pension options. They can also transfer their pension into EUR, so that their annual pension income isn't negatively affected by exchange rate movements.
Many French teachers working overseas or working in England can transfer their pensions offshore. There are many French employees and French businessman working in England who have built up substantial pensions in the UK, but may pay UK taxes even when they return to France. A UK pension transfer to a QROPS in Malta could solve this problem and would also help to mitigate against future currency movements whilst drawing a pension.
The French consulate in London estimates between 300,000 and 400,000 French citizens live in London alone. Many of those must have built up a UK pension whilst working there.
QROPS France and the Tax on Lump Sums Taken in France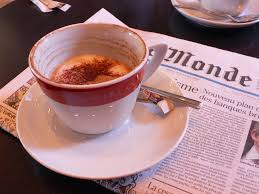 Lump Sum Tax Laws in France
Is a tax-free lump sum from a pension policy payable in the UK subject to tax in France?
France is one of the most popular destinations for British expats to retire abroad. According to the Brit Abroad project ran by the BBC in 2006 there were 200,000 Brits living in France. Today's estimates put that number to be around 300,000.
If you are considering moving to France or wish to relocate to France, there are some new tax regulations which have come into effect which you need to be aware of and should seek advice from a specialist today. If you have transferred your pension into a QROPS pension scheme in France or considering transferring your scheme, please be advised that new tax rules have come into play in 2016.
Foreign nationals who have worked in the UK (this includes French who have worked in the UK as well as other nationalities) or British expats in France who draw a cash lump sum from a QROPS when residing in France are liable to pay income tax on any payment that exceeds 9,7111 EUR.
Lump sums from UK pensions are taxed in France at a rate of 7.5% income tax, and 7.4% social charges, although you don't have to pay the social charges if you are from the UK and have an S1 form from the NHS which allows EEA wide healthcare. Please note, we didn't know if this will be available after Brexit. The lump sum tax of fixed rate of 7.5% is only allowed if you take your entire pension pot in one go. Any further lump sums are taxed at the income tax rate prevailing.
Lump sum pension payments are liable to social charges at the rate of 7.4%, payable on the gross sum, without deduction of the 10% allowance. However, lump sum government service pensions remain exempt from the social charges.
Expats resident in France will have their worldwide annual pension taxed on the French scale of income tax with a 10% reduction "set at a minimum of €352 (£260) per pensioner, or a maximum of €3,711 (£3,261) per household".
Even with the 10% personal allowance, that still means paying income tax on any lump sums you take in France, unless you opt to "Cash in"" your pension and pay the fixed rate of 7.5%
Of course, the way round it, is to take your Pension Commencement Lump Sum (PCLS) in the UK before you leave to retire in France. This means you only get a 25% tax-free lump sum. However, you will avoid French income taxes on this amount. The rest you can then transfer to a QROPS in Malta to avoid any death taxes that the UK imposes after age 75.
But, please note that the new HMRC rules dictate that you must remain in the EEA for five years after transfer, otherwise you will get hit by a 25% exit tax retrospectively by HMRC, so you must be certain with your planning. For those unsure of their future movements, it may be better to transfer your pension to a UK SIPP.
Tax on UK Pensions in France
The UK state pension, UK disability pensions, non-government occupational pensions and private pensions are all taxable in France at income tax rates of up to 45%. Private pensions in the UK also have a death tax after the age of 75
there is a 10% deduction or personal allowance with a maximum of €3,711 per year for private pensions; you are also taxed as a household in France, which benefits couples where one spouse receives a much higher income that the other.
UK government service, civil and military pensions remain taxable in the UK, unless you've transferred out before the pension commences. However, you still need to declare that income. It's included in the calculation of your taxable income and you're given a credit equal to the French income tax and social charges that would've been payable.
The Prélèvement Forfaitaire Libératoire: Providing that there's no possibility of taking another in the future, you can take a one-off single lump sum from a UK pension which is taxed at a fixed rate of 7.5%. So if you take your entire UK pension in a single lump sum, it will be taxable at 7.5%, otherwise it'll count as income. Furthermore, due to the 10% deduction, you only pay an effective rate of tax of 6.75%. You can also take a 25% tax-free lump sum in the UK at age 55 before you move to France.
All pension income is subject to social charges at 7.4% each year. However, this is waived if you don't yet have access to the French health system or have EU form S1 (see below).
For those with private pensions or final salary schemes, you will need to file form FRA/Individual FD5 with your local French tax authority, so that you don't pay tax both in Britain and France. Your local French tax authority will stamp the English part to confirm that you're tax resident in France.
You also need to sign form SI2009 from HMRC. The form is for tax relief from UK taxation for a UK resident living in France. The form is for use by an individual resident of France receiving a UK State Pension or Incapacity Benefit or receiving pensions, purchased annuities, interest or royalties arising in the UK.
The S1 Form for Pensioners in France
If you are living in France or in the EEA and you receive an exportable UK pension, contribution-based Employment Support Allowance or another exportable benefit, you may be entitled to state healthcare paid for by the UK. You will need to apply for a certificate of entitlement known as an S1 form.
For exportable UK pensions and contribution-based Employment Support Allowance, you can apply for your form via the Overseas Healthcare Team in the Department for Work and Pensions on +44 191 218 1999.
Once issued, register the S1 form with the relevant authority in France. Often you need to do this before you can register for healthcare or obtain a medical card.
Once you have registered your S1 in the country you are moving to, you will be entitled to apply for and use a UK-issued EHIC (European Health Insurance Card) to access state-funded necessary medical treatment in France and when you visit other EEA countries. Although, Brexit may change all this.
You cannot apply online for a UK-issued EHIC. Instead, you'll need to request the application form from the Overseas Healthcare Team on 0191 218 1999 from the UK or +44 191 218 1999 from abroad, Monday to Friday 8am to 5pm.
You can read more here on the EHIC in France.
If you have the S1 form, it means you avoid the 7.4% social tax on your UK or Malta QROPS pension benefits.
Tax on a QROPS in France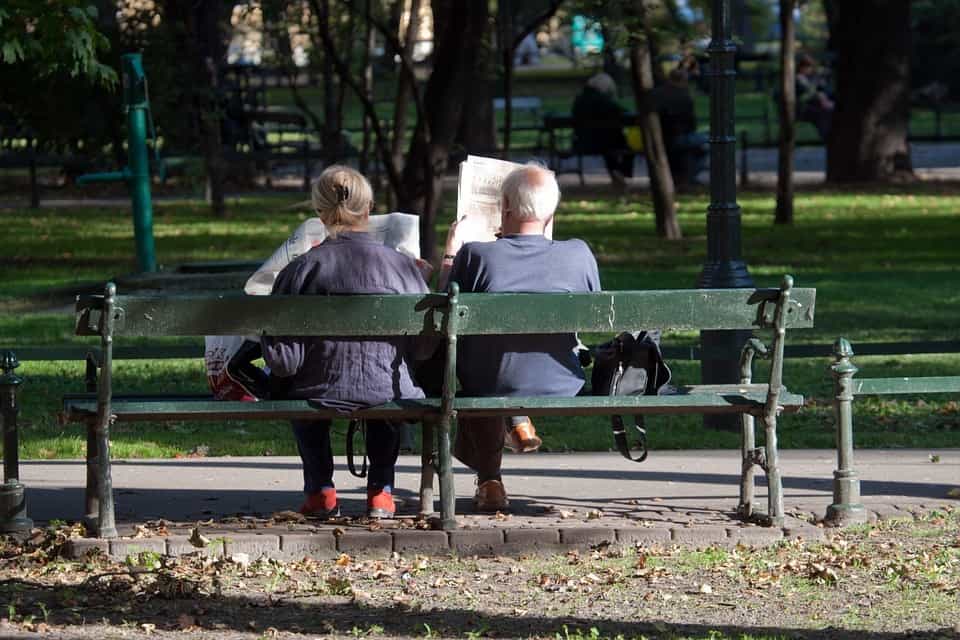 We are suggesting that anyone moving to France and taking up a permanent residency should cash in their pension lump sum before they go. British expats who are living in France should figure out the impact of income tax before deciding on where or whether to take a lump sum. In order to make suitable plans to protect your estate, you should speak with a QROPS specialist first.
The rules apply not only to a QROPS France, but also lump sums paid under an occupational pension scheme, private pension plan or deferred drawdowns from the UK state pension scheme. The tax is applied to all QROPS and not only those listed in France. Government and local government pensions are not hit by the ruling, but some lawyers suggest that the French government may broaden the legislation to capture drawdowns from these as well.
French QROPS have now been removed by HMRC. If you transferred your pension to a QROPS in France before the changes, you are only allowed a 20% lump sum at 62 years old. You cannot access your pension before 62, unless you are in financial hardship or you are ill, which is why we are now suggesting a Malta QROPS for more flexibility.
If you transfer to a QROPS in Malta, you still pay up to 45% income tax in France if you take your pension as an income, but your pension pot will be out of the UK tax net and you avoid any tax on death. A QROPS in Malta may be suitable for those with final salary schemes in the UK that can't access full flexibility the way a Defined Contribution pension can in the UK. A Malta QROPS allows full flexible drawdown and if you take your pension as a single once-off lump sum, your pension would only be taxed at a flat rate of 7.5% plus the social tax if applicable.
Personal Income Tax in France for UK Pension Transfers to France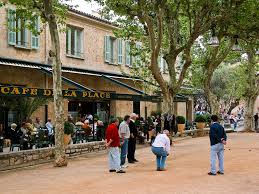 Under French Law, a person becomes tax resident in France from the day they arrive if they intend to stay permanently. Otherwise it will be decided from one of the following:
France is their main residence. This represents an intention to stay and stability ignoring temporary absences. This is the rule the French authorities mostly relies upon. If a spouse and children live in France a person will also probably be considered French tax resident even if they work abroad.
France is the principal place of abode (lieu de séjour principal). You are a resident of France if you spend more than 183 days in France in a calendar year. It does not have to be a continuous period of 183 days; this is a cumulative rule assessed over a French tax year (1 January to 31 December) and includes part days. Even if a foreigner spends less than 183 days in France, they may be tax resident if they have spent more time in France than abroad.
A person's principal activity is in France, for example, their occupation is in France (whether salaried or not); or their main income arises in France (whether salaried or not), unless they can show that such activity is purely incidental (à titre accessoire).
France is the country of a person's most substantial assets. This means if France is the place of principal investments, or where assets are administered, or from where a larger part of income is drawn.
N.B. An individual does not have a choice. They are either French tax resident or not.
If a person is also simultaneously tax resident under the domestic rules of another country, then in order to come to a decision it will be necessary to look at the "tie-breaker" rules in the double tax treaty between the two countries; if one exists.
As a British expat holding a QROPS, you would avoid overseas taxation, but you would get taxed on your income in France. The table below shows the personal income tax rates for 2017.
UK pension transfers to QROPS would face the following income tax rates for residents in France.
Personal Income Tax Rate in France in 2017
| Income Tax % | Annual Income EUR |
| --- | --- |
|            0% |    Under 9,711 Euro |
|           14% |   9,711 EUR – 26,818 EUR |
|         30% |   26,819 EUR – 71,898 EUR |
|           41% |   71,899 EUR – 152,260 EUR |
|           45% |    Above 152,260 EUR |
The scary 75% tax in France for higher rate income tax payers over 1m EUR had been struck down by France's constitutional council and more changes will be coming soon with Macron in power. The new rate was seen as largely symbolic since it would have only applied to some 1,500 people for a temporary period of two years.
In 2015, the rate was never invoked and now lies at 45%, the same as the highest rate of tax as the UK. A Malta QROPS is taxed in France on income, but not on growth or death.
In reality tax is rarely this high. In practice, less than 50% of inhabitants in France pay any income tax at all; only around 14% pay at the rate of 30%, and less than 1% pay income tax at the rate of 45%.
A couple with no dependants would not pay any income tax in 2017 if their net taxable income in 2016 was no greater than €27,559. A single person would pay no income tax living on their own with an income no greater than €14,770.
If you take your Malta QROPS pension as a "one-off" single lump sum, it would be taxed at only 7.5% plus the social tax if applicable.
Exemptions
expatriate allowances: Most moving and temporary living expense reimbursements are generally not taxable and lump sum relocation allowances for unsubstantiated expenses may be tax free if it can be demonstrated that the amount was actually spent in connection with items that would normally be reimbursed free of tax
Exemption from income tax is provided to the end of the eighth year following arrival after July 6th, 2016 for the portion of the salary compensating for the transfer to France (impatriation premium) and the the portion paid specifically for duties performed outside of France but for the benefit of the French host company.
There is a global exemption limit: the application of regime must not lead to the exemption of more than 50 percent of the impatriate's total remuneration. However; if this option proves to be more favorable, the employee may chose to have the total impatriation premium fully exempt from tax but with a limit on the salary paid for duties performed abroad of 20 percent of the net taxable salary.
For employees hired directly from abroad by a French entity, and for self-employed individuals, the income tax exemption will generally be a flat 30 percent of the remuneration.
Under the impatriate regime, passive investment income (such as interest and dividends), capital gains from the sale of securities, copyrights and royalties received from a country with which France has entered into a double tax agreement including a mutual assistance clause, are only liable to income tax on half of the amount. Surtaxes of 15.5% will remain due on 100 percent of the amount.
Corporate Tax in France
For British expats who move to France and wish to set up a company there in retirement, beware of higher taxation.
Unlike the UK, which has dropped corporate tax to 20% in 2013, French corporate tax rate remains at 33.33%.
Although a special rate of 15% is applied to small companies on profits less than EUR 38,120. There is a 3.3% surtax applied to large companies when profits exceed EUR 763,000.
QROPS France Example
Imagine a couple in retirement with an annual income of €15,000 and a €250,000 pension pot. They would pay no income tax in France.
If one spouse has a pension worth €250,000, the lump sum of 25% of this is €62,500. Divided by 15 and minus a 10% discount this adds €3,750 to their annual income, bringing it to €18,750; still below the threshold to pay income tax.
As there is no additional tax resulting from the addition of the lump sum, this, even when multiplied back by 15, means the sum remains tax free.
Not all couples will be so lucky. Those with incomes bordering higher tax bands could be hit harder. Those with larger pension pots need to seek QROPS Specialists' advice.
Are There QROPS Trustees in France?
There are quite a few QROPS trustees in France; most of them holding group pension schemes. There are now many schemes, including Aviva who run French PERP pension schemes, but they were removed from HMRC's QROPS list and now the only QROPS choice is to transfer it to a third jurisdiction such as Malta, an EU tax recognised jurisdiction for tax efficiency.
Your pension could be transferred to EUR and would be paid out into your French bank account. You would simply pay French income tax on that amount if applicable. Malta has a signed Double Taxation Agreement with France.
Your pension would be paid out gross and you avoid UK taxes on your income and up to 45% tax upon death after age 75. You would pay French income tax on your pension in Malta, but only 7.5% flat rate tax if you "cash in" your pension. Malta is in the EU and you are subject to French income tax, but no tax on death and flexible drawdown is allowed, so our advice in 2017/18, is to move a UK pension to a QROPS in Malta in EUR.
Avoids UK, HK and French Taxation, but now there is a 25% "exit tax" imposed by the UK
Take 25% cash lump sum first to avoid French taxes on the lump sum if you are taking a lump sum. Future lump sums will be taxed at only 7.1% in France
Currency choice of GBP, EUR or USD
Tax recognised, regulated, occupational pension in Hong Kong under strict HK rules & regulations
100% of any pension pot left gets paid out tax-free to named beneficiaries on death. You can also change these beneficiaries at any time
Many investment strategies available dependent on your risk profile
A QROPS in Hong Kong avoids French taxes due to the HK-France DTA.
Article 17
Pensions
1. Subject to the provisions of paragraph 2 of Article 18, pensions and other similar remuneration paid in consideration of past employment to a resident of a Contracting Party may be taxed in the Contracting Party where they arise.
2. Pensions shall be deemed to arise in a Contracting Party if paid by or out of a pension fund or other similar institution providing pension schemes in which individuals may participate in order to secure retirement benefits, where such pension fund or institution is recognised for tax purposes or regulated in accordance with the laws of that Contracting Party.
This clearly gives the taxation rights to Hong Kong. A HK ROPS is actually a HK Occupational Retirement Scheme (ORS) which is regulated under the MPFA in HK and recognised for tax purposes. This satisfies requirement 2 of article 17.
QROPS Malta for British Expats in France
Avoids UK and Maltese Taxation
Take 25% cash lump sum first in the UK to avoid French taxes on it
Income tax would be paid in France
Currency choice of GBP, EUR or USD
Under Malta regulations and rules
Full pension flexibility allowed: your entire pension pot after transfer is available as lump sum withdrawals which would be taxed at 7.5% in France
Much wider investment range allowed including shares, mutual funds, ETF's, bond fund, hedge funds, high interest bank notes, etc.
Relocating to France for British Expats
If you are relocating to France of you are French and worked in the UK, please send us your pension enquiry, so that we can produce a suitability report for you. Anyone considering moving or retiring to France should speak to an experienced QROPS adviser as soon as possible.
UK Pension Transfers to France Summary
If you are considering exploring UK pension transfers to France, we recommend transferring a pension to Malta for Residents in France or moving your pension to a UK SIPP. A Malta QROPS may be preferrable to a UK SIPP as there are no death taxes and especially if your UK scheme doesn't allow flexible access, i.e. you want to cash in your pension at some point after age 55, as you would pay French income tax on a one off  lump sum tax on any drawdown.
You can read all the latest news on QROPS France here.
You can speak to a QROPS specialist today here.
QROPS France article by QROPS Specialists
UK Pension Transfers to France | QROPS France
by
Richard Malpass
https://plus.google.com/u/0/109576387463330539887