QROPS Canada RRSP – UK Pension Transfers to an RRSP in Canada
HMRC have now ruled on Canadian QROPS, now renamed Canadian ROPS.
All Canadian QROPS have now been removed from HMRC's ROPS list as of Wednesday 15th Feb, 2017. Can I transfer a UK pension to an RRSP in Canada? The answer is now categorically no.
But, you can transfer your UK pension to another QROPS jurisdiction such as Hong Kong, Malta or New Zealand. To answer that question, you need to consider your final retirement destination toward the end of your life.
Update: From 9th March, 2017, any UK pension transfers to Malta, HK, NZ QROPS will have a 25% exit tax applied for residents in Canada. Best advice for Canadian residents in 2017/18 is to transfer a pension to a UK SIPP or leave it where it is or transfer it to HK where there is zero tax and pay the 25% exit tax. Please contact us for the latest updates.
Will you retire in Canada forever or will you return to the UK or live elsewhere in warmer climates later in life?
This may be problematic if you ever return to the UK or live elsewhere abroad and want to access your pension. You would need to rely on the Double Taxation Agreements between your QROPS jurisdiction and your country of residence or foreign tax credits if you returned to the UK or moved to a country that doesn't have a DTA with your QROPS destination.
Here is more in a previous article I wrote concerning Canada RRSP / QROPS that were delisted in Canada due to failing the member age test along with other benefits and requirements listed later in this article. Now, HMRC have removed the final 3 Canadian QROPS. You can now no longer move a UK pension to Canada, full stop. If you want to become a permanent resident in Canada and want to live their forever though, transfers to other QROPS jurisdictions are still possible and we can introduce you to Recognised Overseas Pension Schemes which are suitable if you are moving to Canada or a Canadian resident returning from working in the UK. Canada RRSP / QROPS have to fufill certain requirements which they failed. Anyone who moved to a QROPS in Canada could face an unauthorised 55% tax charge from HMRC and we warned people in previous posts to tread very, very carefully if you want to transfer to a Canadian RRSP. It now looks like we were right. Other jurisdictions are better suited.
Malta ROPS for Canadian Residents
For those that are unsure of their final destination at retirement, a Malta ROPS (Recognised Overseas Pension Scheme) may be a good compromise. Income tax is capped at 15% and there is no tax on growth or death at source, so you can pass the entire pension pot onto your chosen loved ones upon death. If your pension was left in the UK, there could be a tax on death of up to 45% and if you had purchased an annuity, there may be nothing to pass on depending on your circumstances.
The Malta ROPS trustees will receive your instructions on how to distribute the funds on death tax-free at source. If you move to a Malta ROPS, you can decide which currency to hold your pension in and the funds will be paid directly to your Canadian bank account upon retirement. You can also choose which investments to hold with certain restrictions (e.g. you cannot buy residential property). A Malta ROPS now also allows full flexible drawdown similar to the UK, although you will need to check scheme details for exit and early termination fees.
This freedom of currency may be useful, as Canada is a commodity economy, so moving to US Dollars whilst commodity prices are low may have advantages.
The drawback of a Malta ROPS is no [Canadian] tax relieved contributions are allowed, but you could start a separate Canadian RRSP if you wanted.
The Malta ROPS gives far more flexibility than a Canadian RRSP / ROPS as it has Double Taxation Agreements with over 67 countries around the world. You can also transfer out for free to a Gibraltar ROPS in many circumstances if the trust company operates in both jurisdictions, offering further flexibility and retirement options. You can also return to a UK SIPP at a later date if this suited.
However, if your final retirement destination is Canada, there is now a 25% exit tax for a QROPS in Malta.
Who Can Move to a Malta ROPS?
Both Canadians who have worked in the UK or British expats in Canada or any other national who has a UK pension can transfer to a Malta ROPS as long as they hold a:
defined contribution pension; or
a defined benefit pension not "in payment";
however, unfunded public sector pension schemes can no longer transfer out to a ROPS due to rule changes on April 6th, 2015. Unfunded public sector pension schemes include: National Health Services (NHS), Police, Firefighters, Teachers, Armed Forces, Royal Mail, & SPPA (Scottish Public Pensions Agency – NHS & Teachers). Funded Public Sector Pensions are still eligible for transfer;
Local Government Pension Schemes (LGPS) can still be transferred;
UK state pensions cannot be transferred.
Hong Kong ROPS for Canadian Residents
A Hong ROPS is a vested, occupational pension scheme. Occupational schemes are often treated differently from a tax perspective by other foreign countries. Often, these occupational schemes, as they have paid tax on them already, often aren't taxed abroad.
If you look at the Canadian-HK DTA, you will find how pensions are treated under:
Article 17
Pensions
"Pensions (including lump sums) arising in a Party and paid to a resident of the other Party in consideration of past employment may be taxed in the Party in which they arise and according to the laws of that Party."
In other words, a Hong Kong ROPS is taxed in Hong Kong, even if you are a resident in Canada. This very clearly stated that any taxes will be paid in HK, which is currently zero.
So, you can move a UK pension to a QROPS in HK and pay zero tax in Canada. But, now HMRC will apply a 25% exit tax! So, you have to weigh up whether it is worth it or not.
Tax Reporting Requirement for a HK ROPS
The tax reporting requirement comes under "T1135 Foreign Income Verification Statement". This form can be filled in electronically.
Please note, that it is the use of form T1135 which makes the HK ROPS non-reportable.
New Zealand ROPS for Canadian Residents
New Zealand ROPS are a tax neutral destination, meaning there is no tax in New Zealand. However, you would pay Canadian income taxes on a New Zealand ROPS, although it avoids tax on growth and death as long as you remain tax resident outside the UK. Please note there is also now a 25% exit tax if you are resident in Canada.
Canada RRSP – Moving a UK Pension to a Canadian RRSP
You can now longer move a UK pension to a Canadian RRSP in Canada as of 15th Feb, 2017, but we are leaving the text below for historical reference.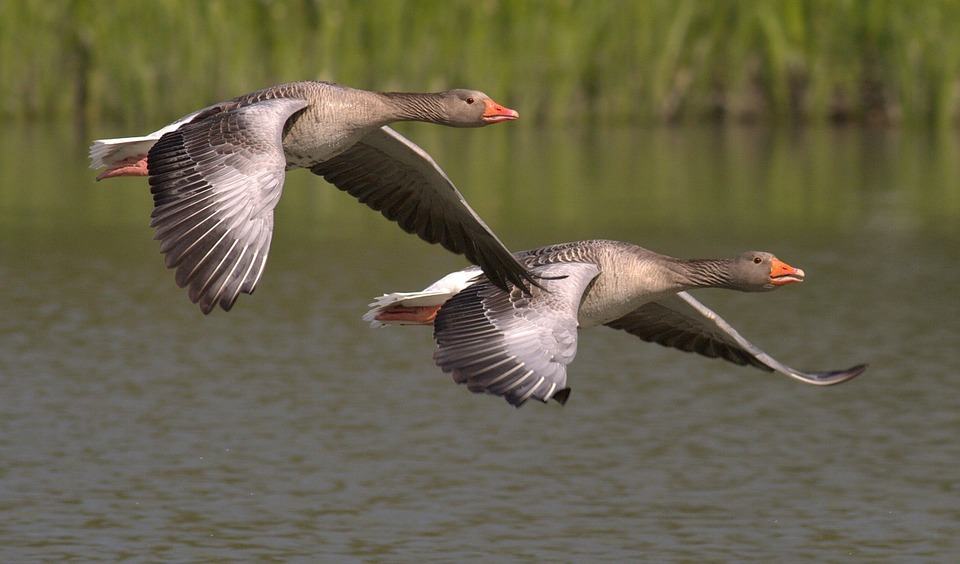 Who can move to a Canadian RRSP /ROPS?
Any occupational or final salary pension scheme can be moved to a Canada RRSP ROPS
Personal private pensions or UK SIPPs cannot be transferred to an RRSP in Canada
UK state pensions cannot be transferred to an RRSP in Canada
Canada RRSP Rules – There was a time when Canadian RRSP's were removed from HMRC's ROPS list. However, many schemes have now been relisted now they have cleaned up their rules to satisfy HMRC's new rules surrounding a ROPS.
A Canadian RRSP must satisfy these ROPS requirements for it to be considered a ROPS:
the Benefits Tax Relief Test (unless the scheme is set up by an international organisation or is an overseas public service pension scheme)
the Pension Age Test
one or more of the further requirements
The "Pension Age Test" – Effective April 6, 2015 the "Pension Age Test" established a limit for the earliest age in which benefits can be paid from a QROPS Canada RRSP as 55 years of age, unless in ill-health. This age limit applies to both lump sum and periodic payments and is applicable for any QROPS Canada RRSP transfers that have been received from the UK after April 5, 2015.
You can read them all in detail here.
If the Canadian RRSP does not satisfy these ROPS conditions, your pension could face a tax charge of 55% for an unauthorised payments charge. So, please email us to be put in touch with a regulated Canadian financial adviser who can guide you to the best Canada RRSP's we work with for ROPS. At the moment, we haven't found a Canadian RRSP which satisfies of all the ROPS conditions.
Canadian RRSP Benefits
In Canada, a move from a UK pension to a Canada RRSP QROPS involves the transfer-in of the UK pension assets of a current or former UK resident to an approved Canadian registered account. The Canada RRSP and RRIF accounts we use have been approved as ROPS. Original UK pension assets must first be transferred to the RRSP before any extra contributions are allowed into the Canadian RRSP. As generally no UK tax is withheld, it should be possible to transfer UK pension benefits to a Canadian RRSP which is also recognised as a ROPS on a fully tax deferred basis.
What lump sum can be taken from the Canadian RRSP / QROPS?
Pension Commencement Lump Sum (PCLS) – a lump sum payment not exceeding 25% of UK assets at the time of transfer, subject to the lifetime allowance available, is allowed.
"The only method to receive a special [Canadian tax] deduction when transferring a foreign "superannuation or pension plan" is by making a contribution to a Canada RRSP under section 60(j)(i) of the Income Tax Act."
Thus, a Canadian RRSP / ROPS allows tax deductible contributions, whereas a Malta ROPS does not allow it.
Canada RRSP Contribution
How do Canadian RRSP contributions work?
Any  Canada RRSP contributions are tax deductible, even if it is also a Canadian ROPS. That means you can claim them as a tax deduction when you file your Canadian income tax return, which means reducing the annual tax you pay.
RRSP Limit
What is the RRSP limit?
There are limits on how much you can contribute each year to your own Canada RRSPs and your spouse's RRSPs. Your total contribution room for the year is the lower of:
18% of your earned income for the previous year;
or the maximum contribution amount for the current tax year, which was $24,930 for 2015.
You can sign up for an account at the Canadian Revenue Agency to view your RRSP limit, RRSP contributions, benefits, set up a direct deposit and much more.
RRSP Withdrawal
What withdrawals are allowed from a RRSP?
Well, a Canada RRSP which is also a ROPS only allows a 25% tax-free lump sum. If you try to take more than this or try to take money out before 55, you will get hit with a 55% tax charge. If you try to borrow money for a downpayment on a home or education / training, you will also get hit with an unauthorised payments charge.
RRSP at Retirement
At retirement, you can convert your Canadian RRSP into an RRIF (Registered Retirement Income Fund). You won't pay any tax on investment earnings when you convert your RRSP to a RRIF. Your money will continue to grow tax free as long as it stays within the RRIF. You only pay tax on the withdrawals you make.
The amount you can take out is a percentage of your retirement fund, which the Canadian government works out.
Any pension income you receive from a Canada RRSP is taxable in Canada. Your spouse can inherit your RRIF tax free.
Click here for a RRSP calculator. Here you can work out how much your registered retirement savings plan (RRSP) will be worth at retirement and how much income it will pay out to you each year.
Canadian Financial Advice Concerning RRSP in Canada / QROPS
We will introduce you to a qualified Canadian RRSP / ROPS financial adviser to take care of any UK pension transfers to Canada.
In our opinion, a Malta ROPS or Hong Kong ROPS are the better options for British expats and Canadian returnees if you are unsure of your final retirement destination and if you are moving to Canada, you can no longer move a UK pension to an RRSP, so if you want to move your pension out of the UK tax net, then a QROPS in HK may be your best choice. Those who moved to a Canadian RRSP which didn't satisfy HMRC's conditions to be a ROPS may have to pay a 55% tax on unauthorised payments from the Canada RRSP. We may be able to help you move your pension out of a Canadian RRSP into a QROPS in Hong Kong. Please email us for more information.
You can read the latest article on QROPS Canada being removed from HMRC's QROPS list here.
Should I Transfer My UK Pension to an RRSP in Canada?
by
Richard Malpass
https://plus.google.com/u/0/109576387463330539887