DWP Looking into Reversing The UK FCA Pension Transfer Sign Off Requirement
HMRC is mulling over advice to drop the requirement for UK FCA pension transfer sign off on UK pension transfers.
In a consultation published on 30 September, the Department for Work and Pensions (DWP) asked for views on alternatives to the advice requirement, saying expat members were "exposed to unnecessary risk" under the current rules.
The Association of British Insurers also called on the government to scrap the advice rule and instead introduce a mandatory tailored guidance session, which would relieve consumers from having to pay advice fees.
The Department of Work and Pensions are looking into reversing the UK FCA pension transfer sign off requirement. Under current law, if you have a final salary pension pot of over 30,000 GBP, you need to seek a qualified UK pension transfer specialist in the UK. Unfortunately, more often than not, you also need offshore pension transfer specialist advice as most UK FCA IFA's do not understand cross border pension issues, do not understand the Double Taxation treaties that are involved and do not understand the financial planning that is required for an expat, which is different to that of a UK citizen.
UK FCA Pension Transfer Permissions
Current UK FCA Pension transfer rules dictate that anyone holding a UK FCA final salary pension scheme with a transfer value of over 30,000 must get UK FCA pension transfer sign off advice from a UK FCA regulated financial adviser. The UK FCA pension transfer permissions are only granted to UK FCA regulated advisers. Many though do not want to provide the advice for overseas clients or do not want to work with offshore financial advisers without charging high fees to cover their insurance policies. It is a lot of extra leg work for UK FCA advisers. I am not sure the real benefit that the UK client really receives for their money.
In December Money Marketing revealed how international advisers are failing to link up with UK advice firms.
More than half (56 per cent) of 289 international advisers surveyed by Old Mutual Wealth said they were facing challenges in establishing partnerships, with high fees and the reluctance of UK advisers the main stumbling blocks. I can only attest to this from first hand experience, with many UK FCA advisers being very difficult to deal with or not wanting to deal with it at all.
UK FCA Pension Transfer Rules
Last April, a legal safeguard was introduced requiring members with safeguarded pension benefits of more than £30,000 to take financial advice before they could fully access their pension by transferring or converting to another pension scheme where they could receive full flexible drawdown.
HMRC is now considering whether to allow individuals to transfer their safeguarded retirement benefits to an overseas pension scheme(ROPS / QROPS) without the need for paying for regulated advice by a UK FCA authorised financial adviser. I think this is a smart move to avoid clients paying financial advice twice, but I have some recommendations. Clients should still seek a pension transfer specialist / QROPS specialist.
UK FCA Pension Transfer Checklist and UK FCA Pension Transfer Advice
The UK FCA have already provided a pension switching suitability template (see below) and have a section to provide advice to clients thinking of transferring their pensions abroad which points out the risks of transferring abroad, but also rightly points out the risks of staying in a UK pension scheme, the main one being that the employer will go bust and not be able to pay the pension promised. The fact that the UK FCA had to physically write this on a government pension website tells me that they are concerned about companies being able to pay their promised pensions to their clients. Furthermore, thanks to all time low UK gilt yields at the moment, the Cash Equivalent Transfer Values (CETV's) are very high. In other words, if you request a pension transfer value statement, your pension pot transfer value will likely be quite high.
You can read more on Pension Transfer Guidance here.
UK FCA Pension Transfer Specialist Issues
In the call for evidence, the government said: "By contrast, UK financial advisers may not wish, or be able, to offer this form of specialised transfer service covering the tax and pension rules of the member's country of residence. The result is that members resident overseas with safeguarded pension benefits may be financially disadvantaged by having to seek two separate sets of advice, one to meet the conditions of the new advice safeguard requirement and another from a local overseas adviser to advise on issues relating to the transfer overseas, such as tax implications or timing of the transfer to minimise the impact of currency fluctuations."
In other words, clients are having to pay twice for their advice making pension transfers expensive. I would imagine that the DWP has received a lot of complaints from both clients and advisers trying to get the best deals for their clients.
UK FCA Pension Transfer Specialist Qualification
Under current HMRC rules, if you have a final salary pension with a Cash Equivalent Transfer Value (CETV) of over 30,000 GBP, you must acquire UK FCA pension transfer advice from a UK FCA regulated financial adviser.
UK financial advisers must be regulated by the Financial Conduct Authority (FCA) holding a Chartered Financial Analyst (CFA) qualification and also either a G60 or AF3 (CII) pension transfer specialist qualification.
However, all this has done is doubled costs for the pension holder. Before, they only needed to seek an offshore pension transfer specialist's advice. Then, they changed the rules so that they had to acquire UK FCA regulated advice. Many UK regulated advisers didn't want to provide advice on foreign pension transfers, so would only sign off on the report which HMRC required. So, the clients would have to pay two sets of adviser fees, the UK FCA regulated adviser and the offshore pension transfer specialist adviser's fees.
UK FCA Pension Transfer Guidance
The DWP have now recognised the issue facing clients who are want to move their UK pensions overseas and are looking into it. UK FCA pension transfer guidance needs to change.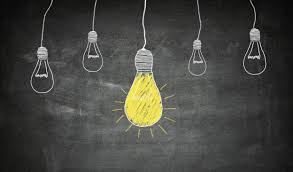 I have some advice for the DWP. There already exists UK FCA qualifications and UK FCA pension transfer guidance: the AF3 or G60 pension transfer specialist qualification. Most offshore advisers, however, have refrained from taking the exam as you would still need to be a UK FCA regulated adviser who has passed the CF30 exam in order to provide advice. A good start would be to require offshore pension transfer specialists to take the exam, but not have the requirement for UK FCA financial advice sign off. This would be a good start and help to educate offshore IFA's, but even then, the exam does not go into the specifics of the Double Taxation Agreements that you need to understand to provide advice to clients. Offshore IFA's would still need access to international tax attorney specialists or at least access to local tax specialists in the country of residence of the client, for the jurisdiction of the QROPS and understand the UK tax position.
UK FCA Pension Transfer Template
The UK FCA already provides a UK pension transfer template which advisers can use in order to provide fiduciary advice for their clients.
Please contact us for advice.
Is this the End of UK FCA Pension Transfer Sign offs? | QROPS News
by
Richard Malpass
https://plus.google.com/u/0/109576387463330539887