UK Pension Transfers to Swiss QROPS
Update 18th October 2016: you can no longer transfer a UK pension to a Swiss QROPS. They were closed down. This article is left for historical reference.
Please read here for how to transfer a pension to a QROPS for a resident in Switzerland.
Currently, we are recommending Swiss residents to move to a Hong Kong QROPS for tax and investment optimisation.
UK pension transfers to Swiss annuities are popular as they can be cashed in at age 58 if you have been offshore for 5 years and you are leaving Switzerland. However, transferring your UK pension to a Swiss bank has its limitations and there are taxes upon exit if you are non-resident of Switzerland at retirement age.
"Swiss QROPS are only for British expats resident in Switzerland or Swiss expats returning home after working in the UK"
Pension monies transferred to a Swiss QROPS are locked in for a minimum of 5 years, no matter how old the client is. After this fiscal waiting period, the client can cash the pension money out at age 60 if he still lives in Switzerland or at any age if he leaves.
"There is no tax on a Swiss QROPS if the client takes out their pension in annual tranches of around 5% – 12%"
.
The average tax rate upon exiting a Swiss QROPS is 5%, with the maximum being 12% for larger amounts.
Can I transfer my UK pension to a Swiss QROPS?
You cannot move your UK state pension. However, you can move any money purchase or private pension in the UK or an occupational pension if it is not in drawdown to a Swiss QROPS. A final salary pension which is "in payment" cannot be moved. You can move it if you haven't taken any benefits yet.
The introduction of bilateral agreements between Switzerland and the EU mean that in theory transfers of your UK Pension pot(s) into a Swiss "second pillar" pension scheme are possible. Swiss QROPS are available.
"However, you need to be very careful about deciding to transfer to a Swiss QROPS due to Swiss' stance on immigration which may also affect the freedom of movement of pensions."
This affects both British expats resident in Switzerland.  Those thinking of transferring their UK pensions to Switzerland and Swiss expats who have workied in the UK, who have build up substantial pensions in the UK and now want to transfer their UK pensions back into Switzerland.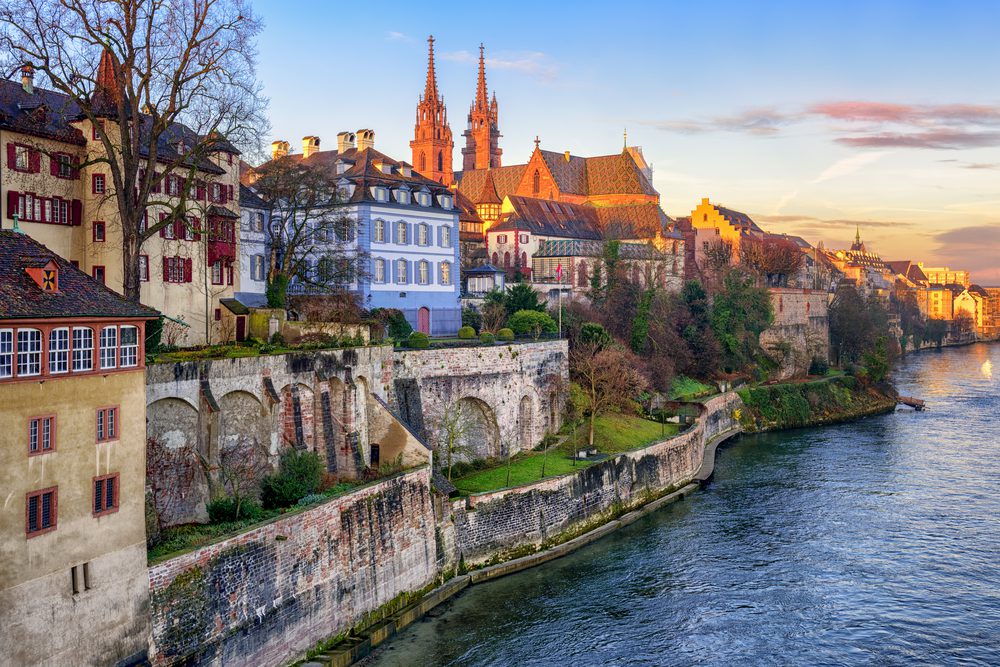 Please ask us for advice on pension transfers to a QROPS in Switzerland as each case is unique.
A transfer to a UK SIPP or a Maltese QROPS or leaving your pension where it is could be a better option in certain cases depending on where you wish to retire and what you are looking to achieve.
Click here for more info on the new Swiss immigration policy and its affect on QROPS in Switzerland
Why Transfer to a Swiss QROPS?
100% of your pension monies gets paid to your estate or any beneficiaries you choose. In the UK, the Inland Revenue take 55% upon death if you are drawing benefits.
You also avoid UK income taxes and you can invest in the mutual funds, ETFs, bond funds, bank structured notes or hold your pension in cash.
You have multi-currency options  under a Swiss QROPS.
UK Pension Transfer Options for British Expats in Switzerland
Leave your pension where it is in the UK – pay your highest marginal rates of tax on benefits + 55% tax upon death if drawing benefits
Move to a SIPP – can reduce currency fluctuations and increase investment options, but still pay UK taxes. Best for those working in Switzerland, but retiring in the UK
Move to a Malta QROPS – avoids all UK taxes, best for Brits working in Switzerland, but retiring elsewhere in Europe
Move to a Swiss QROPS – for those wishing to retire in Switzerland permanently. Use your QROPS as collateral for house purchase
Best advice depends on your age and if you intend to retire in Switzerland. A Swiss QROPS is really for only those who wish to retire permanently in Switzerland, otherwise a QROPS in Malta or Gibraltar could be a better solution.
Alternatively, you could leave your pension where it is in the UK or transfer it to a UK SIPP depending on your retirement objectives.
A Swiss QROPS allows much higher contributions than in a UK scheme, but it really is only for long stayers in Switzerland. Someone on a trip to Switzerland for less than five years, for instance, would be better off continuing to make contributions into their UK scheme.
Many also find contributing to a Swiss Pillar II scheme limited on the investment front with safety and lower returns preferred. Those who wish to invest in the mutual funds, shares or ETFs of their choosing may find a Malta QROPS more rewarding.
If you don't know where you will retire or when, the best option may be to transfer your UK pension to a SIPP which have very low fees and then we can help you target high returns relatively safely through low cost ETFs.
Transferring a UK Pension to a Pillar II Swiss QROPS
A pillar II pension is a Swiss annuity which includes such as benefits paid out to widows or orphans upon death. A pillar II scheme allows contributions from your employer in Switzerland as well as yourself.
For British expats considering moving to Switzerland, you may want to transfer your UK pension overseas to Switzerland for a number of reasons.
The Benefits of Moving to a Swiss QROPS
To access your pension early and access higher cash amounts
You can take pension benefits from 55
Any part of the UK pension transferred and any pillar II contributions may be able to take out in cash after age you have remained invested for 5 years if you leave Switzerland or at age 60 if still living in Switzerland
You can self-invest your Swiss QROPS or choose to have an actively managed account
You can choose your currency, i.e. CHF, EUR, GBP or USD
If you choose Swiss Francs, your pension income won't fluctuate with exchange rates
You can use your Swiss QROPS as collateral to buy a house in Switzerland
You can use cash from your Swiss QROPS to renovate your home in Switzerland
You can use cash from your Swiss QROPS to invest in your own business
Avoiding UK death tax of 55% and UK income taxes of up to 45%
70% of any fund transferred in to a Swiss QROPS is held under trust via the pension provider in Switzerland to ensure a retirement income for life. You can take the other 30% as a tax-free cash lump sum upon transfer
You cannot buy a residential property directly with a QROPS.
However, some Swiss bank managers will allow the annuity as collateral for a mortgage to buy a home in Switzerland.
How can I afford a home in Switzerland when prices are so high?
In most cases the bank will lend you up to 80% for a mortgage on a Swiss property. The remaining amount needs to be either 10% cash or you can use your Pillar 3A and your 2nd Pillar from your Swiss company pension if you have been contributing into a Swiss pension already.
What is a Pillar 3A?
This is an amount you can voluntarily contribute to your Swiss QROPS. The annual Pillar 3A amount for 2013 is 6,739 Swiss Francs which is fully tax deductible. So, if you are working in Switzerland, it makes sense to contribute this amount into your Swiss QROPS for tax efficiency.
"Most Swiss providers are looking to manage your pension for life and looking for a long term relationship, so a Swiss QROPS is for someone who is looking to retire permanently in Switzerland."
There are many "vested benefits" annuity schemes in Switzerland, but only some are HMRC-approved recognized overseas pension schemes.
Can You Transfer a Defined Benefits Scheme to a Swiss Company Scheme
Yes, as long as you are not drawing benefits already, you can transfer any UK final salary scheme or money purchase scheme to your Swiss company scheme, as long as it is an HMRC-approved QROPS in Switzerland. Click here for the full list.
What are the taxes on a Swiss QROPS?
A Swiss QROPS avoids all UK taxes and tax on growth. Swiss income tax and cantonal taxes must be paid on income, but it is much lower than what you would pay in the UK.
Your cantonal taxes for Swiss residents will be dependent on where you are domiciled not the QROPS however this changes when you leave Switzerland (see below).
What Happens to a Swiss QROPS If I return to the EU or the UK?
You can get your BVG (Swiss pension) paid out in cash if you leave Switzerland as long as you have been offshore already for 5 years and:
(a) You prove from the social security administrators in the country you live in that you are not subject to compulsory state pension company in that country in the EU
(b) Provide proof of residence if not in the EU
(c) This applies to Pillar II payments only
If you leave Switzerland permanently for a non-EU country you can receive your entire pension pot minus a relatively modest withholding tax in Switzerland of between 0.77% and 13%.
Tax on income over 103,028.50 CHF is only 11% and 0% below 30,799 CHF per year. Switzerland also has many tax agreements with many EU and non-EU countries to reduce your tax liability.
If you leave Switzerland (you are a non-resident of Switzerland), the Cantonal tax rate will be where the "Stiftung" (tax protected foundation) is located, i.e. where the QROPS is set up in Switzerland.
Any part of the UK transferred pension can be taken out in cash if you leave Switzerland for another country after you have been abroad for 5 years.
If you leave Switzerland for an EU country then your pillar II contributions (the ones above the statutory minimum) into a Swiss QROPS can be paid out.
However, the obligatory contributions (pillar I contributions) must stay in a vested benefits account until you reach retirement age.
Swiss Approved QROPS Scheme
UK pension transfers to Pensionskasse via a QROPS in Switzerland.
UK pension transfers to Personalvorsorgestiftung via a QROPS in Switzerland.
Transferring UK pensions to Switzerland via Sammelstiftun, Vorsorgeeinrichtung, Vorsorgestiftung or Freizugigkeitsstiftung pillar II schemes.
Invest how you like, up to 50% equities via Freizuegigkeitskonto in Switzerland.
In summary, the questions aren't easy. You really need to have a full pension transfer value analysis to assess the risks and rewards of transferring your pension to a Swiss QROPS vs. keeping your pension in the UK or transferring to a Malta QROPS.
Please contact us for a free assessment. We can also help you fill out all the paperwork necessary, so minimum hassle for you. We also have access to the best Swiss QROPS providers with access to the top Swiss investment fund managers in the world.
UK Pension Transfers to Swiss QROPS Now Closed
by
Richard Malpass
https://plus.google.com/u/0/109576387463330539887