SSAS Pension Scheme Transfers to a QROPS
SSAS QROPS Pension Transfers – In this article, we will explore the option of moving a SSAS to a QROPS. This means moving a Small Self-Administered Pension Scheme to a Qualifying Recognised Overseas Pension Scheme.
SSAS pensions may be transferred to a QROPS for tax, currency, investment and inheritance planning reasons.
Who is s SSAS pension suitable for?
This is usually for small business owners in the UK who want to retire abroad, but no longer want to pay UK taxes. A QROPS can help minimise the amount of tax paid from the pension in retirement.
What is a Small Self-Administered Scheme (SSAS)?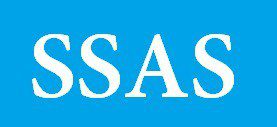 A SSAS pension is a defined contribution UK registered occupational pension scheme. This type of scheme is typically aimed at business owners, company directors and senior employees. A SSAS pension will typically consist of no more than twelve members.
Click here for more on how does a SSAS work?
What are the SSAS rules?
A SSAS pension scheme is usually a trust based pension scheme where all of the members are trustees. These trustee are often referred to as the 'Managing Trustees'. A SSAS pension scheme may also have a professional trustee to ensure appropriate scheme governance and compliance with HM Revenue and Customs (HMRC) rules.
Professional trustees may also be referred to as 'Pensioneer Trustees' (PT's). As a SSAS is an occupational pension scheme, it will have a UK based sponsoring employer, often referred to as 'the Principal Employer'.
The pension benefits payable include a tax-free cash lump sum of 25 from age 50/55, plus a pension income paid from the pension scheme.
On death, the benefits may be paid out to your named beneficiaries. Special rules apply on death after age 75 and there may be a tax of up to 45% on lump sums left on death. There is no requirement to purchase an annuity.
Click here for more info on SSAS rules.
SSAS Loans
How is a SSAS different from other occupational pension schemes?
SSAS loans are one of the main reasons small business owners open SSAS pension schemes.
A SSAS can facilitate secured loans to a sponsoring employer subject to HMRC limits. It is also possible for a SSAS to make a small investment in the shares of the sponsoring employer at a commercial price.
SIPP Vs SSAS
SSAS investment choice is similar to a UK SIPP investment choice. You can invest in equities, bonds, gilts, unit trusts, investment trusts, CFD's, bank deposits, gold bullion and commercial property.
Residential property and exotic assets like vintage cars, wine, stamps and art are not allowed.
SSAS pensions may also invest in commercial property and other esoteric assets in the same way that a Self-Invested Personal Pension (SIPP) can. The commercial property may be occupied by the sponsoring employer, under a commercial lease and on similar commercial terms.
Within a SSAS it is possible to earmark specific scheme assets for the benefit of individual members.
SSAS QROPS Pension Transfers
How is a QROPS different to a SSAS?
SIPP SSASS pension schemes are UK based schemes which pay UK taxes whereas a QROPS is an overseas pension scheme, so if you are not UK tax-resident, you pay no UK taxes on a QROPS as long as you remain abroad.
How are retirement benefits paid from a SSAS?
SSAS retirement benefits may be paid in the form of Capped Drawdown, a Purchased Pension Annuity or as a lump sum subject to HMRC limits.
Are there any disadvantages to a SSAS?
As a UK registered pension scheme, a SSAS pension scheme is subject to the same tax framework as other UK registered pension schemes. This may be undesirable for members now residing outside of the UK.
As most SSAS members are also co-trustees and signatories, an overseas member may delay quick decisions or investment switches, especially where a signature is required. Where the SSAS does not have a professional trustee, there is a risk that poor administration and lack of familiarity with pension's legislation may lead to tax charges.
Can a SSAS be transferred to a QROPS?
Yes, it is possible to transfer an individual member's share of a SSAS to a QROPS. Where more than one SSAS member wishes to transfer, it will be necessary to establish a QROPS for each member.
Do the SSAS assets have to be sold before a transfer takes place?
No, assets may be transferred to a QROPS 'in-specie' meaning that there is no requirement to liquidate the scheme assets. It should be noted that a QROPS cannot accept a loan which is connected to a member or connected to a business which is in turn connected to a member.
Where the SSAS holds shares in the member's business or a business connected with the QROPS member, it is not possible to transfer these shares to the QROPS. The SSAS trustees will need to agree in advance which assets will be transferred to the QROPS in order to discharge the scheme's obligation to the transferring member.
Can a QROPS Hold Commercial Property from a SSAS?
A QROPS can receive a commercial property transfer from a SSAS provided the property is transferred in its entirety. Where the property is mortgaged, it may be difficult to re-assign the loan to the QROPS and this should be discussed with the lender and QROPS trustee in advance.
What is the cost of transferring a SSAS to a QROPS?
This will depend on the complexity of the assets being transferred, the existence or not of a professional trustee and the amount of work required on behalf of the scheme. In most cases there are likely to be additional time-related fees.
The first starting point would be to contact a QROPS specialist and ask them to draft a letter to send to your SSAS pension scheme asking for a transfer value. The trustees of the SSAS would then supply a copy of the existing scheme accounts and the transfer out papers. We can then conduct an analysis to see whether a transfer is beneficial or not.
In the event of a member's death from a SSAS pension, the scheme continues and for this reason, families often include the children as members and also Trustees ('Member/Managing Trustees'). In this case, there are no IHT issues as the remaining members are not inheriting any assets. So, there would be no tax on death on any property held.
However, if the pension member has a defined contribution pension plan and is crystallised or when the member attains the age of 75 from an uncrystallised fund, the LSDC (Lump Sum Death Charge) may apply if the beneficiaries require the residual fund value rather than income.
In other words, the money type assets within the pension scheme will face up to a 45% tax upon death after 75. That's why you can move this part of your SSAS into a QROPS to avoid UK income tax and this death tax. You can leave the property part of your pension in the SSAS or transfer it into the QROPS.
Uncrystallised pensions within a SSAS can be transferred to a QROPS.
If the pension members' benefits are crystallised, then under current UK legislation, a partial transfer of benefits from a UK registered scheme to a QROPS is not permissible.
SSAS QROPS Benefits Compared – SSAS Vs QROPS
Keep Pension Monies in a SSAS
1. Normal SSAS fees
2. No requirement for an offshore company to hold assets
3. No tax on rental income
4. No Stamp Duty or Capital gains on property as there is no change in ownership
5. No tax on death of property assets as ownership won't change, the SSAS will be passed on
6. There could be up to 45% tax on any defined contribution pension though in the SSAS
Transfer a SSAS to a QROPS
1. Possible Stamp Duty Land Tax on changing the owner on the properties (which could be substantial if have multiple properties)
2. Possible capital gains tax
3. Tax on rental income (minimum of 20%)
4. Offshore company fees (establishment & annual fees)
5. The need for new financing for the properties via the offshore company
6. Normal Fees for the QROPS and time charges for any administration work for the properties
i. including legal fees, assignment of leases and a new valuation if the existing one is less than 6 months old
Therefore, it makes sense to leave property in a SSAS and move the money type assets (cash, bonds, unit trusts, mutual funds, OEIC's, shares, ETF's, etc.) into a QROPS.
However, the ability to only take the money type portion of a pension depends on whether a pension is crystallised.
A transfer from a SSAS pension scheme to a QROPS can only take place if your pension has not been crystallised, i.e. you have not taken your SSAS pension income yet.
Please click here for a Free SSAS pension review.
Please email us for more info on SSAS QROPS pension transfers.
Transfer a SSAS Pension Overseas to a QROPS
by
Richard Malpass
https://plus.google.com/u/0/109576387463330539887