South African Expats, Tax and the South African Budget 2017
South African Expats, Tax and Solutions for Tax Reduction – The South African Budget made some major changes in 2017 which will have a significant effect on South African expats living abroad, so how does a South African expat reduce his tax burden in light of the new SARS rules which have come into effect?
Firstly, what was in the South African Budget for 2017 and what did it have in store for South African expats living abroad?
First, the bad news… South African expatriates can no longer live abroad tax-free. The South African government will now tax South African expats living abroad in "tax-free countries" such as Dubai. However, there are still legal ways to organise your finances to reduce your tax burden, which we will describe in more detail further down the article.
Before 2017, South African expats could avoid paying South African taxes whilst living abroad. Now South Africa is moving toward the US model which taxes its citizens on worldwide income, even when working abroad.
Section 10(1)(o)(ii) of the Income Tax Act does indeed provide for a tax exemption for remuneration such as salary, wage, bonus, commission, earned by an employee in respect of services rendered outside South Africa for any employer in terms of his or her employment contract.
All the remuneration that the employee earns outside South Africa during that period will only be exempt if the employee is outside South Africa for a period exceeding 183 days, of which 60 days were continuous, during any 12 months period.
However, SARS have now added an additional clause which is under consultation:
The National Treasury announced taxation of South African expatriate employees, where no exemption under section 10(1)(o)(ii) will be allowed where there are not actual taxes paid in the host country.
"In other words, if you are a South African expat and living in a "tax-free" country such as Dubai or Qatar, you will now be taxed in South Africa on your income."
There have been articles quite rightly questioning if these countries are tax-free as often imported goods are expensive due to taxation, living abroad is more expensive than living at home and furthermore, that these taxes may result in South African expats returning home.
As Barry Pretorius, a South African expat living in Dubai succinctly puts it,
"There is a wide misconception in South Africa that living in a tax free country is financially profitable. To the contrary, not only is the cost of living high in comparison, but is also structured in such a manner to ensure that up to 70% of income earned is injected back into the country's economy."
For example, high costs for international education for children and high accommodation costs. You can read more in Barry's article asking the South African Treasury to reconsider reintroducing the exclusions on foreign income earned abroad and you can also sign up to his Facebook group to petition the South African tax changes.
Recently, the Foreign Account Tax Compliance Act (FATCA) in the US and the its worldwide cousin, the Common Reporting Standard (CRS) have changed everything to crack down on worldwide tax avoidance – check out this link on the OECD framework, automatic exchange of tax information and click on the dropdown box for South Africa.
Evading tax internationally has virtually been stamped out and avoiding tax legally is becoming more and more difficult with tax loopholes closed globally every week.
The Common Reporting Standard came into effect in South Africa in 2016. CRS is the global standard for the automatic exchange of financial account information and extends to all accounts held by entities and individuals with foreign tax obligations and entities with controlling persons who have foreign tax obligations.
This means that SARS will likely know where your bank accounts, securities, pensions and other wealth is held even outside South Africa.
You can apply for the SARS Special Voluntary Disclosure Programme to inform them of your tax position if you have lived offshore for many years and need to pay tax.
South African Expats Tax & Budget Changes 2017
The budget introduced a top rate of tax on individuals of 45% and increased the tax on regular trusts to 45%.
This means the effective Capital Gains Tax (CGT) rate for natural persons increased from 16.4% to 18% and in the case of regular trusts from 32.8% to 36%.
Dividend tax increased from 15% to 20%.
Withholding tax on non-residents disposing of immovable property is increased from 5% to 7.5% for foreign individuals, from 7.5% to 10% for foreign companies and from 10% to 15% for foreign trusts.
Section 10(1)(o)(ii) 183/60 day exemption for employment income was amended to allow the exemption only where the employment income is taxed in the foreign country.
In other words, even if you are a permanent resident abroad, you will still pay South African tax if there is no tax on your income in your country of employment. For example, if you work in Dubai, you will now be taxed in South Africa under current rules.
"So, what will the tax be for South African expats living in zero rate tax countries such as Bahrain, Brunei, Dubai, Kuwait, Oman, Qatar, the Cayman Islands, Bermuda, Bahamas, the British Virgin Islands, Hong Kong, Andorra and Monaco?"
South African Expats Tax 2017
INCOME TAX: INDIVIDUALS AND SPECIAL TRUSTS

Tax rates for the period from 1 March 2017 to 28 February 2018

[table "" not found /]


Trusts other than special trusts

The Budget 2017 increased tax on trusts (other than special trusts) from 41% to 45%.

You can read a full guide to the South African Budget 2017 on the SA Treasury website.
South African Expats Tax Solutions
What can a South African expat do to reduce his tax burden under current law. The South African Finance Minister Pravin Gordhan is desperately trying to plug the country's finances and expats are in the firing line.
If you work in a country which has no income tax such as the United Arab Emirates, Saudi Arabia or Qatar, for example, you will now pay full South African income tax.
However, there are ways to reduce your tax burden, especially when planning for retirement back in South Africa.
International Tax Treaties and South Africa
Under Article 17 of the South Africa-Hong Kong Double Tax Agreement,
"Subject to the provisions of paragraph 2 of Article 18, pensions and other similar remuneration
(including a lump sum payment) arising in a Contracting Party and paid to a resident of the other
Contracting Party in consideration of past employment and social security pensions shall be
taxable only in the first-mentioned Party."
In other words, if you set up a Hong Kong Occupational Retirement Scheme (HK ORS), the taxation rights for your pension goes to Hong Kong. So, you could live in a tax-free country like Dubai, funnel your income into an occupational retirement scheme in Hong Kong and you would pay no tax on income, growth or death on that pension scheme if you retire back to South Africa under current tax law.
This gives South African expats working abroad in a "tax-free" country an excellent way of funneling their income into a pension scheme which would be tax efficient. What's more, the HK ORS is a very flexible investment vehicle allowing you to invest in the shares, mutual funds, ETFs, etc of your choice, so you could set up a pension in USD, GBP or EUR for example rather than ZAR. The choice is yours.
A HK ORS allows a 25% tax-free lump sum at retirement and the rest must provide you with an annual income for life. This is a great way to build up retirement funds in a tax efficient way. Retirement age is 55 years or older. You also aren't required to purchase an annuity or draw funds by a particular age, so this is also an excellent inheritance planning vehicle. Plus, you get to choose the beneficiaries and they get 100% lump sum on death. This is particularly useful if you have a new partner you would like to leave your pension pot to.
Benefits of a HK ORS for South African Expats Tax Solution
No tax in South Africa when you retire back to South Africa if you paid into your HK pension whilst abroad
No tax on income, growth or death of the retirement scheme
No tax on any lump sum payments made from the retirement scheme
Choose your investments: shares, ETF's, mutual funds, unit trusts, etc.
Choose your currency: ZAR, USD, GBP, EUR, etc
25% tax-free lump sum paid out at age 55; rest to pay you an annual pension income
You can choose beneficiaries: you can choose how much can go to your spouse or new partner for example
Secure scheme in a regulated environment
Other Tax Solutions for South African Expats
You can read more in this article concerning international plans available for reducing tax for South African expats and also for South African expats who have worked in the UK.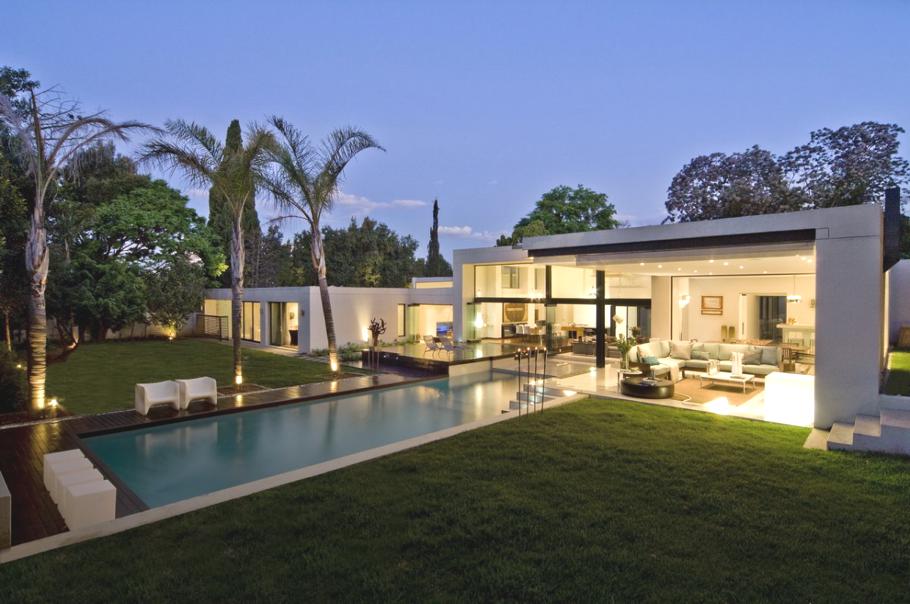 South African Expats Tax: Reporting to SARS
You cannot just leave South Africa, work abroad an file a zero tax return, in almost all cases this will be incorrect. You need to reveal your worldwide income and capital gains. Thanks to the new global Common Reporting Standard, it is highly likely SARS will have access to this sort of information.
You can file your tax returns online via the SARS e-filing portal. The first step is to find out if you need to file a return, which you can do here. If you have registered, you can also phone the SARS contact centre on 0800 00 SARS (7277) if you are in South Africa or +27 11 602 2093 if calling from abroad. There operating hours are between 8:00am and 4:00pm, South African time.
Will I pay South African tax on my worldwide income?
Under the new rules, even as a non-resident, i.e. a South African living abroad, you will need to pay South African income tax on your foreign sourced income if you live in a country with a zero income tax rate such as the United Arab Emirates, Kuwait, Oman or Qatar, for instance.
Please contact us if you have any questions.
How Do South African Expats Reduce Their Taxes Abroad?
by
Richard Malpass
https://plus.google.com/u/0/109576387463330539887