Australia SMSF UK Pension Transfers to Australia QROPS
It is official, British expats resident in Australia can breathe a sigh of relief as pension transfers to Australia are back on, as long as they are aged 55 or older.
This is also great news for Australians returning home after having forged a career in London or elsewhere in the UK. Australians working in London have reason to celebrate.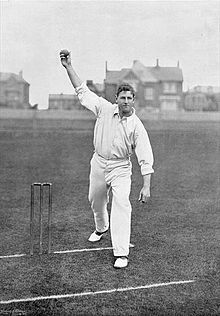 Back on the 2nd July 2015, HMRC ordered all Qualifying Registered Overseas Pension Schemes (QROPS) in Australia to be removed from  HMRC's QROPS list, as they were determined by HMRC to not comply with the new ROPS (Recognised Overseas Pension Scheme) requirements, which do not allow access to benefits below the age of 55, which became effective on 6th April 2015.
However, most Australian schemes have now found a workaround and as long as you are 55 years of age or older, the Australian SMSF's will re-write the deeds of the trust to accept British residents in Australia over the age of 55. This will still allow Australians to draw their pensions early, whilst allowing Brits to participate in the Australian SMSF's.
UK Vs Australian Pension Benefits
[table "" not found /]

UK Pension Transfers to Australian QROPS Back on for Over 55's
There are now 205 Australian QROPS back on HMRC's QROPS list, most of which are group plans such as the Australian Defence Force Superannuation Scheme or private individuals who have set up their own Australian SMSF's.
Super Plus was the first Australian pension company to come up with the concept and structure of the age 55+ member exclusion and wrote the deed responsible for accepting the first HMRC ROPS registered Australian scheme under the new HMRC rules post 2015.
We can put you in touch with ASIC regulated Australian financial advisers who can advise you on whether to move your pensions into an Australian SMSF 55 Plus Superannuation Scheme.
We can arrange via our Australian advisers for a new or existing Australian SMSF to have the appropriate deed rules to allow members over age 55 to receive a UK transfer. This means, if you are 55, you can now transfer your UK pension to Australia.
Pension Transfers to Australian QROPS SMSF Now Allowed for Over 55's
This ground breaking ruling will be a relief to those who have settled in Australia and have been looking for a Super scheme in Australia for a long time. HMRC have now settled its disputes with Aussie Supers to allow this ruling.
I would imagine some Canadian and Swiss QROPS will also be watching carefully to see how they can restructure their deeds to become compliant with HMRC.
Do I Qualify to Transfer My UK Pension to an Australian QROPS SMSF 55 Plus?
You must be 55 years of age already
You must be a maximum of 65, unless you are being employed in Australia
There are limits on the amount you can transfer (see below)
If you are under 55, it may be best to leave your pension in the UK or transfer to a Malta, NZ or HK QROPS until you reach 55
Only private pension schemes, SIPPs and final salary schemes that are not "in payment" can be transferred
UK State pensions and purchased annuities cannot be transferred
Unfunded public sector pension schemes cannot be moved since April last year, sorry that means anyone who has worked in the NHS, Armed Forces, Civil Service, Police and for Teachers and Fire-fighters
Funded public sector pension schemes can be moved, e.g. Local Government Pension Schemes and Professors at Universities.
Your final retirement destination should be Australia
Australian SMF Over 55 QROPS
Here is a list of SMSF Australia HMRC approved QROP schemes which are now pen to Brits in Oz age 55 plus. Look out for these words below:
55 Plus Superfund
55 Plus Superannuation Fund
Over 55 SMSF
Over 55 Superfund
Warning: You should take great care when choosing an Australian provider for transfer. Any transfer not strictly complying to all of HMRC requirements is likely to result in a unauthorised payments charge of up to 55% tax on your transferred funds.
Fortunately, we work with Australian regulated advisers who can navigate these waters for you.
You can only use an Australian regulated adviser as a resident in Australia. In fact, we seek advice from both UK regulated and Australian regulated financial advisers to get clients the best outcome.
Maximum Amount You Can Transfer to an Australian SMSF
UK Limit – 1,000,000 GBP
The UK for 2016/17 will only allow you transfer 1m GBP to Australia before you get hit with a 25% tax in the UK on income or 55% if you take it as a cash lump sum.
Australian Limit – 500,000 AUD
Transfers from a UK pension fund to an Australian superannuation fund are considered "non-concessional contributions" because they increase the amount in the fund and are not "concessional contributions", i.e. they are not from a source where the contributor can claim tax relief.
The maximum limit you can transfer into an Australian SMSF QROPS is now 500,000 Australian dollars (approx. 270,000 GBP depending on exchange rates). Even though the UK allow up to 1,000,000 GBP to be transferred, this is over-ruled by the Australian cap of 500,000 AUD.
You can read more about the Australian pension cap limit here.
Australian Age Limit: Must Be 55 – 65 years old
There is another issue for pension transfers to Australia: you cannot make "member contributions", i.e. your own contributions into an Australian superannuation fund after the age of 65 unless you are working.
So, if you are retired, you cannot move your UK pot to an Aussie Super if you are over 65 as these are treated as non-concessional contributions and you would only be allowed if you satisfied the "Australian work test".
This means is you are 65 – 74 years old, you need to be working at least part-time and for 40 hours in any 30 day period. You need to be paid for any duties including baby-sitting, cleaning, lawnmowing, gardening, consulting, etc. and also have an Australian Tax File Number (TFN).
Further issues
Further issues for pension transfers to Australia: if you take the 25% tax-free lump sum in the UK and then put the remainder of your UK pension pot into a flexi-drawdown fund in the UK, it may be taxable in Australia. You need to seek advice from a QROPS specialist for the best options.
Under 55 Options for British Expats in Australia
For the under 55's, seeking pension transfers to Australia, you can leave your pension where it is, transfer to a UK SIPP or transfer to a QROPS in Malta, NZ or Hong Kong until you reach retirement age at 55.
The easiest thing to do is leave your pension where it is or transfer it to a UK SIPP. If you are leaving in a few years and worried about the British Pound weakening more with Brexit coming up (likely in 2019), you can transfer your UK pension to a UK SIPP and hold it in Australian Dollars or you can leave it in GBP. A UK SIPP gives you more options that a pooled UK private pension scheme or a defined benefit pension scheme, although a UK SIPPO loses the guarantees of a final salary scheme.
If your final retirement destination is not Australia, for example, you are thinking of retiring in South East Asia such as Thailand, you should consider a Hong Kong or New Zealand QROPS. This will give you more flexibility, as once you transfer to an Australian Super, it is difficult to transfer out until you are 60 years of age.
Click here for more options concerning transferring your pension to Australia.
Experience and Qualifications
As you can see, it takes a lot of experience to deal with the ins and outs of pension transfers to Australia. We work with a team of Australian regulated financial advisers and UK regulated financial advisers that we deal with to get the best client solution.
Hope for British Pensioners as Pension Transfers to Australia Back On
by
Richard Malpass
https://plus.google.com/u/0/109576387463330539887