QROPS Vietnam / ROPS Vietnam
QROPS Vietnam | QROPS, now known a Recognised Overseas Pension Schemes (ROPS) for residents in Vietnam are still relevant in 2016/17 for British expats living in Vietnam. If you are planning on working in Vietnam or retiring Vietnam or abroad, you should consider looking into the options of a pension transfer abroad for tax & currency suitability. A ROPS can avoid UK taxes on both income and death which can both be up to 45%. You can also get your pension into a currency which more closely tracks the Vietnamese Dong such as the US Dollar.
Where not to transfer your pension – Do not transfer to Malta or the Isle of Man QROPS
Let's start with the new QROPS / ROPS rules for 2016 affecting residents in Vietnam. Where is not really a suitable QROPS jurisdiction.
For starters, you cannot transfer your pension to Vietnam. Why? Well, quite simple, there are no QROPS or ROPS schemes in Vietnam. You are left with leaving your pension in he UK subject to UK taxation or transferring your pension abroad to a third jurisdiction for tax efficiency.
Malta is not a good destination for a QROPS at this time for residents in Vietnam. Malta has no Double Taxation Agreement with Vietnam, which means that your pension could be taxed at up to 35% if you transfer to a QROPS in Malta.
The Isle of Man is also not a good destination for a QROPS at this time as the Isle of Man does not have a DTA with Vietnam, so your entire pension income at retirement would be charged at a flat rate of income tax of 20%.
Gibraltar is not a bad option, but it does face a flat rate of income tax of 2.5% in retirement on your pension income.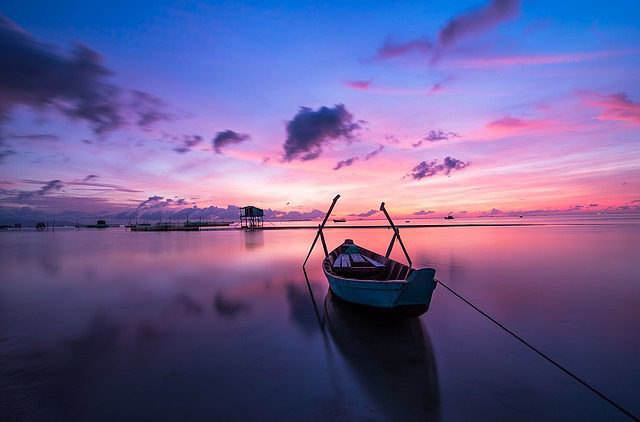 Where to transfer your pension as a resident in Vietnam – NZ or HK QROPS
A New Zealand QROPS is tax neutral, which means there is no tax in Vietnam. It also has a Double Taxation Agreement with Vietnam for further protection.
A New Zealand QROPS is an excellent choice for residents in Vietnam. This is the most conservative option for investors who want to sleep well at night. Retirement portfolios are managed by experienced discretionary fund managers who live in New Zealand. Your portfolio is managed on your behalf and you can choose from five risk options.
A Hong Kong QROPS is a solution for those who want more control of their pension. The HK trustees will still need to sign off on everything and this is an unvested, occupational pension scheme. But, you can choose from any stocks, mutual funds or ETF's listed on any of the major stock exchanges around the world. You can also choose GBP, EUR or USD.
We recommend the US Dollar as the Vietnamese Dong is loosely pegged to the US Dollar, whereas the GBP isn't, so can lead to larger currency fluctuations which could effect your day to day living. There are also far more investment instruments and solutions in US Dollars.
You can read more about the Vietnamese Dong / US Dollar relationship here and the latest call for reforms.
Why Transfer to a QROPS in NZ or HK?
25% tax-free lump sum can be taken at 55 years of age
Flexible drawdown may be allowed in 2016/17
Choice of currencies, GBP, USD or EUR
100% gets left as a tax-free lump sum to any named beneficiaries you choose
No taxes in the UK, no taxes in NZ or HK
Who Can Transfer to a QROPS for Residents in Vietnam
If you are living, working or retiring in Vietnam, you can move a UK pension if:
You have ever worked for a UK company, so both British expats, Vietnamese workers and any other foreigners who hold a UK pension which qualifies can transfer
You can transfer both a defined contribution (DC) and a defined benefit (DB) or final salary pension
State pensions cannot be transferred
Any final salary pensions in drawdown cannot be transferred
Please contact us for the latest fees and advice.
QROPS Vietnam - UK Pension Transfers for Residents in Vietnam
by
Richard Malpass
https://plus.google.com/u/0/109576387463330539887