QROPS Switzerland | UK Pension Transfers to Switzerland
QROPS Switzerland – UK pension transfers to QROPS Switzerland are now closed to new members due to failing the new "Pension Age Tests" in order to be a Recognised Overseas Pension Scheme (ROPS). There are now only two Swiss QROPS schemes left:

[table "" not found /]


Both these Swiss QROPS schemes are corporate pension schemes and you cannot transfer your individual occupational pension scheme or private pension scheme to a QROPS in Switzerland. However, you can transfer your UK pension to a QROPS in New Zealand, Malta or Hong Kong and have your pension income paid directly into your Swiss bank account in the currency of your choice. We think that Hong Kong will become the most popular choice for Swiss residents as there is currently no tax on retirement income.
Why Were QROPS Switzerland Closed?
Many Swiss QROPS failed the new tests that HMRC set up which would qualify those Swiss pension schemes as a Recognised Overseas Pension Scheme (ROPS), the new version of QROPS. Most of the Swiss schemes failed the "Pension Age Test" which required that the minimum pension age is 55 years old unless the saver is suffering serious ill-health which is proved by a doctor in writing to the pension provider confirming the saver expects to die within 12 months. So, nearly all the Swiss QROPS schemes were removed from HMRC's list.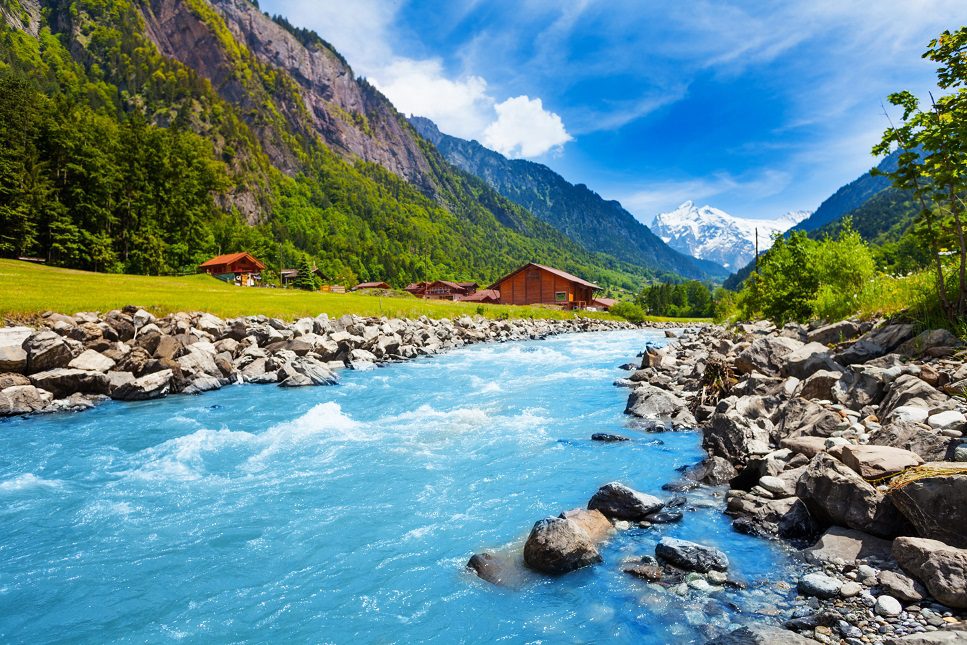 What Are the Options Now Pension Transfers to Switzerland are No Longer Allowed?
UK pension transfer to Hong Kong for a Tax Resident in Switzerland: optimal solution, no income tax, no death tax, 25% tax-free lump sum allowed, rest to pay you an income for life, wide variety of investment and currency options
UK pension transfer to Malta for a Tax Resident in Switzerland: best solution if you want flexi-access drawdown, but you will pay full Swiss income tax, no death tax, wide variety of investment and currency options
UK pension transfer to New Zealand for a Tax Resident in Switzerland: no income tax in New Zealand, pay Swiss income tax, no tax on death, limited investment options, GBP only
You can no longer transfer a pension to Switzerland, however, you can transfer it to another QROPS in a tax neutral country to avoid any death taxes in the UK. In the UK, your pension is taxed up to 45% if you die after 75. Seeing as most people live 'til 87, it is likely your pension will face tax on death.
As far as income taxes, you can transfer a UK pension to Switzerland and avoid Swiss income tax on your pension. That is because according to Article 18, "Pensions and other similar remuneration in consideration of past employment or self-employment, arising in a Contracting Party and paid to a resident of the other Contracting Party, shall be taxable only in the first-mentioned Party." In other words, a Hong Kong QROPS will only be taxed on income at retirement in Hong Kong not in Switzerland. The HK-Swiss DTA gives the taxation rights to Hong Kong which currently carries a zero income tax rate.
Other options include transferring your UK pension scheme to Malta as a resident in Switzerland. This is the optimal solution if you want flexi-access drawdown similar to the UK. There is no death tax as long as you don't return to be tax resident in the UK, but you will be Swiss income taxes.
A transfer to a QROPS in Gibraltar as a tax resident in Switzerland will attract both a 2.5% income tax rate in Gibraltar as well as Swiss income taxes.
A transfer to a QROPS in New Zealand is tax neutral. You would pay Swiss income tax as a retiree in Switzerland.
The rest of the article below concerns Swiss QROPS before 2014, please contact us now, for questions concerning pension transfer to QROPS for a Swiss Resident.
Retiring to Switzerland
In nominal terms, Switzerland is one of the richest countries in the world by per capita gross domestic product, with a nominal per capita GDP of $69,838. In 2010, Switzerland had the highest wealth per adult of any country in the world (with $372,692 for each person).
Switzerland also has one of the world's largest account balances as a percentage of GDP, only placing behind a few oil producing countries. Zurich and Geneva have respectively been ranked as the cities with the second and third highest quality of life in the world. In 2010 the World Economic Forum ranked Switzerland as the most competitive country in the world, while ranked by the European Union as Europe's most innovative country by far.
Switzerland comprises three main linguistic and cultural regions: German, French, and Italian, to which the Romansh-speaking valleys are added. The Swiss therefore do not form a nation in the sense of a common ethnic or linguistic identity. The strong sense of belonging to the country is founded on the common historical background, shared values (federalism, direct democracy, neutrality) and Alpine symbolism.
Why live or retire in Switzerland?
If you wish to become one of the 49,000 plus Brits who live and work in Switzerland your offshore address will enable you to protect your wife and family from UK taxation in the event of your death while reducing your tax burden throughout your time outside the UK.
Switzerland has more than 1500 lakes, including Lake Geneva, Lake Constance and Lake Maggiore. Switzerland contains 6% of Europe's stock of fresh water. Lakes and glaciers also cover about 6% of the national territory. You are spoiled with alpine skiing in Switzerland; hiking and mountain biking take precedence in summer. Christianity is the predominant religion of Switzerland, divided between the Catholic Church (41.8% of the population) and various Protestant denominations (35.3%). Among the most important cultural performances held annually are the Lucerne Festival, the Montreux Jazz Festival and the Locarno International Film Festival.
Why Transfer to a QROPS in Switzerland?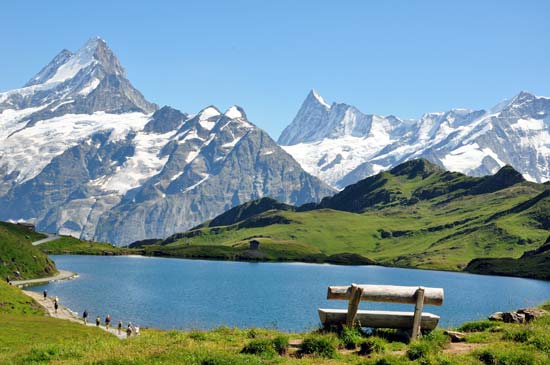 QROPS or a Qualifying Recognized Overseas Pension Scheme is a financial option that enables those of you who decide to retire or work outside of the UK to transfer your pension abroad to a place such as Switzerland. This means that you do not have to pay UK tax on your pension for as long as you remain abroad. Once you have been offshore for 10 years, HRMC reporting requirements no longer apply to you.
Those of you currently residing in Switzerland are able to use your offshore address to transfer your UK pension into a QROPS, thereby eliminating the requirement to pay UK taxes. If you currently live abroad or plan to retire abroad, a QROPS specialist can help you review the benefits of transferring your pension.
Swiss QROPS or Malta QROPS?
Both have their own benefits and disadvantages. Swiss QROPS are often funneled into Swiss annuities. Annuities are at an all-time low at the moment due to low interest rates on government gilts and treasuries. Many prefer to transfer to Malta which has a double taxation agreement with Switzerland, but allows a greater freedom of investment choice.
Switzerland's Current Economic Situation
Switzerland has a stable and modern economy. It has the highest European rating in the Index of Economic Freedom 2010, while also providing large coverage through public services. The nominal per capita GDP is higher than those of the larger Western and Central European economies and Japan (and indeed one of the highest in the world). The Swiss franc remains one of the world's strongest currencies with the lowest inflation rate (rising to an estimated 0.7% for 2011).
If adjusted for purchasing power parity, Switzerland ranks sixteenth in the world for GDP per capita. The World Economic Forum's Global Competitiveness Report currently ranks Switzerland's economy as the most competitive in the world. For much of the 20th century, Switzerland was the wealthiest country in Europe by a considerable margin. In 2010, the Global Wealth Report by Credit Suisse Research Institute found that Switzerland has the highest average wealth per adult at $372,692.
Chemicals, health and pharmaceutical, measuring instruments, musical instruments, real estate, banking and insurance, tourism, and international organizations are important industries in Switzerland. The largest exported goods are chemicals (34% of exported goods), machines/electronics (20.9%), and precision instruments/watches (16.9%). Exported services amount to a third of exported goods.
Switzerland has an overwhelmingly private sector economy and low tax rates by the Western World standards; overall taxation is one of the smallest of developed countries. Switzerland is an easy place to do business; Switzerland ranks 21st of 178 countries in the Ease of Doing Business Index. Switzerland has low home ownership with only 37% of residents owning a house. Agricultural protectionism, a rare exception to Switzerland's free trade policies, has contributed to high food prices.
QROPS Switzerland | Pension Tax Relief for Swiss Residents
Is Switzerland My Only Pension Transfer Option?
No. If you wish you can transfer to a Swiss QROPS or alternatively, you can transfer to Malta which is also in the EU, but has a double taxation agreement with Switzerland and will also be out of the UK tax system. Your pension will be paid gross and grow tax free. You just pay Swiss income tax at retirement.
If I move to a QROPS, what happens if I leave Switzerland?
You are not required to live in Switzerland. So long as you reside outside the UK you can enjoy pension growth exempt from UK taxes on a QROPS. Those of you who decide to permanently return to the UK will have to pay UK income tax on your QROPS, but in many instances, due to time apportionment relief whilst you live abroad may reduce your tax on death to a low amount.
For enquiries, please send email to info@qropsspecialists.com
QROPS Switzerland article written by QROPS Specialists.
QROPS Switzerland | Transferring a UK Pension to Switzerland
by
Richard Malpass
https://plus.google.com/u/0/109576387463330539887