QROPS Saudi Arabia. Tax Avoidance for British Expats in Saudi Arabia
British expats living in Saudi Arabia or wishing to retire in Saudi Arabia can now transfer their pension into a QROPS Saudi Arabia to avoid UK taxes. British expats living or working in Saudi Arabia can take advantage of their offshore status and transfer their UK pension offshore to somewhere secure like Malta which has a Double Taxation Agreement with Saudi Arabia and will no longer have to pay UK taxes on their pension if they stay offshore.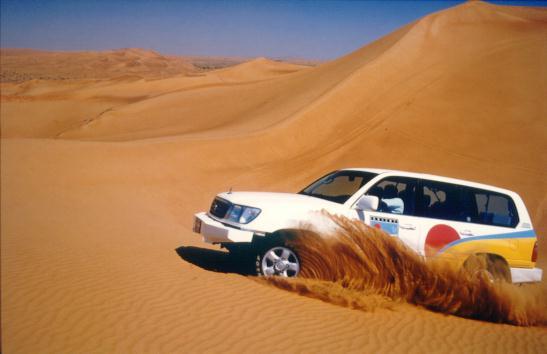 Even Saudis who have worked in the UK or got their pension paid from a UK company can transfer their pensions offshore to avoid UK taxes, particularly the 55% tax upon death.
The Kingdom of Saudi Arabia, commonly known as Saudi Arabia, is the largest country in the Middle East by land area, constituting the bulk of the Arabian Peninsula, and the 3rd largest Arab country. The Persian Gulf lies to the northeast and the Red Sea to its west. Saudi Arabia has an estimated population of 25.7 million of which 5.5 million are non-citizens.
Saudi Arabia's government takes the form of an Islamic absolute monarchy. The kingdom is sometimes called "The Land of the Two Holy Mosques" in reference to Mecca and Medina, the two holiest places in Islam. The two mosques are Masjid al-Haram (in Mecca),and Al-Masjid al-Nabawi (in Medina).
Why live or retire in Saudi Arabia as a British expat?
Saudi Arabia has the world's largest oil reserves and is the world's largest oil exporter. Oil accounts for more than 90% of exports and nearly 75% of government revenues, facilitating the creation of a welfare state. More than 26,000 Brits live and work in Saudia Arabia. Alcoholic beverages are prohibited and there are no movie theatres. The National Society for Human Rights reports that almost 45% of the country's children are facing some sort of abuse and domestic violence. It has also been claimed that trafficking of women is a particular problem in Saudi Arabia as the country's large number of female foreign domestic workers and loopholes in the system cause many to fall victim to abuse and torture. So, it may be difficult for British wives to assimilate.
Saudi Arabia will be launching six "economic cities" (e.g. King Abdullah Economic City) which are planned to be completed by 2020. These six new industrialized cities are intended to diversify the economy of Saudi Arabia, and are expected to increase the per capita income. The King of Saudi Arabia has announced that the per capita income is forecast, to rise from $15,000 in 2006 to $33,500 in 2020. The cities will be spread around Saudi Arabia to promote diversification for each region and their economy, and the cities are projected to contribute $150 billion to the GDP.
Saudi Arabia's geography is dominated by the Arabian Desert and associated semi-desert and shrub land. Average summer temperatures are around 45°C, but can be as high as 54°C.
For the Brits living in Saudia Arabia, you can take advantage of your offshore address to reduce UK tax on your pension as well as protect your wife and children from high taxation should anything happen to you. Saudi Arabia also does not impose a personal income tax.
The Benefits of a QROPS Saudi Arabia.
What are the benefits of a QROPS Saudi Arabia Pension Transfer for British expats in Saudi Arabia?
• Avoid UK income tax
• Avoid UK dividends tax
• Avoid UK capital gains tax (CGT)
• Avoid 55% tax upon death whilst in retirement
• Currency choice. You can choose to have your pension transferred to a QROPS denominated in USD, EUR or keep it in GBP
• Have the ability to make higher returns with freedom of investment
• Family Protection: Upon death, the entire pension pot gets passed on to your nearest and dearest
• Security: The pension is held in a secure jurisdiction such as Malta which has a Double Taxation Agreement with Saudi Arabia meaning your pension is paid out gross
What is a QROPS Saudi Arabia?
A Qualifying Recognized Overseas Pension Scheme (QROPS Saudi Arabia) allows your UK pension to be transferred offshore to reduce your tax burden. Effectively, you will no longer pay UK tax on your pension whilst you are offshore and after 10 years of living offshore, the reporting requirements to HMRC cease.
After 5 years offshore, you can take a 30% lump sum at 55 and then take an income of 120% of UK GAD rates.
However, you can transfer to a QROPS even if you have been offshore for less than 5 years. The benefits of a QROPS only kick in after 5 years though. Before 5 years, you can only take a 25% lump sum.
If you are living in Saudi Arabia at the moment, you can take advantage of your offshore address in order to move your UK pension into a QROPS to avoid further UK taxes down the line. A QROPS is an appropriate tax planning vehicle to avoid UK taxes if you are considering living or retiring abroad.
Malta QROPS for British Expats in India
Avoids UK income tax of 0% – 50% and 55% tax upon death in the UK
Income tax is shared between Malta and India
100% of pension pot can be passed on as a lump sum upon death
You can take 50% of any increase in your pension pot after transfer as a lump sum every 3 years
Much wider range of investments available. Can purchase most shares, ETFs, bond funds, hedge funds, etc.
Income Tax on a QROPS in Saudi Arabia
If you are in Saudi Arabia when you retire, you will pay no personal income tax on your QROPS. If you retire in another country, you will likely pay the income tax in the country you retire in. Most importantly though, your QROPS will be outside of the UK tax system and avoid 55% tax upon death.
QROPS Trustees in Saudi Arabia
There are no QROPS pension trustees in Saudi Arabia, but you can transfer your pension to Malta which will be outside of the UK tax system and avoid 55% tax upon death. Your income tax on your pension will depend on the country you live in at retirement and the tax arrangement they have with Malta. Malta has over 65 double taxation agreements with countries all around the world (including Saudi Arabia).
What Happens to My Malta QROPS if I retire outside Saudi Arabia?
Your QROPS will continue to be outside of the UK tax net, however your pension income will likely be taxes in the country you live in at retirement. The amount depends on that country's tax code and the agreements it has in place with Malta. As long as you are outside the UK, your QROPS will grow free of UK tax. If you ever return to live permanently in the UK, your pension will simply return to UK Self Invested Pension Plan (SIPP) rules, but will also get time apportionment relief meaning you would likely pay little to taxes upon death. So, even if you intend to return to the UK, it may be beneficial to move to a QROPS.
For enquiries, please send email to info@qropsspecialists.com
QROPS Saudi Arabia article written by QROPS Specialists.
QROPS Saudi Arabia for British Expats to Avoid Taxes on Their UK Pensions
by
Richard Malpass