Should I Invest in a Property with My QROPS?
Investments in residential property are allowed with a UK pension transfer to a QROPS (Qualfiying Recognised Overseas Pension Scheme), but is it wise? We will argue that it is better to transfer the cash element of your pension to a QROPS and use the rest to transfer to a SSAS if you are considering purchasing a property with your pension monies. Putting a property in a QROPS also may face the overseas pension transfer charge if you move within five years of transfer, further complicating matters.
What Property Are You Allowed to Buy with a QROPS?
You can only purchase a commercial property with a QROPS
You cannot purchase a residential property with a QROPS
Definition of a Residential Property
a building or structure that is used or is suitable for use as a dwelling
it includes land associated with it such as a garden
any building classified as "Residential" under Building Regulations is not allowed and vice versa i.e. if it is not classified by Building Regulations as being "residential" then it is classed as "commercial"
a beach hut is residential
timeshare is not allowed
if part ownership of a hotel allows the member to stay in the hotel (either the part they own or any other room), that is "residential". But if part ownership gives no preferential rights, it is "commercial" and allowed
if an entire hotel or inn is owned, that is  acceptable i.e. "commercial"
halls of residence are allowed, but not individual student lets
residential homes for children, the elderly, the sick etc, are allowed
a hospital or hospice is allowed
prisons are allowed
if there is a shop with a connected flat above it, that is classed as "residential" but will be allowed if it is a condition of the lease that the shopkeeper lives in the connected accommodation
HMRC has also clarified that if a commercial property investment is converted to residential, the investment can continue to be held directly within the SIPP or SSAS whilst the conversion is taking place, but it must be sold before it becomes habitable eg Certificate of Habitation is issued.
How Much of My QROPS Can I Invest in a Property?
Loans made by a pension scheme
The following loans from a pension scheme will be unauthorised payments. Loans to a:
scheme member
person or company connected to a member
person or company connected to a scheme employer
A connected person is usually a relative, spouse or civil partner of the member. A company is connected to the member if they have control of it.
A loan from an occupational pension scheme to one of the scheme's employers will be an unauthorised payment and subject to a 55% unauthorised payments charge,  unless all the following conditions are met:
The loan can't be for more than five years
Interest charged on the loan must be at least 1% above the average base lending rate of the leading high street banks
The loan must be secured as a first charge against assets of at least equal value to the loan plus the loan interest. There must be no other charge on any asset that takes priority over the pension scheme's charge
A charge is the legal right of the lender (the scheme) to be paid from the asset if the debt isn't paid on time
The loan can't be more than 50% of the net value of the scheme assets
The terms of the loan must require it to be repaid in equal annual installments
QROPS and Property
In other words, yes you can buy property with a QROPS, but it cannot be residential or timeshare, so only something like a hotel which you do not live in or offices. You can get a loan not exceeding half of the value of your pension scheme and the loan can only be for five years. There are also other issues. The trustees of the QROPS will have to deal with lawyers, estate agents, mortgage brokers, etc for which they will charge for. Plus, there will need to be an annual valuation on your property. There is also a Professional Indemnity Insurance Policy issue for the financial planners as the IFA would have to recommend the purchase within their suitability report, so I can see many IFA's shying away from making such a recommendation. For these reasons, we recommend setting up a Small Self-Administered Scheme (SSAS) pension instead if you wish to purchase a property and sending the cash portion to the QROPS to invest in stocks and bonds via mutual funds, unit trusts, OEICs or ETFs.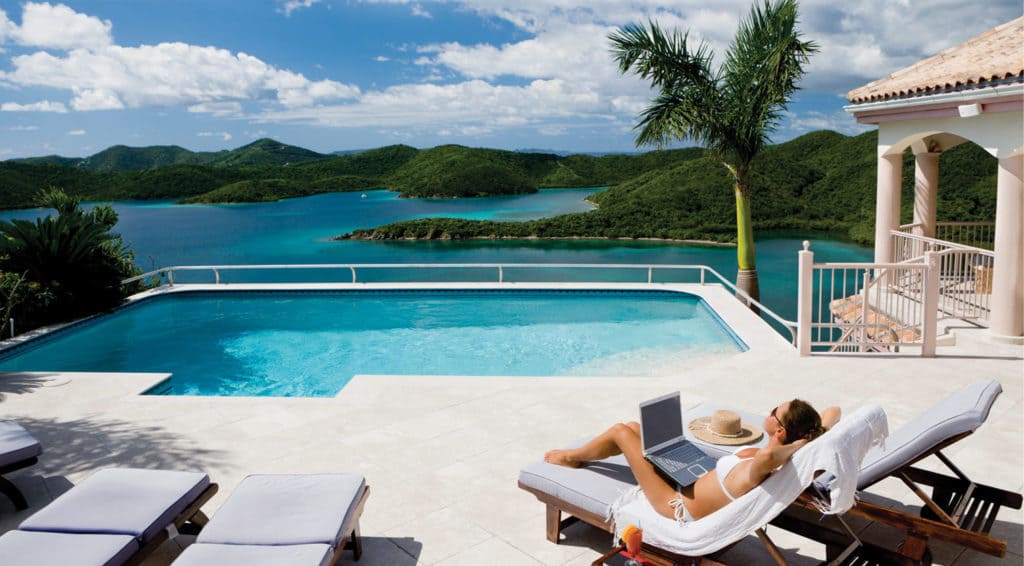 What Else Can a QROPS Hold?
[table "" not found /]


Cash

Banks holding cash must have a credit rating of BBB or better. Alternatively, they will be subject to a review of the balance sheet to identify that the Bank has sufficient liquid reserves to meet its depositor's liabilities, and that total sum of our client deposits with the bank do not exceed 5% of the bank's balance sheet footing.
The cash requirement may be fulfilled by quality paper of no longer than 90 day maturity
terms.
The cash requirement may be fulfilled by a single cash/money market fund investing in
quality paper of no more than 90 day maturity terms.
Fixed Interest Securities
No more than 15% of a Member's fund may be invested with a single issuer.
Securities must be rated BBB or better.
Direct holdings are permitted in fixed interest securities which are listed on a recognised stock
exchange
Equities
No more than 10% of a Member's portfolio will be invested with a single issuer.
Direct holdings are permitted in equities which are listed on a recognised stock exchange
Property
No investment in residential property is permitted in QROPS (see above)
Commercial property only
Foreign Currency
Foreign Currency may be represented by:
Cash
Other permitted assets denominated in a currency other than the base currency of the member
Forward contracts may be used for hedging purposes
Commodities
Commodities may be held in the form of traded receipts, similar depository contracts, or collective investment schemes.
Structured Notes
A structured note is a debt instrument issued by counterparty such as a bank. The return paid by the note is typically wholly or partly dependant on the return of an underlying investment and the terms of the instrument may contain restrictions or variations in the participation in the return of the underlying investments. The terms of each Structured Note will be different from each other, and the individual term sheets need to be examined to understand the returns available.
Due to the complexity and relative lack of liquidity no more than 65% of the value of a Member's fund will be invested within such products. Where the underlying benchmark is a recognised index or a basket of recognised indices, the maximum permitted in any one note is 50% of the member's fund value. Where the underlying benchmark is not a recognised index, the maximum permitted in any one note is 10%. The maximum permitted with any one issuer is 50% of the member's fund value
Collective Investment Schemes
Diversification may be achieved through the use of Collective Investment Schemes. Provided that the underlying securities are suitably diverse, it may in some circumstances be acceptable for full diversification to be achieved through a single collective investment scheme.
Gearing
Gearing is an investment technique where borrowing is used to amplify the returns from investments. The amplification applies to both profits and losses. Similar effects can be obtained using derivative products such as options
The use of borrowing or derivatives for gearing purposes is not permitted
Other Derivative Instruments
For the purpose of this document, a derivative is an investment intended to link its performance to another investment (underlying). These would include option agreements, swap contracts, and similar investments.
Where the intention is to obtain a geared return based on the underlying then these are not permitted.
Derivatives are permitted where:
The derivative is used to hedge against risk
The derivative is used to obtain a return based on the performance of a basket of assets
The derivative is used to exchange one acceptable market risk for another
The derivative combines the features of the above
The counterparty is rated BBB of better
The total exposure created by the use of a derivative must not exceed the value of the derivative itself.
The Company understands that there could be other investments which may not fall under the description of the list outlined above. Such investments will be analysed accordingly and could therefore take some time until the Company is able to establish suitability. This may mean that dealings could potentially be delayed.
Can I Invest in Property with a QNUPS?
A Qualifying Non-UK Pension Scheme (QNUPS) is for monies which are not UK tax relieved. This is usually for new monies or monies from overseas pension schemes such as Guernsey, Isle of Man, Bermuda, BVI, etc.
QROPS / QNUPS Fees for Investing in Property
As you will see from below, a QROPS is an expensive way of holding property with your pension scheme as you need to set up a holding company to purchase the property. You are better off with a SSAS.
Here is an example of fees from one trustee:
Company incorporation fee £500
Tax Office application fee to waive annual filing £500
Registered office, company secretary and record keeping £900 p.a.
Provision of corporate director £500 p.a.
Balance sheet provision £150 p.a.
Government Filing Fees £75 p.a.
Accounts Filing Fees £15 p.a.
FATCA Fees £40 p.a.
Total Company Costs: £650 set up fee + £1,680 per year
Plus, you have all the property costs if applicable:
Overseas Landlord Registration £1,200
VAT Registration and Advice £1,100
Bank Account Set Up Fee £300
Overseas Landlord Annual Return Filing Fee £1,300 p.a.
VAT Annual Returns £1,100 p.a.
Total Property Costs: £2,600 set up fee + £2,400 p.a.
That makes TOTAL COST:£3,250 set up fee + £4,080 p.a.
Additional properties will incur additional charges:
Company Annual Administration £750 per additional property
VAT Annual Return £500
It is much more efficient to set up a SSAS to hold a property.
A SSAS costs only £2,270 to set up and then £770 per year.
SSAS Costs Vs SIPP Costs Vs QROPS Costs for Holding Property
SSAS Fees: £2,270 set up fee + £770 per year
SIPP Fees: £3,960 set up fee + £1,425 per year
QROPS / QNUPS Fees: £3,250 set up fee + £4,080 per year
A SSAS also has the benefit of allowing UK tax-relieved contributions. A SSAS can borrow up to 50% of the net asset value of the pension scheme.
The only issue with a SSAS is the tax on death after 75, which is the same as a UK SIPP. The recipients will pay their highest marginal income tax rate on any benefits received after death whereas a QROPS has zero tax on death. This is why it is best to pass the cash element into a QROPS. The property in a SSAS can be passed on tax-free to thee inheritors.
Invest in Property with a QROPS, QNUPS, SIPPS or SSAS | Is It a Good Idea?
by
Richard Malpass
https://plus.google.com/u/0/109576387463330539887