Free Guide to UK Pension Transfers: QROPS, QNUPS and SIPPs
Pension tax relief for Dummies: A QROPS, QNUPS and SIPP guide for British expats either living or wishing to retire abroad. This guide to UK pension tax relief is also relevant for any nationality who has worked in the UK, built up a substantial pension and wants to know the most tax efficient way of organising his financial affairs.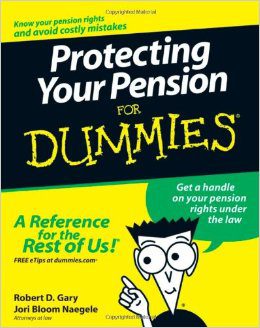 Almost 1 in every 10 people from the UK now lives abroad permanently. In this ever changing landscape, how can British expats and people who have worked in the UK take advantage of their new status and avoid paying UK taxes legally or reduce the amount of taxation paid?
Fortunately, changes in pension regulations means that you can now avoid UK taxes on your existing UK pension schemes by transferring them abroad. As long as you remain abroad, your pension will remain outside of the UK tax net. As you are not using any of the services in the UK anymore and you have paid your dues whilst you worked there, why should you continue to pay UK taxes as an expat?
Here is the breakdown of the top destinations for Brits living abroad from the BBC's Brits Abroad project:
An estimated 5.5m British people live permanently abroad. The emigration of British people has happened in cycles over 200 years. The trend is now rising again: some 2,000 British citizens moved permanently away from the UK every week in 2005.
Pension Transfers for Dummies
When are you non-resident for UK Income Tax?
You'll be treated as non-resident from the day after you leave the UK if you can show:
you left the UK to go abroad permanently or your absence and full-time work abroad lasts at least the whole tax year
your visits to the UK are less than 183 days in a tax year and average less than 91 days a tax year over a maximum of four consecutive years
Do I Need to Inform the Tax Office When I Leave the UK?
You will need to download form P85 from HMRC, 'Leaving the United Kingdom' to get any tax refund you're owed and work out if you'll become UK non-resident. If you still need to complete a tax return after you leave, HMRC will let you know.
BRITS ABROAD: THE TOP COUNTRIES
Country name                   Resident Britons
Australia                              1,300,000
Spain                                    761,000
United States                      678,000
Canada                                 603,000
Ireland                                 291,000
New Zealand                       215,000
South Africa                        212,000
France                                  200,000
What are the choices for Brits moving abroad?
(1) Leave it where it is and continue to pay UK taxes for services you don't use' or
(2) Transfer it to a UK SIPP to increase investment choice; or
(3) Transfer your UK pension offshore to a QROPS for tax, currency and investment optimisation
What taxes do I pay at the moment on my UK pension?
Income Tax on UK Pension Schemes
£0 – £11,500*                        0%   (this will be 20% for higher rate tax payers in the near future*)
£11,500 – £32,500                20%
£33,500 – £150,000           40%
£150,000+                            45%
*From the 2010-11 tax year the Personal Allowance reduces where the income is above £100, 000 – by £1 for every £2 of income above the £100,000 limit. This reduction applies irrespective of age. Furthermore, the personal allowance will be reduced to zero in the near future for higher rate income tax payers.
You can see all the personal income tax rates and allowances here.
Dividends Tax on UK Pensions
What is dividends tax?
This is tax on the income from UK company shares, unit trusts and open ended investment companies (OEIC's).
£0 – £35,000                        7.5%
£33,500 – £150,000           32.5%
£150,000+                            38.1%
Capital Gains Tax (CGT) on UK Pensions
Normally you wouldn't pay GCT on your UK pension unless the plan owns property.
What is Capital Gains Tax (CGT)?
Capital Gains Tax is a tax on the gain or profit you make when you sell, give away or otherwise dispose of something that you own, such as shares or property.
You do not pay CGT on your main residence, car, UK gilts (bonds), lottery winnings or personal belongings less than £6,000.
If you have multiple properties, you will pay capital gains tax when you sell them. You can avoid these taxes through a pension transfer to a QNUPS or through other corporate and trust planning, although many of these avenues have now been closed for 2017. As an expat, you may be better off considering selling and buying elsewhere in the world with a lower tax regime. It is possible to set up a QNUPS even if you never retire abroad… more on this later. Most who have multiple properties will be taxed at 28%.
You don't get taxed on the first £11,500. You can see more on the latest Capital Gains Tax Rates here.
Capital Gains Tax (CGT) Rates for 2017/18
18 per cent and 28 per cent tax rates for individuals (the tax rate you use depends on the total amount of your taxable income, so you need to work this out first )
28 per cent for trustees or for personal representatives of someone who has died
10 per cent for gains qualifying for Entrepreneurs' Relief (if you are a sole trader or partner in a company).
Not everyone pays Inheritance Tax. It's only due if your estate, including any assets held in trust and gifts made within seven years of death, is valued over the current Inheritance Tax threshold (£325,000 for 2017-18). IHT is 40% on the amount over this threshold.
There is now an extra £100,000 "family home allowance" for your main residence for 2017/18. So, IHT is actually now £425,00 per person or £900,000 if you are married.
If you are an expat living abroad with UK wife: Threshold is £650,000
If you are an expat living abroad with wife who is not from the UK: Threshold is £380,000
If you are single or divorced and living abroad: Threshold is £325,000
Above this threshold, you pay 40% tax on your estate and assets.
What return would I get on a UK Pension?
State pensions and most final salary schemes are linked to the rate of inflation. New regulations now mean that your pension will increase by the CPI (Cost Price Index) rather than RPI (Retail Price Index). This is lower as it excludes housing costs such as mortgages and council tax.
There is also an FT article suggestion that there may be some flexibility and perhaps some schemes which are stressed may not even match inflation.
The affect on your pension means that it will likely increase by about 2.5% rather than 3.5% per year. The CPI inflation target rate set by the Bank of England is usually 2.0%.
The Telegraph stated in 2011 that 10 million older people would get £207m less in the following year than they would under the current system.
CPI Table (1996-2010)
Dataset
Series
CPI Inflation Rate (%)
1996
2.5
1997
1.8
1998
1.6
1999
1.3
2000
0.8
2001
1.2
2002
1.3
2003
1.4
2004
1.3
2005
2.1
2006
2.3
2007
2.3
2008
3.6
2009
2.2
2010
3.3
Summary of Taxes on UK Pension Schemes for 2017/18
Income Tax                         0%, 20%, 40% and 45% rates
Dividends Tax                    10% – 42.5% (on income paid from shares)
Capital Gains Tax              10%, 18% or 28%  (on multiple properties and shares)
Tax Upon Death                 40% tax upon death once you are drawing retirement benefits and reached age 75. 0% before you take benefits or if you are under age 75
Pension Tax Relief for Dummies – QROPS & QNUPS
A Qualifying Recognised Overseas Pension Scheme (QROPS) is an overseas pension scheme that faces no UK tax as long as you are not tax resident in the UK and your scheme follows the ROPS rules. It is a tax and currency efficient vehicle to transfer your pension to.
A Qualifying Non-UK Pension Scheme (QNUPS) holds non-UK tax relieved monies, for example if you have been working for an oil & gas company overseas and built up a pension scheme, but still have a house or spouse in the UK. A QNUPS if set up as a bona fide pension scheme is a good way to structure your pension as there would be no tax on death as long as you remained resident abroad.
Qualifying Recognized Overseas Pension Scheme (QROPS),  Now Known as Simply, "ROPS"
Pension regulations changed on 'A' Day, 2006 allowing anyone who is considering retiring abroad, British expats and people who have worked in the UK to transfer their pensions offshore to a QROPS, now known as a Recognised Overseas Pension Scheme or ROPS for short.
A Dummies Guide to QROPS – Pension Tax Relief for Expats
A QROPS is not taxable in the UK if your scheme follows HMRC ROPS rules and you are tax resident abroad; if you return to the UK, you would pay UK income tax and some death tax, although it may be less
Usually a 25% tax-fee cash lump sum is allowed
Only Malta ROPS allow full pension flexibility similar to the UK
A Gibraltar ROPS also faces a 2.5% income tax
A Malta QROPS has up to 35% income tax unless a Double Taxation Agreement exists with the country you are tax resident in.
A Isle of Man ROPS and Jersey ROPS often have a 20% income tax unless a Double Taxation Agreement exists with the country you are tax resident in.
New Zealand and Hong Kong ROPS are tax neutral; there is zero tax at source
Hong Kong ROPS also has the benefit of having the taxation rights for 26 countries around the world, so you may pay no income tax on your pension depending on where you reside.
Australian SMSF QROPS are only available if you are 55 years of age or over. For those under 55, there is the option to move to a NZ ROPS which faces no tax in Australia.
Most QROPS face zero tax on death, although the Isle of Man imposes a 7.5% death tax.
Where is a QROPS held?
A QROPS, now known as ROPS can be held in any jurisdiction that is HMRC approved and follows the QROPS rules. Typically, the safest jurisdictions which have been running the longest and have the greatest number of members lie in Australia, the Isle of Man, New Zealand, Gibraltar, Malta and more recently Hong Kong, although there are many other schemes in other jurisdictions. Each jurisdiction has its own unique tax benefits and rules.
Do I have to be a British expat to move into a QROPS?
No. Anyone who has worked in the UK can transfer their pension into a QROPS. If you still live in the UK, you can transfer your pension into a QROPS if you are going to retire abroad. The advantage of moving would be to avoid any future UK tax regulation changes which may not allow such a transfer or increase taxes or place limits on the transfer amount.
When should I move my UK pension into a QROPS?
If you are moving abroad or considering moving or retiring abroad, you should consider moving into a QROPS for tax, currency and investment purposes.
However, if you are still paying into a UK pension plan and receiving UK tax relief, you should wait until you are no longer contributing or have reached the lifetime allowance (LTA) which was £1.85 million in 2011/12, reduced to £1.5 million in 2012/13, £1.25m in 2014/15 and is now only £1m for 2016/17 . Any amount over this will be taxed at 55% if you take it as a cash lump sum or 25% if you get it any other way, for example pension payments or cash withdrawals.
Contributions paid by you to a personal pension plan or a stakeholder pension scheme are made net of basic rate tax (i.e. 20%). This means that for every £100 you want to save, you only pay £80. Tax relief of £20, topping your contribution up to £100, is then added by the Inland Revenue (HMRC).
If you are a higher-rate tax payer (i.e. paying 40% income tax), you may able to claim additional tax relief. Depending on how much you earn over the higher rate tax band, any additional tax relief would range between a further 1% up to a maximum of 20%.
From 6 April 2011, if you are an additional-rate tax payer (i.e. paying 45%), you may be able to claim additional tax relief at your highest rate. Depending on how much you earn over the higher rate tax band, and your level of contribution, any additional rate tax relief would range between a further 1% up to a maximum of 30%.
However, HMRC are in discussions about having a flat tax on pensions.
Do I have to move my pension to the country I live in abroad?
No. This is the biggest misconception. You can live in Canada, Spain, Bermuda or Thailand whilst holding your QROPS in a tax efficient jurisdiction such as Hong Kong. Then, when you wish to draw your pension it can be paid directly into your bank account of the country you are living in or to an offshore bank where you can withdraw the money on an ATM card.
Is my pension kept in Pounds Sterling?
This is one of the main benefits of a QROPS transfer. You can keep your pension in Pounds Sterling or you can change it into the currency of the country you are moving to. So, if you move to Spain for example, you can change your entire pension pot into EUR, so you don't have to worry about the currency exchange fluctuating and destroying your pension income or if you think the Pound will remain stronger, you can keep your pension in GBP and then take advantage of the exchange rates at a later date.
In fact, you can hold your pension in multiple currencies if you wish, GBP, USD, CHF, EUR, HK Dollars or Swedish Krona, for example.
I have many pensions in the UK. What could I do to make them easier to manage?
A QROPS allows you to transfer all your pensions into one place where it will be easily manageable.
Can I get a 100% lump sum or cash in my pension?
Typically the answer is no, unless there are extenuating circumstances like a terminal illness. Most ROPS destinations allow a 25% tax-free lump sum at age 55 and the rest must provide an income for life, although Malta allows full flexibility on pension drawdown, similar to the UK.
When can I draw an income from my pension?
You need to be 55 years old before drawing your pension. You can take a 25% tax-free cash lump sum at 55 or older. If you need money before 55, you can also no longer receive a loan against the value of your QROPS. This used to be available, but HMRC strongly frowned on it and now it is a ROPS requirement that the scheme cannot loan money out.
After 10 years there are no longer any reporting requirements to HMRC. This reporting is undertaken by the QROPS companies in any case.
What taxes do I pay on my pension under QROPS?
No More UK Income Tax
No Capital Gains Tax
No Dividends Tax on UK Shares or Funds
No Death Tax
What returns will I get on a QROPS?
The returns depend on your investments. If you have a final salary scheme, they would no longer be linked to inflation directly.
You can invest in bonds, shares, mutual funds, ETF's, cash, fixed interest account. Your options are open. A sensible IFA will direct you to protect the majority of your pension with low risk investments and investments. Typically a 50%/50% stock/bond mix can protect your portfolio from the worst stock market crashes. Younger clients and those who wish to take more risk can expose some of their pension to equities and commodities such as gold, silver and oil. A typical return after all charges have been taken into consideration could be 7.5% p.a.
QROPS Vs UK Pension Examples. Pension Tax Relief
John is 45 and has a £70,000 pension pot. He moves to Spain.
UK Pension pot at 65 @2.5%* p.a. return: £114,703
He draws a pension at 6%. This gives him £6,882 pension income per year, so pays no income tax. If he dies after withdrawing his pension, his wife would most likely receive half, a pension of £3,441.
QROPS Pension pot at 65 @6% p.a. return: £224,499
He draws a pension at 7% (as he can withdraw up to 120% of GAD rates**). This gives him a pension of £15,715 per year. He pays no UK taxes. If anything happens to him, the wife receives the entire lump sum tax-free. He pays Spanish income tax on the pension if he transfers this money to a bank in Spain and declares it to the Spanish tax authorities. He could also pay this pension into an offshore account and withdraw money using an ATM card.
* Assumes pension increases with inflation at 2.5% return. The ave. CPI 1996-2011 is just under 2% according to http://www.statistics.gov.uk/statbase/tsdataset.asp?vlnk=7174&More=Y
**The Government Actuary Department (GAD) drawdown tables are used to determine the basis amount which represents the value of comparative annuities on a standard single life, level with no guarantee basis.  http://www.hmrc.gov.uk/pensionschemes/gad-tables.htm
A Dummies Guide to QNUPS – Pension Tax Relief on Other Monies
Exempt from UK Inheritance Tax
Income & capital gains roll up gross of Isle of Man and UK tax
No income tax, CGT or death tax in Isle of Man or the UK; there may be some income tax in your country of residence, you would need to check with the Double Taxation Agreements between your country of residence and your QNUPS jurisidiction
Only 90% of retirement income received is taxed in the UK
There is no maximum contribution
A tax-free cash lump sum equal to 30% of the fund value of the Scheme can be taken at 55
An income for life can be taken either as an annuity or through drawdown of the remaining funds
Transfers from UK registered schemes are not possible but can be made from other schemes provided the local tax rules and transferring scheme rule permit it
The Scheme has very wide investment powers ranging from pooled funds and cash, to an actively managed stock portfolio, through to real estate and private company shares
For more infomation, please send enquiries to: info@qropsspecialists.com
Pension tax relief for Dummies article written by Richard Malpass at QROPS Specialists.
Pension Tax Relief for Dummies | Free Guide to UK Pension Transfers: QROPS, QNUPS and SIPPs
by
Richard Malpass
https://plus.google.com/u/0/109576387463330539887