UK Pension Transfers to Monaco | QROPS Monaco
QROPS Monaco: Find out how to transfer your UK pension to Monaco and reduce your tax liabilities and choose the currency and investments for your pension. For the ultra wealthy, there is also a possibility of transferring your pension through various trust schemes to enable full access to your pension with zero tax at age 55. But, you must have liquid assets of at least 1m GBP.
Please contact us for more information.
Firstly, you cannot transfer a UK pension directly to Monaco as there are no ROPS set up there to cater for private pension transfers for individuals. You need to transfer to a tax neutral jurisdiction such as Hong Kong or New Zealand where income tax is zero at source first. Then your retirement benefits can then be paid directly to your local bank account in Monaco or to an offshore bank account if required.
Why Transfer a UK Pension Offshore for a Resident in Monaco?
If set up correctly, a UK pension transfer to a ROPS for someone moving to Monaco means:
0% income tax*
0% tax on growth*
0% tax on death*
You can choose the investments you desire if listed on a major stock exchange
You can choose which currencies your pension is invested in
100% can be distributed as a cash lump sum on death or we can set up an ongoing portfolio which will just pay out an income, perfect if you want to set up a trust fund
*see the rest of the article below for qualifications.
Here we look at the difference between keeping your pension in the UK and transferring it to a Recognised Overseas Pension Scheme in Hong Kong, New Zealand or Malta.
To simplify, QROPS in Hong Kong and New Zealand have zero income tax deducted at source, there is no tax on growth and no tax on death as long as you remain tax resident outside the UK.
Income tax in Monaco is also set at zero per cent. So, UK pension transfers to HK and NZ both attract zero tax. New Zealand uses pooled funds for investing normally based on your risk tolerance, so is seen as a more secure pension. Hong Kong allows you to invest in any ETF's, mutual funds, unit trusts, etc that you desire if it is listed on a regulated stock exchange.
QROPS Monaco Options | UK Pension Transfer Options for Residents in Monaco

[table "" not found /]

* correct at 6th June 2016

You can read here for a more in depth summary of the difference between Malta, HK, NZ and Gibraltar ROPS here.
Why Move to Monaco?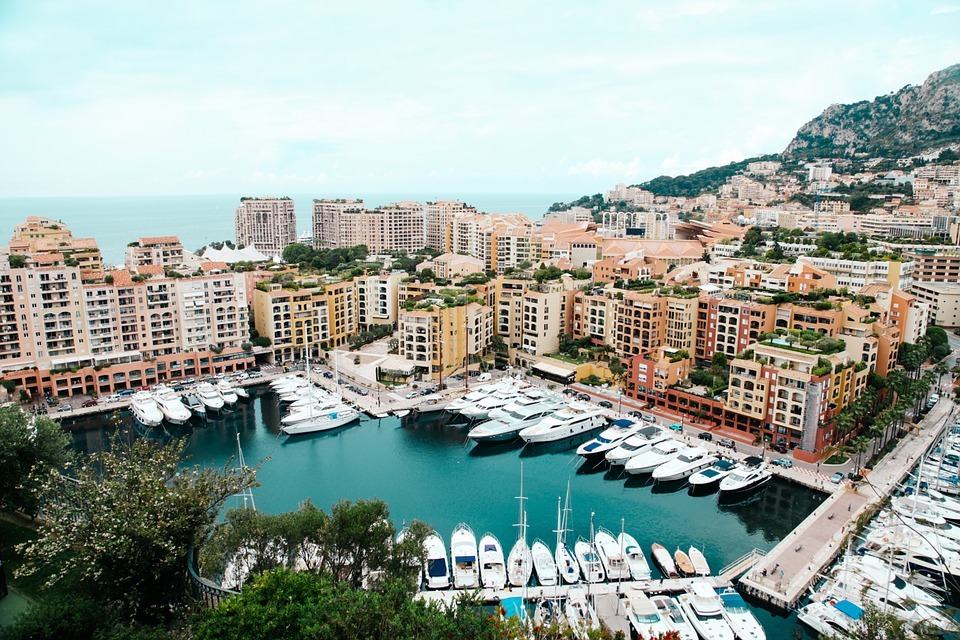 In Monaco, taxes are still as good as non-existent, unless you're a resident of Monaco with French nationality, in which case, you pay French income tax direct to the French government. There are also no wealth taxes, dividends taxes or capital gains taxes. However, Monaco still attracts the rich and even a studio can reach 1m EUR.

Monaco is a place for the rich and the fashionable lying in the heart of the riviera. It has the highest density of population in the world. It is also unbelievably safe. It has the largest police force in the world both per capita and per square metre and there's a 24-hour video surveillance system in place which covers the entire surface area of the Principality. The Principality also organises one of the most famous and watched Formula One races in the world: the Grand Prix of Monaco… and then of course, there are the luxury yachts and scenes. If you want to rub elbows with the rich and famous, Monaco is the place.

Monaco is also less than 2 hours away and 648 miles by flight from the UK, so it is easy to pop back and meet family & friends or vice versa. Flights from Easy Jet and British Airways start from as low as 60 GBP. If you are planning to spend less than 31 days a year in the UK and want to pay less tax and live in the sunshine near a port, Monaco is an excellent choice. Of course, you will need the tax reduction due to the high living costs in Monaco. So, as a retirement destination, Monaco is really for wealthy clients. You can find out the latest living costs in Monaco here. We will now look into the QROPS Monaco options.
UK Pension Transfers to Monaco Vs UK Pension Scheme
Why Not Leave My Pension in the UK

The UK and Monaco do not have a Double Taxation Agreement, however they do have a Tax Information Exchange Agreement (TIEA), so any accounts in your name can be viewed by HMRC in any civil tax investigation. You can see more about TIEA's here.

On February 27, 2015, the UK Government confirmed that draft legislation has been forwarded to the House of Commons that would ratify the TIEA signed with Monaco.

However, there is no Double Taxation Agreement between UK and Monaco which means any UK pensions you hold will be taxed in the UK at between 20% and 45% on income and up to 45% on death.

There are options, however, to minimise your tax exposure. You can transfer your pension to a Recognised Overseas Pension Scheme (ROPS), formerly known as QROPS in order to avoid tax on death. As long as you remain tax resident outside the UK, your ROPS will face zero tax on death. The income tax you pay would be collected at source. For QROPS Monaco, we suggest transferring a pension to HK or NZ for tax and currency efficiency.
"Currently, if you transfer a UK pension to a ROPS in Hong Kong or New Zealand, there is zero tax on income at source. You just pay income taxed in Monaco, which is currently zero."
Other Tax Benefits in Monaco
Income tax is zero in Monaco
Withholding tax is zero in Monaco
Dividend tax is zero in Monaco
Capital gains is zero in Monaco
Trading losses can be carried forward and set off against trading profits for a period of 5 years. Trading losses can in certain cases be carried back and set off against profits, arising in the previous 3 years, a tax credit is issued
Real estate tax is zero in Monaco
Any ROPS / QROPS you held has zero tax as it is held outside Monaco
Inheritance tax for residents of Monaco is only levied on assets situated in Monaco, and does not apply to assets located outside Monaco. The rates varies depending on the relationship between the donor and the donee:
– Brothers and sisters is 8%;
– Uncles, aunts, nieces & nephews is 10%;
– Other relatives is 13%;
– Unrelated persons is 16%.
VAT in Monaco has a standard rate of 19.6%, however most services and products will only be 5.5%. According to the French-Monégasque Customs Union, this means that VAT is applicable at the same rate as in France.
VAT is also applicable for property sales, but any properties over 5 years old are exempt from VAT.
How to Become a Resident of Monaco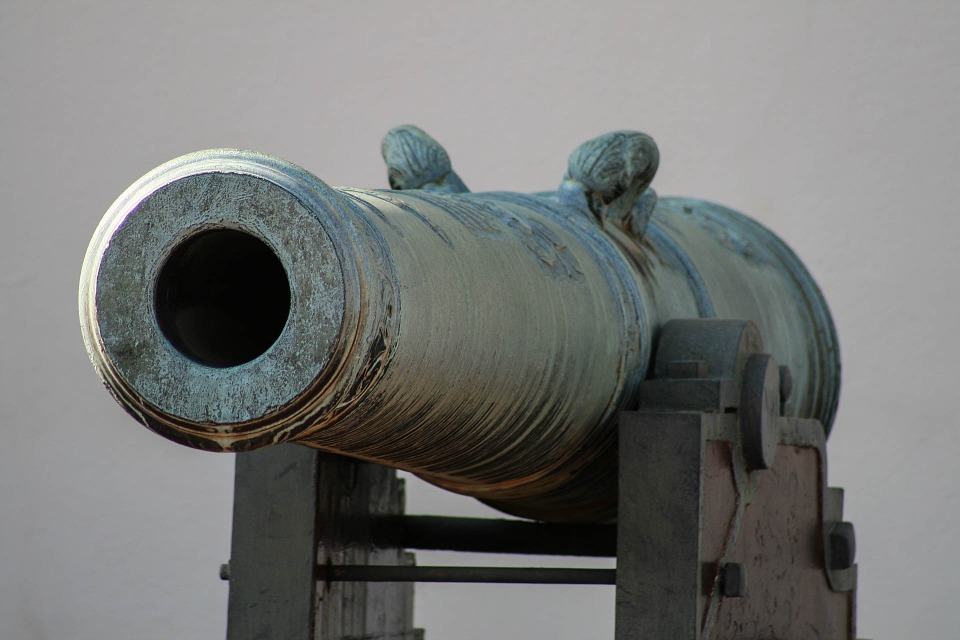 So, you have transferred your UK pension offshore to a ROPS to minimise taxes and gain currency control. Now what? Well, you may want to apply to become a resident of Monaco and later apply to get Monaco citizenship.

Application is easy for EU residents. They can apply straight away. Non-EU residents need to apply for a Schengen visa first.

Here are Three Ways to Become a Resident of Monaco
You are offered an employment contract by an authorised employer in Monaco (this is tough to get);
You intend to set up a business activity in Monaco: only once you have an official document authorising the establishment of a company can you obtain a residence permit;
You prove that you are wealthy and have sufficient income without engaging in any gainful employment: you will need to open a bank account with a bank in Monaco; deposit minimum EUR 500,000 and acquire a bank reference of a local bank in Monaco stating you have sufficient funds to support yourself there.
Monaco Residency Requirements

Those seeking a Monaco tax residence need to:
Contact the Residents Section of the Directorate of Public Security to obtain a residency permit. You can download the form here.
Documents such as completed application form, birth certificate, certified copy of your passport, proof of address in Monaco, etc. needs to be translated into French by a qualified translator.
You need to prove you don't have a criminal record
This will give you a temporary residence visa in Monaco for one year.
How to Get Monaco Citizenship
If you are considering UK pension transfers to Monaco, we suggest it may be an idea to look into Monaco citizenship as well.

Those seeking a more permanent Monaco tax residency for over 12 months will need to extend every year for the first three years. You will then be offered a 3 year visa. After 9 years, if you have stayed in monaco every year for 3 months or more, you can apply for Monaco citizenship.
UK Pension Transfers to Monaco Summary | QROPS Monaco
You cannot transfer a pension to Monaco directly. If you want to retain control of investments and have a self directed pension portfolio, we suggest transferring your pension to Hong Kong, where it will face no taxation as long as you remain tax resident outside the UK and current income tax rules don't change. If you are more worried about leaving your pension to your heirs as an inheritance tax vehicle or set up a family pension trust, we suggest moving to New Zealand. Pension transfers to Malta would face a 25% withholding tax at source if you want to access your full pension pot at 55 years of age, but that tax may be less than in the UK. Also, if you are a high net worth individual, we can look at trust arrangements to bring this down to zero.

If you are looking for Monaco tax services or UK pension transfers to Monaco, please contact us for more info.
UK Pension Transfers to Monaco | QROPS Monaco
by
Richard Malpass
https://plus.google.com/u/0/109576387463330539887