QROPS Mexico | Tax on Foreign Pensions in Mexico
UK pensions are taxed in Mexico on income at Mexican income tax rates of up to 35%, but you can transfer a UK pension to a Qualifying Recognised Overseas Pension Scheme (QROPS) in Hong Kong which follows HMRC's rules and pay zero tax on income, zero tax on growth and zero tax on death. However, since the last budget, there is now a one-off exit tax of 25%. We still don't know what will happen to the treatment of pensions and QROPS after Brexit, which may be triggered as soon as 2019.
Advice is to stay in a UK pension scheme, transfer to a UK SIPP or transfer to a Hong Kong QROPS. You should contact a QROPS specialist to see which option suits your personal situation best. Outcome depends on a number of issues such as current residence, final retirement destination in old age, beneficiaries, age, pension pot amount, type of pension, your health, access to drawdown and many other aspects.
Mexican Tax on UK Pension Schemes
For occupational, final salary (defined benefit), SIPPs or money purchase (defined contribution) pensions which are tax-relieved in the UK:
Tax on death after age 75; taxed at the marginal rate of your heirs or up to 45% tax if taken as a cash lump sum
Pay Mexican income tax only on your retirement income, no UK income tax; this is covered under Article 18 of the UK-Mexico DTA
25% tax-free lump sum; the rest taxed in Mexico
Investments depend on what your scheme allows
Currency is usually in GBP
Mexican income tax rates of up to 35%
Mexican Tax on a Hong Kong QROPS
25% exit tax to transfer a pension out of the UK
Then zero tax after that
Zero tax on your retirement income
Zero tax on the growth of your pension scheme
Zero tax on death
100% tax-free cash lump sum paid to your wife, partner, heirs or whomever you choose and you can split it up between them
Choose the currency of your pension. Transferring to US Dollars is a smart move as it more closely tracks USD than GBP
Choose the investments
Other Options
A Malta QROPS would be taxed in Mexico on income of up to 35%; no tax on death
A Gibraltar QROPS would be taxed at 2.5% on income in Gibraltar; you then have to report this income to the Mexican authorities who would tax the retirement income at up to 35%
That is why we recommend moving to a UK SIPP or to a HK QROPS
Mexican Income Tax Rates
Individuals tax resident in Mexico are generally taxed on their worldwide income at progressive rates ranging from 1.92% to 35%. Non-residents are taxed only on Mexican-sourced income.
An individual is considered a tax resident if they:
establish a home in Mexico, or
have a home elsewhere but have their centre of vital interests in Mexico
are Mexican nationals. Furthermore, nationals can remain resident for 3 years if they move to a country with
a preferential tax regime
Non-residents are allowed to have an exempt income on the first MXP125,900 wages earned, an income tax rate of 15 percent is applied when income exceeds MXP125,900 and 30 percent on income that exceeds MXP1,000,000 within a 12-month period. Individuals should accumulate the income received every month to determine the tax rate to be used to calculate the corresponding income tax.
You can read all the allowances for income tax here.
Mexican Income Tax Rates for 2016/17
Taxable Income Bracket
Fixed Quote
Tax Rate on the Excess over the Inferior Limit
Inferior limit – Mexican Pesos (MXP)
Upper limit (MXP)
MXP 
Percent (%)
0.01
496.07
0.00
1.92
496.08
4,210.41
9.52
6.40
4,210.42
7,399.42
247.23
10.88
7,399.43
8,601.5
594.24
16.00
8,601.51
10,298.35
786.55
17.92
10,298.36
20,770.29
1,090.62
21.36
20,770.3
32,736.83
3,327.42
23.52
32,736.84
62,500.00
6,141.95
30.00
62,500.01
83,333.33
15,070.90
32.00
83,333.34
250,000.00
21,737.57
34.00
250,000.01
Over
78,404.23
35.00
Where Should British Expats Retire in Mexico?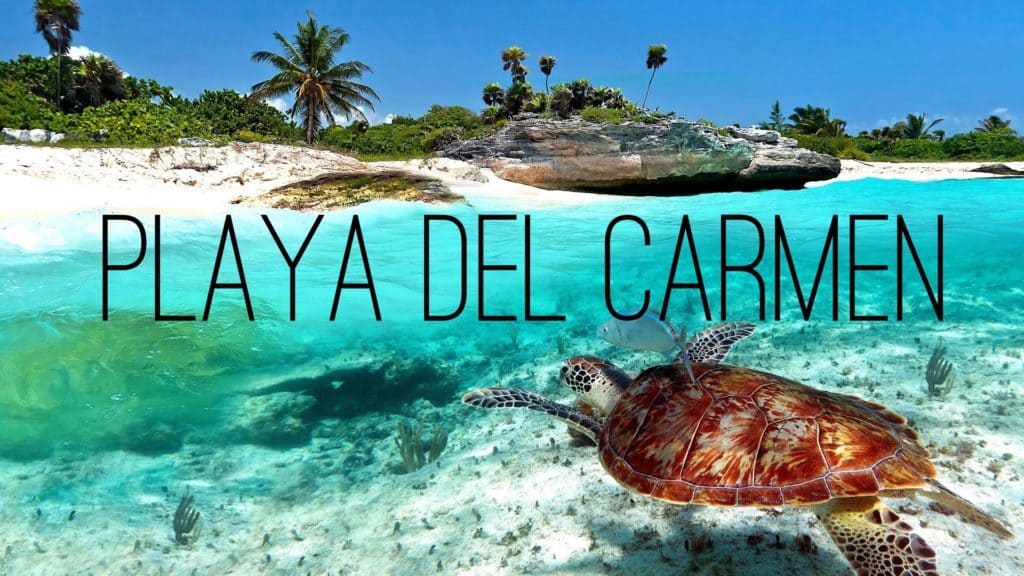 Around 15,000 British citizens now call Mexico home, but 400,000 more visit each year, according to the British Embassy in Mexico City.
Most EU nationals can remain in Mexico for 180 days with a tourist visa that doesn't allow them to work or generate any revenue within the country. A spousal visa also denies the possibility to work but is more easily changed into a working visa.
After speaking to a client of mine who has visited the area, he has these suggestions for retiring in Mexico…
"From my research, there are essentially two areas for first-world retirees to consider – Pacific Riviera (Puerto Vallarta, Cabo San Lucas) and Maya Riviera (Cancun, Playa del Carmen and Tulum).
My pick is Playa del Carmen, beaches and lifestyle are less mad than Cancun, but more normal than Hippie Tulum. Hoping to be there again soon for another look.
It's an excellent alternative for Winter rather than the Canaries (Gran Canaria) in case you have breached the 180-day rule in Spain (Mallorca for me).
Playa is excellent value for money and the homes are simply outstanding in Playacar."
Banking is easy to set up in Mexico. You can read more here on "how to open a bank account in Mexico"
Click here if you want to meet other British expats in Mexico online.
Healthcare in Mexico
Does Mexico have a National Healthcare Service?
Mexico's Social Security System is free at the point of delivery for Mexicans as well as foreign nationals with residency status who are in full-time employment by a company registered in the IMSS system (payroll taxes cover healthcare – see below). Foreigners resident in Mexico who are not working (e.g. retirees) or not working for company enrolled in IMSS may elect to purchase the IMSS health insurance separately for a modest monthly fee.
.. or you can buy private health insurance.
Moving to Mexico | Retiring in Mexico
If you are moving to Mexico or thinking of retiring to Mexico, why don't you speak to one of our financial experts and ask them a question.
QROPS Mexico | Tax on Pensions for British Expats in Mexico
by
Richard Malpass
https://plus.google.com/u/0/109576387463330539887