QROPS Malta | UK Pension Transfers to Malta
QROPS Malta has seen many different incarnations over the years; if you want to transfer your pension to Malta into a Recognised Overseas Pension Scheme (ROPS), formerly know as a Malta QROPS, you will need to read this guide to familiarise yourself with the latest rules for 2017. The new rules imposed by Philip Hammond means that if you move to a QROPS in Malta and you DO NOT live in the European Economic Area (EEA) or if you leave the EEA within five years of transfer, you must pay the UK government a 25% "exit tax".
New QROPS Malta Rules for 2017
You must be 55 years of age to access benefits; you can no longer access at age 50
You must be resident in the EEA for five years after the date of transfer, otherwise, you will need to pay a 25% exit tax to HMRC
Only 25% tax-free cash lump sum allowed, the same as the UK, if you want to take flexible drawdown
Flexible drawdown is available, similar to the UK, so you can take your pension in periodic lump sums, as an annual income, as a mix of the two or cash in your pension from age 55; tax will be due where you are resident when drawing benefits if there is a Double Taxation Agreement with Malta; if no DTA, you pay Maltese income tax on the QROPS
Tax will depend on where you are living when you decide to draw pension benefits. You will need to look into the Double Taxation Agreements between Malta and the country you reside in to see who gets the taxation rights
You then need to look into local personal income marginal tax rates and allowances to see what income tax is payable
You need to show proof of tax residence in your country of retirement, if you want your QROPS in Malta to be paid out gross. A DTA also needs to exist. Otherwise, you will be taxed in Malta at Malta personal income tax rates of up to 35%
There is no tax on growth or death in Malta
You can invest in the currency of your choice, e.g. GBP, USD or EUR
You can invest in the investments of your choice: you can self direct, but you cannot self manage. The pension trustees in Malta for your QROPS need to sign off on any changes, so you can't just log-in and make changes like you can in a UK SIPP
If you move back to the UK, often your tax on death will be significantly less due to benefits taken whilst abroad and time spent abroad. Any death taxes in the UK would also be based on the original transfer amount, not any gains.
British expats living abroad can now transfer their pensions to a QROPS Malta to avoid paying UK taxes as long as they remain tax resident outside the UK. A Qualifying Recognized Overseas Pension Scheme in Malta avoids up to 45% tax upon death imposed in the UK after age 75 and also avoids UK income taxes of up to 45% when drawing pension benefits. But, you have to be careful of the Double Taxation Agreements with the country where you  want to draw retirement benefits as you will want to make sure you don't get hit with a high income tax on remittance into the country you reside in. You also need to check if you will be taxed in Malta or your country of retirement.
Malta currently has 65 Double Taxation Agreements with countries around the world, but you need to study each individual Double Taxation Agreement to understand where the tax liability is. The tax may be imposed in Malta, shared with Malta or be taxed in your country of residence at retirement. Gibraltar QROPS or a UK SIPP may be a better choice in many cases, particularly if you live in a country which does not have a Double Taxation Agreement (DTA) with Malta or you live outside the EEA. If there is no DTA with Malta in your country of residence, you would pay income tax in Malta on any retirement benefits you receive.
Under most circumstances, if a Double Taxation Agreement exists and you are resident in the EEA, a transfer to a QROPS in Malta would mean 0% tax in Malta and 0% tax in the UK as long as you remained in the EEA for five years after the pension transfer.
However, some of the DTA's mean that the tax could be shared or that the tax could be imposed in Malta, in which case the tax would normally be between 0% and 35%.
However, the withholding tax is 25% if no Double Taxation Agreement exists.
So, a Malta QROPS is certainly not a one size fits all pension transfer jurisdiction for QROPS and a suitability report should be prepared to show the options available. You need to ask your adviser for a TVAS (Transfer Value Analysis) report.
However, in general, a Malta QROPS is suitable for most UK pension transfers to EU destinations due to the strong Double Taxation Agreements and because Malta is in the EU.
QROPS Examples 2017
Am employee working for KPMG gets moved to Germany. After 3 years, he is moved to France and continues to work another 3 years. A Malta QROPS would be taxed on income in France. There is no tax on death. As the client continues to work in the EEA for five years after transfer, there is no "exit tax".
An employee working for KPMG gets moved to Germany. After 3 years, he is moved to Malaysia by the company. The client would have to pay a 25% exit tax to the UK government if he draws his pension in Malaysia as it is outside the EEA and the five year rule has been broken.
An employee working for KPMG gets moved to Germany. After 6 years, he moves to Malaysia. There is no exit tax as the client has been in Germany for five years already after transfer.
Are QROPS in Malta Safe?
After the bank crisis in Cypus, the first question should be is Malta a secure, safe offshore financial centre? Well, first of all, Malta is more of an onshore financial centre within the EU. Secondly, according to the Central Bank of Malta's Financial Stability Report, the five core Maltese banks hold assets that are only 223% the country's GDP, which is half of Europe's average. The Maltese core banks are nowhere near their Cypriot counterparts: they are smaller, more conservative and generally risk-averse. They also have a lower exposure to Greek debt.
"Malta could be the future Dubai of the EU," Klaus Pedersen, the Internationalization Manager at Malta's Chamber of Commerce told Al Arabiya English on Wednesday.
At the start of 2013, the Chamber launched a Middle East Business Council to tap into business links between the island and Arab states, with a particular focus on the Gulf countries.
Malta could be an economic tax efficient hub due to its proximity to Europe, the North East and Africa whilst also having over 65 Double Taxation Agreements. The country has a credit rating of BBB+. They are also attracting business in communications and IT.
Why Transfer to a QROPS in Malta?
If you are living or working or intend to retire anywhere in the EU, but are not resident in Malta, you can transfer into a QROPS in Malta to avoid UK taxes. You can then pay your pension income into an offshore account or into a local bank in the EU country you live in.
Furthermore, you can choose the currency your pension is denominated in after a move to a QROPS in Malta. This is great if you live in Spain or the EU. Your pension can be held in Euros, which will minimise currency fluctuations. Alternatively, you can leave in GBP or hold in USD. You also get a much wider choice of funds to invest in. You can hold mutual funds, unit trusts, hedge funds, ETF's and shares within your portfolio on most of the major exchanges around the world or if you want safety, you can buy government treasuries, UK gilts, corporate bonds or even an international annuity.
You can also move your current pension or pensions 'in specie' into a QROPS, which means that you can move your funds currently held in a SIPP into a QROPS in Malta. If you have multiple pensions, you can transfer them all into one QROPS and manage them all in the one place.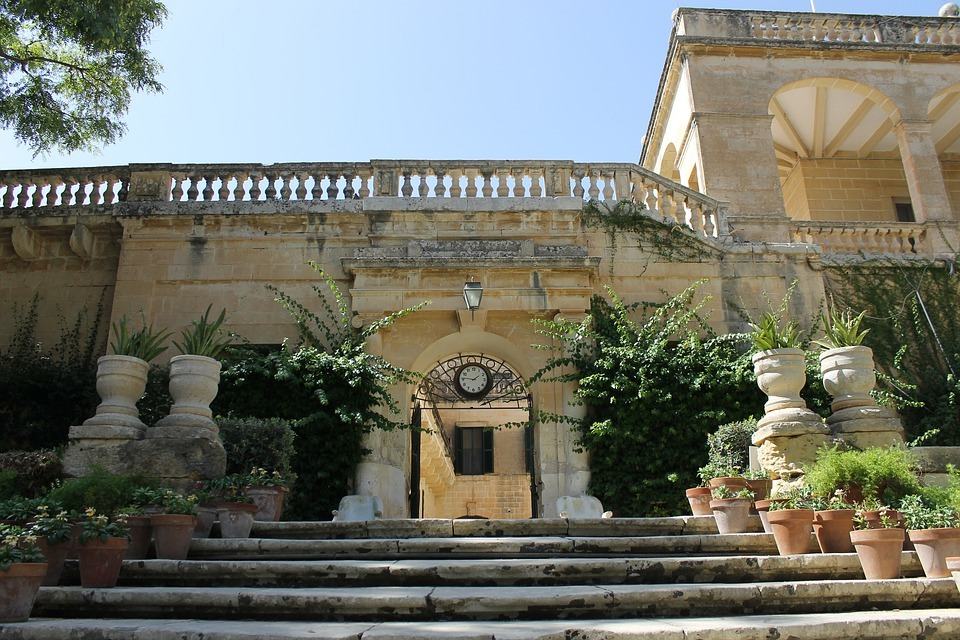 History of Malta QROPS
Malta has a long and distinguished affiliation with the UK as a trusted and reliable ally in war and peace. The country has two official languages, Maltese and English, with Maltese being considered the national language. Malta gained independence from the United Kingdom in 1964 and became a republic in 1974, whilst retaining membership in the Commonwealth of Nations. That is one of the benefits of a Malta QROPS with all of the administrative staff being able to speak English.
Malta is a member of the United Nations (since 1964) and a member of the European Union (since 2004). Malta is also party to the Schengen Agreement (since 2007) and member of the Eurozone (since 2008). The Schengen Agreement allows freedom of movement of labour and capital which paved the way for modern Qualifying Recognized Overseas Pension Schemes (QROPS). The idea was that if you retired or moved abroad to Europe, it didn't make sense to leave your pension in the UK. The idea of a QROPS is not to avoid taxes, but to move to a place where it is taxed appropriately.
Malta planned their first QROPS at the end of December in 2009. Even though the Maltese regulators gave QROPS in Malta the green light, it took until March the following year before the first two schemes launched and open their doors to UK pension transfers. But, it wasn't until the new QROPS rules changes in April 2012 when over 300 Guernsey QROPS and Isle of Man QROPS were removed that Malta business really started to pick up.
QROPS in Malta for British Expats Retiring in Malta
QROPS Malta pensions for British expats living in Malta and other countries have been available on the island since December 2009. The offshore financial centre is steadily becoming more popular with a reputation for providing a competitive tax regime, a stable economy as well as clearly defined financial regulations.
Malta QROPS follow the same rules as any other QROPS offshore pension scheme. The Inland Revenue lays down the rules a QROPS scheme must follow for inclusion as a registered pension scheme on the UK QROPS list. Each individual QROPS scheme is managed by trustees who determine the terms and conditions of their specific QROPS within the framework provided by HMRC. This means that the administration of a QROPS can vary from one scheme to another. Email us for the latest Malta QROPS fees and Malta QROPS list.
For British expats who retire in Malta, they will be exposed to income tax of between 5% and 35% depending on their annual income. However, they will avoid all UK taxes and most importantly, they will be able to pass 100% of their pension pot onto their spouse of any named beneficiaries upon death.
This could also be set up to provide an income for a spouse or child. This is a popular option for those with spouses who aren't financially competent or have little knowledge of the financial options available. A trust can be set up to pay contributions in the future. If set up correctly, this could actually provide an income for life which could be passed on continually for generations free from inheritance tax.
The Security of a Malta QROPS
The Malta Financial Services Authority (MFSA) was established by law on 23 July 2002. It is a fully autonomous public institution and reports to Parliament on an annual basis. The MFSA has taken over supervisory functions previously carried out by the Central Bank of Malta, the Malta Stock Exchange and the Malta Financial Services Centre to become the single regulator for financial services. The sector incorporates all financial activity including banking, investment and insurance. The MFSA also manages the Registry of Companies and has also taken over responsibility as the Listing Authority.
Over the past decade, Malta has moved from being an offshore to an onshore jurisdiction. It has completed a programme of reforming all its finance sector legislation in line with international best practice and was one of the first six countries in the world to reach an advanced accord on fiscal matters with the Organisation for Economic Co-operation and Development (OECD). As a result of this agreement Malta is NOT considered as a tax haven. It is actively involved with the OECD, the EU and the Commonwealth in modelling global regulatory policy.
Malta's finance industry has benefited significantly from the country's national policy of moving to the mainstream. Financial Services is the fastest growing sector of the Maltese economy and one of the most important employers of trained professional staff. This is one of the key reasons that Malta QROPS have become so popular and seem to be well liked by HMRC.
The Insurance Business Act, 1998, and the Insurance Brokers and Other Intermediaries Act, 1998 regulate the insurance sector. The Banking Act, 1994 and the Financial Institutions Act, 1994 regulate the provision of banking and financial services. Under the Prevention of Money Laundering Act, Malta established a financial intelligence analysis unit (FIAU), which reports to the Attorney General. Malta is gradually abolishing bearer accounts.
Why Malta is now one of the top 3 QROPS jurisdictions for UK pension transfers:
Safety and security: Malta is in our opinion the clear choice in terms of robust QROPS legislation.
Full Pension Flexibility: The main reason for a UK pension transfer to Malta is that it allows flexible drawdown similar to the UK, so you can access 100% of your pension from age 55 and the tax on income can often be lower than that in the UK.
Key Reasons for a UK Pension Transfer to a Malta QROPS:
The Maltese Financial Services Authority (MFSA) consulted with HMRC to ensure that the domestic pension rules were compatible with HMRC requirements. Only then were the first Maltese QROPS approved locally.
Each QROPS is approved individually by the MFSA.
A Maltese QROPS qualifies on the basis that its domestic pension taxation is compatible with HMRC (as above) and that it is in the EU. As Malta is based in the EU, there are no additional subjective requirements that are required for the schemes to remain a QROPS.
HMRC cannot legislate currently or retrospectively against a regulated pension in an EU member state.
The MFSA approve each QROPS individually, the due diligence and capital adequacy requirements ensure that only the most diligent providers can operate a Maltese QROPS. The MFSA ensure continuing compliance through stringent audit requirements, annual reporting and publication of financial statements.
With a wide network of over 65 double tax treaties, a Maltese QROPS does not have to rely on statutory instruments to ensure tax efficient withdrawals.
There have been a number of QROPS that have been removed from the HMRC list. A QROPS in Singapore was removed because it was not registered correctly with the local regulator. A Hong Kong QROPS was removed because it was not set up in line with local Hong Kong pension rules and QROPS in Guernsey have had to work through some issues with HMRC based upon different providers interpretations of the 70% income for life rule.
None of these issues could occur in Malta.
What is a QROPS Malta?
A Qualifying Recognized Overseas Pension Scheme (QROPS Malta) allows your UK pension to be transferred offshore to reduce your tax burden. Effectively, you will no longer pay UK tax on your pension after you have been offshore for 5 years and after 10 years of living offshore, the reporting requirements to HMRC cease. These reporting requirements are undertaken on your behalf by the QROPS trustees in any case. You can now take 25% as a tax-free cash lump sum and the rest you can take any time your like after age 55 either as periodic lump sum payments or as an income. The choice is yours.
Benefits of a UK Pension Transfer to Malta
What are the benefits of a QROPS Malta Pension Transfer for British expats?
• Avoids UK income tax of up to 45% and may reduce your income tax bill depending on where you retire, local taxation rules and the DTA's which are in force with Malta

• Avoids the death tax after age 75 of up to 45%

• Allows full pension flexibility similar to the UK

• Keeps your pension outside of UK Inheritance Tax (IHT)
• If you ever return to the UK, your death tax bill could be negligible depending on time spent abroad
• Currency choice. You can choose to have your pension transferred to a QROPS in Malta denominated in USD, EUR or keep it in GBP. If you are in a country in Europe, e.g. Spain, you may wish to have your pension paid out in EUR, so you don't have to worry about currency fluctuations affecting your annual pension income every year.
• Investment Choice. Have the ability to make higher returns or reduce risk with a much wider choice of funds

• Family Protection: Upon death, the entire pension pot gets passed on to whomever you nominate. You can also set up trusts based on a letter of wishes choosing how that lump sum is paid out or set up a family trust which pays an annual income rather than a one off payment
• Security: Pensions in Malta are regulated by the MFSA and Malta has some of the strongest pension regulations which are also EU approved.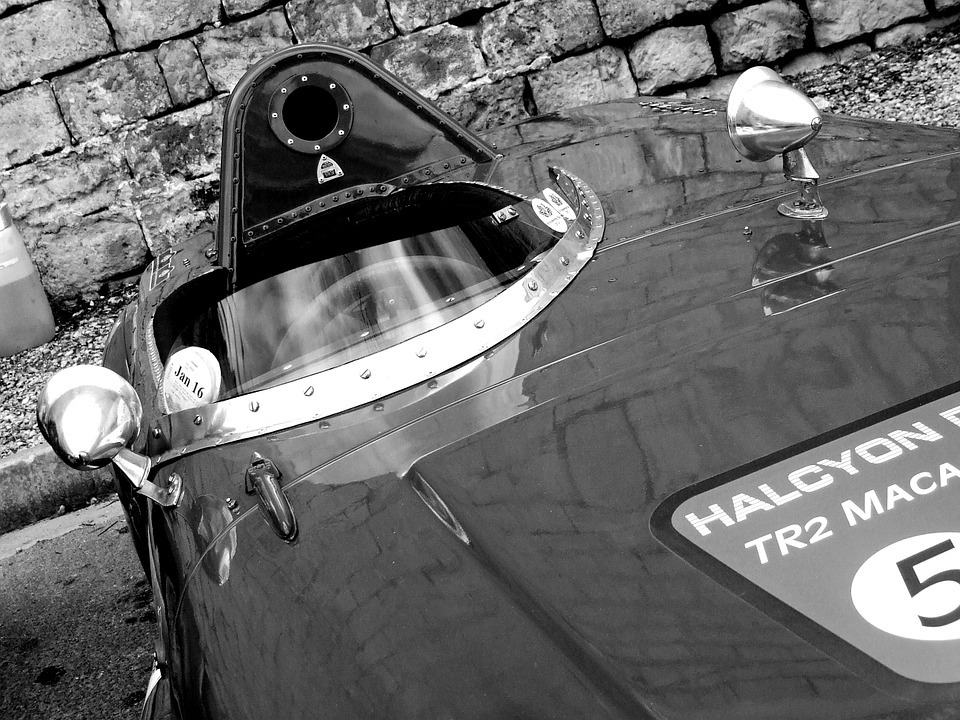 Tax on Your QROPS in Malta
What taxes do I pay in Malta on my QROPS?
Countries Where there is No Tax in Malta on Your QROPS
In these countries, there would be no tax applicable in Malta.
0% tax in Malta:
Albania, Armenia, Australia, Austria, Bahrain, Belgium, China, Croatia, Cyprus, Czech Republic, Denmark, Egypt, Finland, France, Georgia, Germany, Greece, Guernsey, Hungary, Iceland, Ireland, Isle of Man, Israel, Italy, Jersey, Kuwait, Lebanon, Libya, Luxembourg, Malaysia, Montenegro, Morocco, Netherlands, Palestine, Pakistan, Poland, Portugal, Qatar, Romania, San Marino, Saudi Arabia, Serbia, Slovakia, South Korea, Slovenia, South Korea, Spain, Sweden, Switzerland, Syria, Tunisia, Turkey, United Arab Emirates, Uruguay, USA
N.B. Since the last Budget in 2017, any of the countries based outside the EEA would be subject to a 25% "exit tax" payable to the Inland Revenue in the UK.
Countries Where there is a shared tax in Malta on Your QROPS in 2016
Tax is shared on a QROPS in Malta for residents of Barbados, Estonia, India, Jordan, Latvia, Lithuania and Singapore.
The tax is shared on a Malta QROPS for residents in Canada and Norway. This is capped however a 15%.
Countries Waiting for Tax Ratification with Malta
Treaties awaiting ratification: Azerbaijan, Bosnia and Herzegovina, Kuwait, Oman, Russia, Thailand, Ukraine, Uruguay. Right now, you would pay tax in Malta at source and also possibly in your country of retirement as no DTA exists as yet.
Countries Where You Would Pay Tax on a QROPS in Malta
Bulgaria, Hong Kong and South Africa have Double Taxation Agreements, but the tax is paid in Malta. All other countries with no DTA with Malta would also pay tax in Malta on any pension income which is received at source in Malta. Tax would be between 0% and 35%. The Withholding tax is 25% if no DTA exists.
Countries where the Tax on a QROPS in Malta is Paid Overseas
Residents of Australia, Ireland and South Korea would pay income tax in those countries on remittance from Malta. Residents in Australia can "park" their pensions in a QROPS in Malta and then filter payments into an Australian SMSF after they reach 55 years of age.
Personal Income Tax in Malta and Malta QROPS
Withholding Tax on Your QROPS if You Live in a Country Which Does Not Have a DTA with Malta
[table "" not found /]

For Non-Malta Residents (British expats who live outside of UK and Malta)
If you do not live in Malta, your QROPS will usually be paid gross and no Maltese or UK taxes will be applied as long as you live in a country which has a Double Taxation Agreement (DTA) with Malta and that DTA doesn't specify you have to pay tax in that country. However, you will have to pay the income tax upon drawdown in the country that you live in.
If you live in a country which does not have a Double Taxation Agreement with Malta, the Maltese withholding tax will be applied. If you live in a country which does not have a DTA with Malta for example Thailand, a Gibraltar QROPS may be a better solution.
For Maltese Residents (British expats who live in Malta)
If you are a British expatriate living in Malta or you are a British expat considering moving to Malta which is already an attractive destination for British expats; it is set to become even more attractive as new tax rules have been introduced to further improve an already favourable tax regime.
With no inheritance, wealth, or annual property taxes in place in Malta, British expats often venture there to both work and retire. Now, new changes have further relaxed income tax too.
British expatriates working in Malta will now be taxed at just 15% on all the income they derive from Malta, half as much as the earlier rate of 30%. Any income sourced from outside Malta is completely tax free, as are capital gains from outside Malta.
However, to qualify for this special rate British expats in Malta must meet certain requirements.
The expat must not be a habitual resident or domiciled in Malta. Also, the expat must have professional qualifications or be highly skilled in specific sectors including: Chief Executive Officer, Chief Risk Officer, Chief Financial Officer, Chief Operations Officer, Chief Technology Officer, Chief Investment Officer, Portfolio Manager, Senior Trader/Trader, Senior Analyst (including Structuring Professional), Actuarial Professional, Chief Underwriting Officer, Chief Insurance Technical Officer, Head of Marketing or Head of Investor Relations.
The expat must also claim a salary of £75,000 or more.
For expats who want to retire in Malta there are different requirements and tax rates.
If you are an EU national who is not domiciled in Malta then you have free reign to retire there and enjoy very favourable tax rates. Any capital gains received will be remitted free from tax, meaning that if you retire with the intention of living off capital you can live completely tax free. There also special investment structures that can help you minimise tax.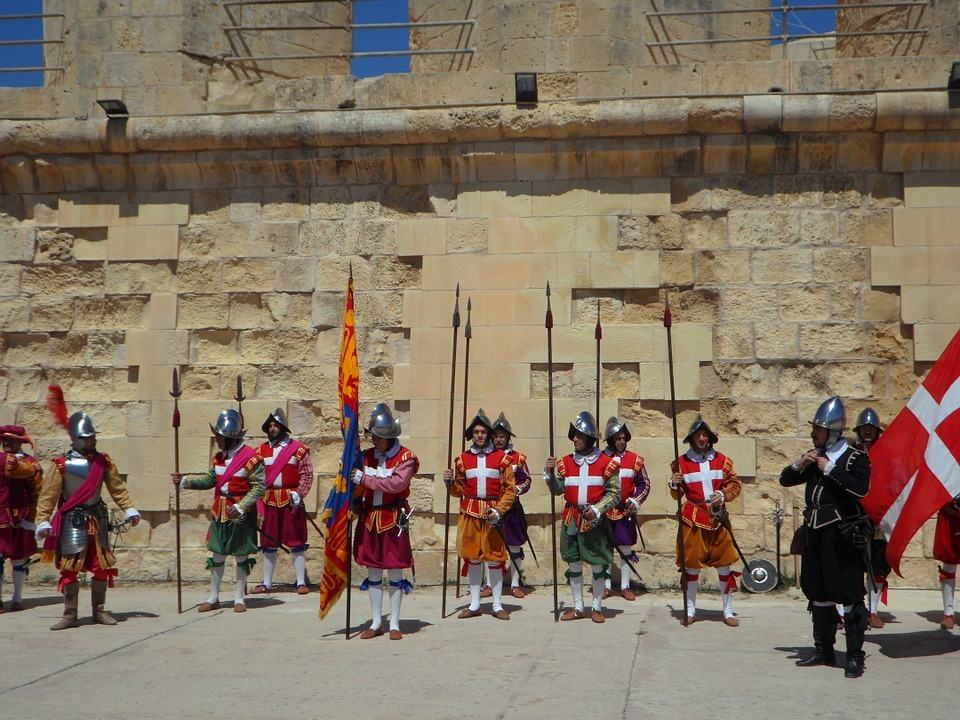 QROPS Malta | Full List of Countries Which Have Double Taxation Agreements with Malta
Which countries have a Double Taxation Agreement with Malta?
If the country you live in has a Double Taxation Agreement (DTA) with Malta, your pension will be paid gross with no UK or Maltese taxes imposed. If the country you reside in does not have a DTA with Malta, a withholding tax of between 15% and 35% may be taken.
Albania
Australia
Austria
Bahrain
Belgium
Barbados
Bulgaria
Canada
China
Croatia
Cyprus
Czech Republic
Denmark
Egypt
Estonia
Finland
France
Georgia
Germany
Greece
Guernsey
Hong Kong
Hungary
Iceland
India
Ireland
Israel
Italy
Jersey
Jordan
Kuwait
Latvia
Lebanon
Libya
Lithuania
Luxembourg
Malaysia
Montenegro
Morocco
Netherlands
Norway
Palestine
Pakistan
Poland
Portugal
Qatar
Romania
San Marino
Saudi Arabia
Serbia
Singapore
Slovakia
Slovenia
South Africa
South Korea
Spain
Sweden
Switzerland
Syria
Tunisia
Turkey
United Arab Emirates
United Kingdom
USA
Treaties awaiting ratification: Azerbaijan, Bosnia and Herzegovina, Kuwait, Oman, Russia, Thailand, Ukraine, Uruguay
Should I Transfer My UK Pension to Malta?
If you live in Malta or in a country which has a Double Taxation Agreement with Malta, then a QROPS pension transfer is a great option to avoid paying UK taxes legally. If you live in a country which does not have a Double Taxation Agreement with Malta, you may be better off transferring to a Gibraltar QROPS or New Zealand QROPS.
Do I need to live and retire in Malta to get the QROPS Benefits?
No, if you move your pension into a QROPS in Malta you can live anywhere offshore. As long as you are outside the UK, your QROPS will grow free of UK tax and no tax will be applied on death as long as you remain tax resident outside the UK. You will also get time apportionment relief and will likely pay less tax on death if you ever return to the UK, as you have several opportunities to take higher lump sums or benefits offshore.
Who are the Cheapest Malta QROPS Trustees?
QROPS competition in Malta is now maturing with several candidates who have entered the market, although Boal & Co, Momentum, STM and Sovereign are among the bigger names in the market.
The QROPS market is constantly evolving. In order to get the lowest Malta QROPS fees and figure out which jurisdiction will be most tax efficient and give you the lump sum as well as the pension income you need, you should contact a QROPS specialist.
For pension enquiries, please send an email to info@qropsspecialists.com
QROPS Malta article was written by QROPS Specialists.
QROPS Malta | UK Pension Transfers to Malta | 2017 Rules
by
Richard Malpass
https://plus.google.com/u/0/109576387463330539887