Jersey QROPS Launched on Jan 1st, 2015


Thanks to new Jersey pension regulations, Jersey QROPS are now available to non-residents of Jersey as of the beginning of next year.
For years, Jersey allowed pension transfers into Jersey QROPS, but was strictly for Jersey residents. But, now they have opened up Jersey QROPS to expats living around the world.
The updated Income Tax (Jersey) Law permits non-resident pension members to transfer their existing UK tax-relieved pension funds into a QROPS in Jersey, offering a safe, stable environment to protect pensioners' monies.
Why Choose a Jersey QROPS?
Jersey is part of the Channel Islands and whilst under the protection of the British crown, it is a jurisdiction in its own right. It has its own financial and legal systems separate to the UK.
Jersey remains one of the best regulated international finance centres, a position that has been acknowledged by independent assessments from some of the world's leading bodies including the OECD.
Pensions are regulated by the Jersey Financial Services Commissions.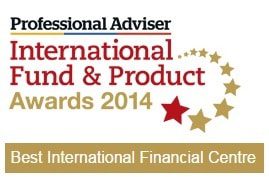 Jersey won the best international financial centre award again in 2014. The award was given during the Professional Adviser International Fund and Product Awards 2014.
It is the third award Jersey has won in 2014, recognising its strengths as a finance centre; it also won 'IFC of the Year' in the Wealthbriefing Europe Awards and the Citywealth IFC Awards.
The Jersey QROPS we use is written under a deed of trust subject to Jersey law and is available to both people who live in Jersey and expats who live abroad. The QROPS in Jersey we use has tax approval from the Jersey Comptroller of Income Tax and is recognised by HMRC as a Qualifying Recognised Overseas Pension Scheme.
Why Move Your Pension to a QROPS in Jersey?
The advantages of a Jersey QROPS:
A secure, politically stable environment to protect your client's pension assets where everyone speaks English
Jersey receives AA+ credit rating with stable outlook
Up to 30% tax-free lump sum can be taken
Multi-currency options. Keep it in GBP or transfer to EUR, USD, CHF, etc.
100% passed on to whomever you like on death with no tax on death in Jersey
Almost unlimited range of investments including unit trusts, mutual funds, shares and ETF's with the exception of residential property
You can move all your pension(s) into one place where it can be viewed online
No maximum or lifetime limit on the amount held within the pension fund
No restriction imposed on the level or frequency of contributions – a single lump sum contribution / transfer can be made when you set up the Jersey QROPS. Continued contributions can be made after set up from wherever the member may be living in the world
Income at retirement options – choice of purchasing a traditional annuity or opt for income drawdown (up to maximum of 150% of UK GAD rates) or take a combination of these
Ability to transfer out to another recognised pension scheme (outside of Jersey) at any time
A Jersey QROPS can only be taken after 55 years old. In order to take the larger 30% lump sum, you would need to be offshore already for 5 years. If you have been offshore for less than 5 years, you can only take a 25% cash lump sum.
Even though you can take a pension in Jersey at 50, this would attract an unauthorized tax charge in a Jersey QROPS. UK tax relieved pension funds can be taken from age 55, and must be taken by age 75.
Tax on a Jersey QROPS
No UK taxes
No tax on growth in Jersey
No tax on death in Jersey before retirement, however, there is a 10% tax on death if you die after taking benefits
20% income tax in Jersey, unless it is made to a member who is tax resident in a country with a Double Taxation Agreement (DTA) with Jersey
What Happens to My Jersey QROPS if I Return to the UK?
There is no obligation to transfer the QROPS back to a UK registered scheme however it may be more advantageous and you can transfer to a UK SIPP if you want. If you take a lot of your QROPS benefits whilst you are abroad, you can substantially reduce the death tax in the UK if you keep the QROPS.
Please email us for more information and a free pension transfer analysis.
https://plus.google.com/u/0/109576387463330539887