How Do I Transfer My Pension to a Gibraltar QROPS?
British expat retirement planning – If you are moving overseas and you want to transfer your UK pension abroad, you may want to consider moving your pension to a Gibraltar QROPS.
A Qualifying Recognised Overseas Pension Scheme in Gibraltar, known as a Gibraltar QROPS or even a Gibraltar ROPS can help shelter your UK pension scheme from taxes in the UK.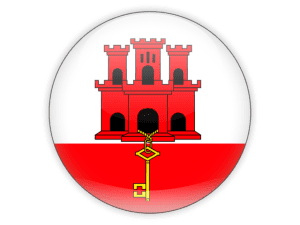 Anyone who has a UK pension and has a private pension scheme in the UK can transfer to a Gibraltar QROPS.
Gibraltar QROPS are particular popular for British expats who are retiring outside the EU, such as retiring in the Caribbean, South East Asia and Latin America.
For British expats looking to retire in Europe, often a Malta QROPS is a better fit.
QROPS In Gibraltar came onto the scene in 2012 when both Guernsey QROP schemes and Isle of Man 50c QROPS were delisted by HMRC.
Gibraltar QROPS have only becoming popular in the last few years and were unrecognized before by HMRC as they had a zero rate of tax on income. They then changed the Gibraltar tax rules, so that both local Gibraltar residents and non-residents would have a flat rate of income tax of 2.5%.
Now Gibraltar is a leading jurisdiction for the transfer of UK pension schemes overseas.
Why Would You Transfer Your Pension to a Gibraltar QROPS?
Gibraltar is an ex-colony of the UK and the national language is English. Gibraltar has a strong reputation for financial services and it is outside the UK tax net, so it follows its own regulations. Pension protection is strong in Gibraltar.
Top Ten Benefits of a Gibraltar QROPS
You can get an extra tax-free lump sum of 30% in Gibraltar (compared to only 25% in the UK)
No UK income tax on your Gibraltar QROPS as long as you reside abroad
No UK death taxes on a QROPS In Gibraltar as long as you retire abroad and don't return to the UK
No death tax on a Gibraltar QROPS
No tax on growth on a QROPS In Gibraltar
Income tax is a flat rate of 2.5 per cent on a Gibraltar QROPS
You can choose the currency of your pension plan in your QROPS In Gibraltar
You can choose the investments you make in your QROPS pension plan in Gibraltar
You can buy commercial property with a QROPS in Gibraltar
You can switch to a QROPS in Malta or a UK SIPP for free with many Gibraltar QROP schemes
What is the Security for a QROPS in Gibraltar?
Protection of a Gibraltar QROPS is taken very seriously. Gibraltar pensions come under the scrutiny of the Gibraltar Association of Pension Fund Administrators. In fact Gibraltar has risen to become one of the top QROPS destination in the last 18 months according to the GAPFA. HMRC and Gibraltar are now in constant contact and Gibraltar has even developed their own QNUPS.
Gibraltar QROPS Tax
What is the tax on a Gibraltar QROPS?
Zero tax on death on a Gibraltar QROPS
A flat rate 2.5% tax at source in Gibraltar on any income taken; there is no personal allowance.
There may also be taxes in the country you reside in at retirement.
What are the Gibraltar QROPS Rules?
The minimum retirement age is 55 in Gibraltar for pensions.
Is flexible drawdown in Gibraltar allowed at retirement? Under current rules (May 2015), you cannot take your Gibraltar QROPS pension as flexible drawdown such as you can in the UK, but also, you don't pay 20% – 45% in UK income taxes. You pay only a flat rate 2.5% at source in Gibraltar. This is then paid to a bank account of your choice anywhere in the world.
So, the small freedoms you give up in taxes, you more than make up for with reduced income taxation in Gibraltar, especially for larger pensions.
British pension transfers to Gibraltar have to follow the 70/30 rule under current Gibraltar QROPS rules. The QROPS regulations in Gibraltar mean that 30% of your pension can be taken as a tax-free lump sum and the other 70% can give you an income for life.
Gibraltar QROPS Example
So, what would my yearly pension income payments be if I have a 100,000 GBP pension pot in retirement?
Well, 30,000 GBP can be taken as a tax-free cash lump sum.
The other 70,000 GBP would have to give you an income for life. You can take up to 150% of GAD rates as an annual income. This will depend on the current yield on 10 year UK gilts and your age. But, as a rough estimate, at retirement, you can take up to 7.5% per year. In reality, as health services are improving, we are living longer and a pension needs to last around 30 years in retirement, so you should only be taking about 4% of your pension pot at retirement to make your pension last.
Assuming a 5% drawdown, that gives you a 30,000 GBP tax-free lump sum and 3,500 GBP per year as an annual pension income at retirement age.
Gibraltar QROPS Protection
What is the pension protection available in Gibraltar?
There are a number of protections put in place to cover pensions in Gibraltar.
The Income Tax Act 2010, The Financial Services (Occupational Pensions Institutions) Act (2006) and Regulations (2012) are the main legislative provisions that regulate private pension schemes such as QROPS in Gibraltar.
We can also set up a guaranteed pension scheme in Gibraltar under the QROPS umbrella.
Guaranteed Gibraltar QROPS
We can set you up with a QROPS in Gibraltar which pays you a guaranteed pension. In the first of its kind in the industry, we can make sure you get paid a guaranteed pension scheme in Gibraltar. Please email us to find out more about the Gibraltar QROPS guaranteed pension scheme.
Gibraltar QROPS Providers
Professional QROPS trustees in Gibraltar must be licensed by the Gibraltar Financial Services Commission (FSC).
QROPS trustees in Gibraltar have to follow specific rules laid down both the HMRC and the Gibraltar Financial Services Commission who operate under best international practices which is written into Gibraltar law under The Financial Services Commission Act 2007.
The Financial Services Commission regulates the financial services industry in Gibraltar. You can download Gibraltar FSC's strategic plan which it published on the 14th October 2014.
There was also legislative reform in Gibraltar on January 1st, 2015.
Gibraltar QROPS Code of Practice
Gibraltar also has a standard practice for pension transfers to Gibraltar. The Gibraltar QROPS guidelines can be found below. This should strengthen the region's growing strength among the global QROPS trade.
Guidance notes for UK pension transfers to QROPS in Gibraltar.
QROPS Trust Companies in Gibraltar
Popular Gibraltar QROPS trustees include:
Sovereign Trustees in Gibraltar
Brooklands Trustees in Gibraltar
Momentum Trustees in Gibraltar
STM Trustees in Gibraltar
The fees for these companies vary from year to year. Contact us to get a QROPS fee comparison. We have relationships with most of the major QROPS trustee companies and we can seek out the lowest fees for you.
How Much Does a Gibraltar QROPS Cost to Set Up?
Gibraltar QROPS costs vary from company to company and an vary depending on the size of a pension pot and the assets managed underneath. Obviously, a pension which has commercial property under is umbrella or with multiple pension schemes will occur higher costs.
In general, QROPS fees in Gibraltar start at around 900 GBP per year to maintain. That will pay for the pension fund administrators who need to do some actuarial work to figure out how much pension you should get paid. That also pays for the regulatory costs in Gibraltar.
What is a Gibraltar QROPS 'Lite' Sheme?
A QROPS 'lite' scheme is a relatively new addition. A Gibraltar QROPS Lite pension scheme lowers the fees for clients who have a UK pension below 100,000 GBP and want to invest in one investment vehicle.
The fees essentially lower Gibraltar QROPS fees further in line with a UK SIPP. The fees are very similar and can be as low as 500 GBP per year to run.
What Can a Gibraltar QROPS Invest In?
Most shares, ETF's, bonds, treasuries, gilts, mutual funds, unit trusts, OEIC's on the major stock exchanges around the world
Commercial property
Cannot invest in residential property unless it is via a managed fund
What is a QNUPS in Gibraltar?
A QROPS is a vehicle to hold your existing UK pension monies. If you are transferring your pension offshore to Gibraltar, it needs to end up in a Gibraltar QROPS.
A QNUPS is for new money which hasn't been invested yet. A Qualifying Non-UK Pension Scheme is an offshore pension plan which follows UK rules. It follows the 70/30 rule, so you can tax a 30% tax-free lump sum and the rest must provide you an income for life. The major benefit is this only has a flat rate of income tax in Gibraltar of 2.5% and it avoids the tax on death in the UK.
This is often used for Brits who have worked offshore most their lives and want to avoid UK inheritance tax of 40%.
If you have worked offshore in oil & gas, you need to wrap your monies into a QNUPS to avoid a 40% inheritance tax on death. More info on QNUPS in Gibraltar here.
Please email us for a pension transfer analysis and we will help you get the most tax efficient QROP scheme and get the lowest fees possible for your overseas pension plan in Gibraltar.
https://plus.google.com/u/0/109576387463330539887