QROPS China | UK Pension Transfers for British Expats in China
British expats living in China or British Chinese moving to China or wishing to retire in China can now transfer their pension into a QROPS China to maximize pension tax relief.
UK expats living or working in China can take advantage of their offshore status and transfer their UK pension offshore to a secure Recognised Overseas Pension Scheme (ROPS) in Hong Kong or New Zealand and will no longer have to pay UK taxes on their pension as long as they remain tax resident outside the UK.
Chinese working in the UK or any nationality who has worked in the UK and built up a private pension or final salary pension in the UK can also transfer their pensions offshore to a QROPS to avoid UK taxes. Chinese who have worked in the UK can transfer their pensions offshore and avoid up to 45% tax upon death after 75 and save up to 45% on UK income taxes.
"This is because UK pensions get taxed in the UK not China."
Our strongest recommendation is to move your UK pension to Hong Kong in order to pay zero taxes on your pension. If you do not want to take any benefits from your pension and just pass the whole lot on to your heirs, a New Zealand QROPS is also a good choice as there is no mandatory maximum age to start drawdown.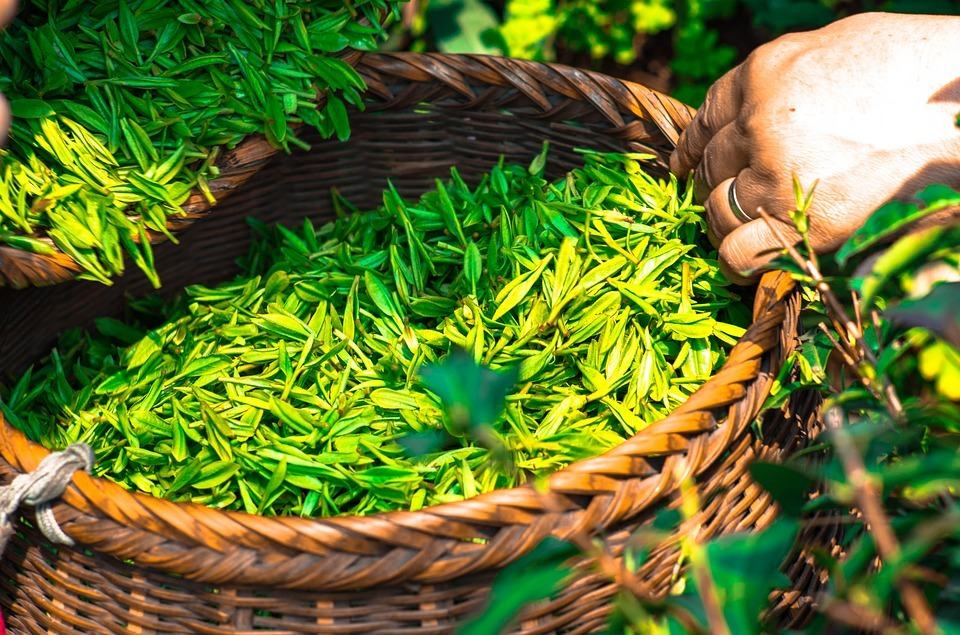 What is a QROPS China?
A Qualifying Recognized Overseas Pension Scheme (QROPS China) allows your UK pension to be transferred offshore to reduce your tax burden.
Effectively, you will no longer pay UK tax on your pension whilst you are tax resident abroad and after 10 years of living offshore, the QROPS reporting requirements to HMRC cease, which are in any case, handled by the QROPS pension trustees on your behalf. A QROPS / ROPS protects your pension from tax on death and in certain cases, such as the HK ROPS, also protects you from paying Chinese income tax on your pension scheme.
Why work or retire in China as a British expat?
China is destined to be the world's largest economy by 2020. Its financial center in Shanghai and cultural centre in Beijing is destined to attract more Brits to work there. More than 36,000 Brits live in China already. Since China has opened up to international trade and business practices, increasing numbers of British people have made China their home. There are now many thousands of British people here. To celebrate and showcase their contribution and accomplishments, the British Embassy showcases "Britons in China". People are profiled on the British Embassy website, offering readers an inspiring insight into the lives of notable British people and their endeavours in China.
The First Anglo-Chinese War (1839–42), known popularly as the First Opium War or simply the Opium War, was fought between the United Kingdom and the Qing Dynasty of China over their conflicting viewpoints on diplomatic relations, trade, and the administration of justice. Chinese officials wished to stop what was perceived as an outflow of silver and to control the spread of opium, and confiscated supplies of opium from British traders. The British government, though not denying China's right to control imports, objected to this seizure and used its newly developed military power to enforce violent redress.
In 1842, the Treaty of Nanking—the first of what the Chinese later called the unequal treaties—granted an indemnity to Britain, the opening of five treaty ports, and the cession of Hong Kong Island, thereby ending the trade monopoly of the Canton System. The failure of the treaty to satisfy British goals of improved trade and diplomatic relations led to the Second Opium War (1856–60). The war is now considered in China as the beginning of modern Chinese history.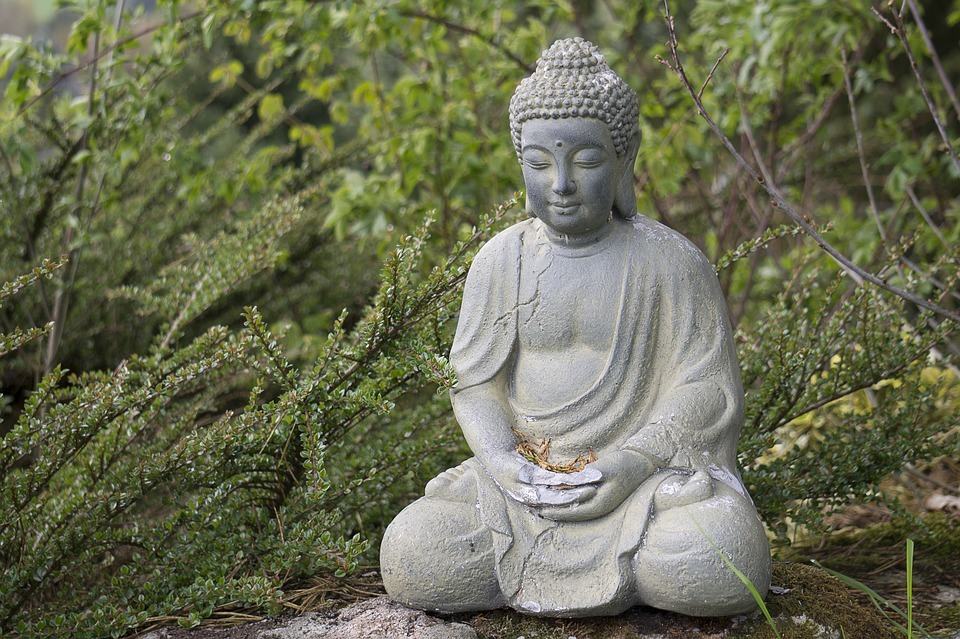 What is the Tax on a UK Pension in China?
Are UK pensions taxed in China?
Pensions are covered by Article 18 of the UK-Chinese Double Taxation Agreement. You can see the excerpt below, but basically speaking any UK pensions will be taxed in the UK, not in China, even if you are resident there.
The only exception is for UK state pensions: if you are a Chinese national who is resident in China, then it is taxed in China (which is covered under article 19 of the China-UK DTA).
ARTICLE 18
Pensions
Subject to the provisions of paragraph 2 of Article 19, pensions and other similar remuneration paid (including annuities paid as part of a pension arrangement) to an individual who is a resident of a Contracting State shall be taxable only in that State.
In other words, UK pensions get taxed in the UK.
You can read the full China-UK DTA here.
Transferring a UK Pension to a Hong Kong ROPS for a Resident in China
If you are considering moving to or retiring in China, then you should look into moving your UK pension to a Recognised Overseas Pension Scheme (ROPS) in Hong Kong.
This is because the HK-China DTA gives the taxing rights to Hong Kong for pensions. This is all covered under article 17. Pay attention to number 2 part (2) below.
Article 17
Pensions
1. Subject to the provisions of paragraph 2 of Article 18, pensions and other similar remuneration
(whether a payment in lump sum or by instalments) paid to a resident of One Side in consideration
of past employment shall be taxable only in that Side.
2. Notwithstanding the provisions of paragraph 1 of this Article, pensions and other payments
(whether a payment in lump sum or by instalments) made under a pension scheme which is:
(1) a public scheme which is part of the social security system implemented by the Government of
One Side or a local authority thereof;
(2) an arrangement in which individuals may participate to secure retirement benefits and
which is recognized for tax purposes in One Side, shall be taxable only in the Side in which the scheme is implemented.
In other words, a Hong Pension scheme, the HK ROPS would only be taxed in Hong Kong. Hong Kong currently taxes pension income at zero.
So, by moving a pension to a Hong Kong ORS (Occupational Retirement Schemes) which is under the regulation of the MPFA under the Occupational Retirement Schemes Ordinance and which is identified as a ROPS, you can avoid all UK and HK taxes. This is also very useful if you move to other jurisdictions, as the income tax at source and on death in Hong Kong is zero. Hong Kong also has a number of Double Taxation Agreements which gives the taxation rights to Hong Kong, so in many instances you can avoid UK income tax. For a list of those countries, please visit the HK ROPS page.
The Benefits of a Hong Kong ROPS for Residents in China
What are the benefits of moving a UK pension to a HK ROPS, QROPS China, for residents in China?
No UK taxes as long as you are tax resident outside the UK
No HK taxes on income, growth or death
No taxes in China from any lump sums or income taken from the HK ROPS
Choice of currencies: GBP, EUR, USD, CNY, etc.
Choice of investments: ability to self direct investments, but trustees need to sign off on investment decisions
100% can be passed on to named beneficiaries upon death
Ability to have an annual income paid out to family members instead, i.e. set up a family pension trust
HK has strong DTA's with countries around the world, so if you move abroad, tax in HK will always be zero and you may pay zero income tax in any country you move to if the DTA gives the taxation rights to HK
Transferring a UK Pension to a NZ ROPS for a Resident in China
Another option is to transfer your UK pension to a ROPS in New Zealand. A NZ ROPS is a good choice if you just want to use your pension as an inheritance planning tool as there is no need to start a mandatory pension drawdown at age 70 as there is in other ROPS jurisdictions such as Malta. Thus, you could transfer your pension to a secure OECD country such as New Zealand which has stringent pension regulations and your whole pension pot could be passed on tax-free at retirement.
What is the tax on a NZ QROPS for a resident in China?
Fortunately, NZ is tax neutral and there is zero tax on any income taken at pension age from age 55 in New Zealand.
The NZ-China DTA shows that income tax on a pension is taken in China. You would pay Chinese personal income taxes on a NZ ROPS. This covered in Article 18 under pensions.
Article 18
Pensions
1.Subject to the provisions of paragraph 2 of Article 19, pensions and other similar remuneration paid to a resident of a Contracting State in consideration of past employment shall be taxable only in that Contracting State.
2.Notwithstanding the provisions of paragraph 1, pensions paid and other similar payments made by the Government of a Contracting State or a local authority thereof under a public welfare scheme or the social security system of that Contracting State may be taxed in that Contracting State.
This clearly shows that China would have the taxation rights under a NZ pension scheme. If you intend to use NZ just as an inheritance tax shield, you will never take income and you can pass the whole pot on upon death. However, if you do decide to draw benefits, you would pay Chinese income tax.
Personal Income Tax in China
What is the personal income tax in China and what tax would I pay on my QROPS in China?
A ROPS in HK attracts zero income tax in China. A ROPS in NZ attracts Chinese income tax at between 3% and 45%.
The criterion used to determine a foreign employees' tax liability in China is the duration of stay. Another distinction has to be made between junior staff and senior executives.
Foreigners and Chinese from Hong Kong, Macao, and Taiwan have to pay tax on income derived from Chinese sources for work in China if they have lived in the country for less than 90 days (or 183 days for citizens of countries that have signed a treaty on the avoidance of double taxation with China), but income from an overseas employmer is tax exempt.
If a foreign employee has been living in China for more than 90 days (or 183 days for citizens from countries that signed a DTA with China) but less than a year, only income derived from Chinese sources is taxable and overseas income is exempt, unless you are a foreign senior executive (e.g. CEO, General Manager, Chief Representative, etc.), in which case, you are liable for tax on your full income derived from Chinese sources and overseas income paid to you from the first day you start work in China.
If you have been living in China for more than a year, you pay tax on Chinese sources and you pay tax on any income coming from overseas from a Chinese company or individual.
After 6 years of being resident in China, you have to pay tax on your worldwide income every year.
China adopts a progressive taxation system where the tax rate for freelancer's incomes progresses in three levels from 20% to 40% and the tax rate for regular employees in seven levels from 3% to 45%. A tax exemption of 4800 RMB per month for expats and of 3500 RMB per month for locals is granted.
You can see the Chinese personal income tax tables in full here.
What is the economy of China like?
The People's Republic of China (PRC) ranks since 2010 as the world's second largest economy after the United States. It has been the world's fastest-growing major economy, with consistent growth rates of around 10% over the past 30 years. China is also the largest exporter and second largest importer of goods in the world. The country's per capita GDP (PPP) was $7,518 (International Monetary Fund, 93rd in the world) in 2010. By 2030 China's economy could loom as large as Britain's in the 1870s or America's in the 1970s.
Three forces will dictate China's rise, Mr Arvind Subramanian of the Peterson Institute for International Economics argues: demography, convergence and "gravity". Since China has over 4 times America's population, it only has to produce a 1/4 of America's output per head to exceed America's total output. Indeed, Mr Subramanian thinks China is already the world's biggest economy, when due account is taken of the low prices charged for many local Chinese goods and services outside its cities. China will be equally dominant in trade, accounting for twice America's share of imports and exports. That projection relies on the "gravity" model of trade, which assumes that commerce between countries depends on their economic weight and the distance between them.
The two most important sectors of the economy have traditionally been agriculture and industry, which together employ more than 70 percent of the labor force and produce more than 60 percent of GDP. The two sectors have differed in many respects. Technology, labor productivity, and incomes have advanced much more rapidly in industry than in agriculture. A report by UBS in 2009 concluded that China has experienced total factor productivity growth of 4 per cent per year since 1990, one of the fastest improvements in world economic history. In 2010, China was largest consumer of energy and accounted for 20.3%% of the global total. China also consumed 48% of the world's coal in 2010. As of 2011, China consumed 54% of the world's production of cement.
The regulatory environment remains one of the most challenging aspects in allowing Chinese growth. Here is more information on How to Do Business in China.
If you are living in China at the moment, you can take advantage of your offshore address in order to move your UK pension into a QROPS China to avoid further UK taxes down the line. A QROPS China can be an appropriate vehicle to avoid UK taxes if you are considering living or retiring abroad. However, it is not one size fits all. Please send us your current pension(s) details so that we can do a free pension transfer analysis for you.
Should I Move My UK Pension to a QROPS in China?
Do I need to move my pension to China?
No. A better option would be to transfer to a third jurisdiction such as Hong Kong or New Zealand where it will be out of the UK tax system. You can then have it paid into your Chinese bank account or into an offshore account where you can hold your pension in a currency of your choice. Contact us for a free pension transfer analysis.
Do I need to live and retire in China?
As long as you live outside the UK, e.g. in China, you can move your pension offshore to a QROPS in HK or NZ where it will grow tax-free. If you ever move back to live in the UK , you will start to pay UK income tax again, but if you have been offshore for many years, the QROPS can still shield you from many of the taxes on death. Please ask us for a brochure explaining.
To find out more and ask us a question on the tax rules, please email us.
UK pension tax reduction for residents in China | QROPS China article written by QROPS Specialists
QROPS China Pension Transfer for British Expats to Avoid Paying Taxes
by
Richard Malpass
https://plus.google.com/u/0/109576387463330539887