QROPS Belgium | Transferring a Pension to Belgium
British expatriates living in Belgium or wishing to retire in Belgium can now transfer their UK pension offshore into a QROPS for tax, currency and investment purposes . British expats living or working in Belgium can take advantage of their offshore status and transfer their UK pension offshore to somewhere secure like Malta or Hong Kong, both former British colonies and will no longer have to pay UK taxes on their pension if they stay offshore.
Belgians who have worked in the UK and anyone else who has an occupation pension or private pension in the UK can move their pensions offshore to a QROPS to get their UK pension out of the UK tax net.
Under 2016/17 QROPS rules, a UK pension transferred to a QROPS in Hong Kong for a tax resident in Belgium, is only taxed in Hong Kong at a zero rate, thanks to the Belgium-Hong Kong Double Taxation Agreement.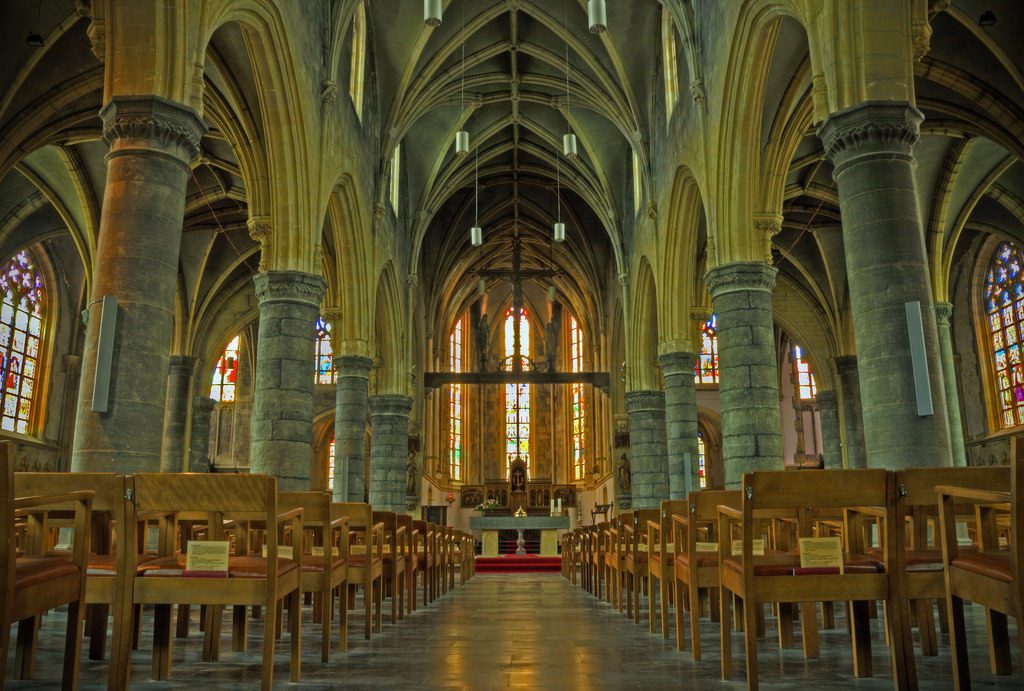 Tax on a Hong Kong QROPS for a Resident in Belgium
Article 17 of the HK-Belgium DTA gives the taxation rights to Hong Kong
There is no income tax in Belgium; a QROPS in Hong Kong is taxed at zero in HK for residents in Belgium
A QROPS attracts no tax on growth
A QROPS in Hong Kong attracts no tax on death as long as you remain tax resident outside the UK
A QROPS in Hong Kong is highly regulated in Hong Kong under pension rules based on old UK rules
25% tax-free cash lump sum allowed at 55; the rest must provide a retirement income for life
Choose the currency of your pension plan: GBP, EUR, USD
Choose the investments: mutual funds, shares, ETF's, unit trusts, etc.
Tax on a Malta QROPS for a Resident in Belgium
The Malta-Belgium DTA gives the taxation rights to Belgium
You pay income tax in Belgium; there may be less or zero tax to pay if you are there temporarily under the special concessions for expats (please see below)
There is no tax on growth
There is no tax on death as long as you remain tax resident outside the UK
30% tax-free lump sum allowed at age 55
Full flexible drawdown allowed similar to UK rules
Choose the currency of your pension plan: GBP, EUR, USD
Choose the investments: mutual funds, shares, ETF's, unit trusts, etc.
Belgium is a Tax Haven for British Expats
Belgian newspaper, De Standaard reports that under the regime, certain expats are required to pay very little income tax in Belgium.
According to the newspaper, the tax break amounts to more than 1 billion EUR. The specific tax regime was introduced in the early 1980's to provide a way around Belgium's high labour costs for the employees of multi-national companies. Belgium will also not provide information about the special arrangement to the expatriates' home countries, which means they can often avoid paying taxes in Belgium.
De Standaard notes that the Belgian Court of Audit already released a critical report on the system more than 10 years ago, but nothing has changed.
There are special tax concessions for expats in Belgium. They can enjoy a "non-resident tax status".
Expatriates living in Belgium who satisfy specific conditions can apply for a special taxation regime and pay Belgium income tax only related to professional work carried out in Belgium.
The conditions require that employment must be by an international group or in a scientific research centre, and must be temporary. A foreign executive assigned temporarily to Belgium may qualify, for example, but the conditions are quite strict. Also, the expatriate's centre of personal and economic interest must not be Belgium.
In determining the latter, the authorities take the following into account:
the ownership of real estate, personal property or securities abroad;
a life assurance contract written abroad;
the inclusion of a diplomatic clause in the Belgian rental agreement for accommodation;
continued affiliation to a group pension scheme abroad;
renewal of credit cards issued by banks abroad;
continued affiliation to a social security scheme abroad;
continuing to act as an officer of a foreign company.
If you qualify for the above, you will be classed as a 'non-resident' taxpayer and can claim specific allowances and deductions. As a non-resident, you will only be taxed on Belgian-earned income, instead of worldwide income.
Certain other expenses are also tax-free, such as the cost of living, housing and school fees of up to 11,250 EUR (EUR 29,750 for scientists). To obtain expat tax status, you and your employer must apply to the Belgian tax authorities within six months of the beginning of the month after the month you arrive in Belgium.
However, under the recent tax reforms, foreign executives with expat tax status who live with their family in Belgium will no longer benefit from several personal tax free allowances if they earn over 75 percent of their total taxable professional income during the tax year in Belgium.
Personal Income Tax Rates in Belgium
A QROPS in Hong Kong avoids any income tax in Belgium, but you would pay income tax in Belgium if you move a QROPS to New Zealand, Malta or Gibraltar.
Belgium Income Tax Rates for 2016/2017:
Up to EUR 10,860: 25%
EUR EUR 10,860 – EUR 12,470: 30%
EUR 12,470 – EUR 20,780: 40%
EUR 20,780 – EUR 38,080: 45%
EUR 38,080+: 50%
Residents also pay municipal and regional taxes that typically range 0–9 percent. For non-residents, an average 7 percent municipal tax is taken into account, irrespective of whether the municipal taxes are levied in the commune.
You can see the full income tax rates in Belgium and personal allowances for 2016/17 here.
Why live or retire in Belgium as a British expat?
It is estimated that 20,000 – 30,000 British expats live in Belgium. It is a founding member of the European Union and hosts the EU's headquarters, as well as those of several other major international organisations such as NATO. Belgium covers an area of 11,787 square miles and it has a population of about 11 million people. Straddling the cultural boundary between Germanic and Latin Europe, Belgium is home to two main linguistic groups, the Dutch-speakers, mostly Flemish, and the French-speakers, mostly Walloons, plus a small group of German-speakers.
Belgium's two largest regions are the Dutch-speaking region of Flanders in the north and the French-speaking southern region of Wallonia. The Brussels-Capital Region, officially bilingual, is a mostly French-speaking enclave within the Flemish Region. A small German-speaking Community exists in eastern Wallonia. Belgium's linguistic diversity and related political and cultural conflicts are reflected in the political history and a complex system of government.
Belgium has three main geographical regions: the coastal plain in the north-west and the central plateau both belong to the Anglo-Belgian Basin; the Ardennes uplands in the south-east are part of the Hercynian orogenic belt. The Paris Basin reaches a small fourth area at Belgium's southernmost tip, Belgian Lorraine. The coastal plain consists mainly of sand dunes and polders. Further inland lies a smooth, slowly rising landscape irrigated by numerous waterways, with fertile valleys and the northeastern sandy plain of the Campine (Kempen). The thickly forested hills and plateaus of the Ardennes are more rugged and rocky with caves and small gorges.
Roman Catholicism has traditionally been Belgium's majority religion; being especially strong in Flanders. However, by 2009 Sunday church attendance was 5 % for Belgium in total. Folklore plays a major role in Belgium's cultural life: the country has a comparatively high number of processions, cavalcades, parades, 'ommegangs' and 'ducasses', 'kermesse' and other local festivals, nearly always with an originally religious or mythological background.
Belgium is known for its beer, chocolate, waffles and french fries. Contrary to their name, french fries also come from Belgium. The national dishes are "steak and fries with salad", and "mussels with fries".
QROPS Belgium | How to legally avoid taxes for British Expats in Belgium
What are the benefits of a QROPS Belgium Pension Transfer for British expatriates?
• Avoid UK income taxes of up to 45% on your pension income
• Avoid UK dividends tax
• Avoid UK capital gains tax (CGT)
• Avoid UK tax upon death of up to 45% after age 75
• Currency choice. You can choose to have your pension transferred to a QROPS denominated in USD, EUR or keep it in GBP
• Have the ability to make higher returns with freedom of investment
• Family Protection: Upon death, the entire pension pot gets passed on to your nearest and dearest
• Security: The pension is held in a secure jurisdiction such as Malta or HK, but has its own strong financial regulations which are tax efficient
What is QROPS Belgium?
A Qualifying Recognized Overseas Pension Scheme (QROPS Belgium) allows your UK pension to be transferred offshore to reduce your tax burden. Effectively, you will no longer pay UK tax on your pension whilst you are offshore and after 10 years of living offshore, the reporting requirements to HMRC cease. These reports are made by the QROPS trustees.
If you are living in Belgium at the moment, you can take advantage of your offshore address in order to move your UK pension into a QROPS to avoid further UK taxes down the line. A QROPS is a suitable pension vehicle to avoid UK taxes if you are considering living or retiring abroad.
What is the Belgian economy like?
Belgium's strongly globalized economy and its transportation infrastructure are integrated with the rest of Europe. Its location at the heart of a highly industrialized region helped make it the world's 15th largest trading nation in 2007. The economy is characterized by a highly productive work force, high GNP and high exports per capita. Belgium's main imports are raw materials, machinery and equipment, chemicals, raw diamonds, pharmaceuticals, foodstuffs, transportation equipment, oil products. Its main exports are machinery and equipment, chemicals, finished diamonds, metals and metal products, foodstuffs.
The Belgian economy is heavily service-oriented and shows a dual nature: a dynamic Flemish economy and a Walloon economy that lags behind.
GDP growth rate is estimated at only 1.7% for 2011 and the economy is made up of agriculture: 0.6%, industry: 22% and services: 77.4%.
QROPS Belgium | How to reduce taxes for British expats in Belgium
Do I need to move my pension to Belgium?
No. Your pension can be transferred to a secure jurisdiction such as Malta or Hong Kong where it will be out of the UK tax system and your pension will be paid gross and grow tax free. A Hong Kong QROPS has the strongest DTA which gives taxation rights to HK rather than Austria.
Do I need to live and retire in Belgium?
No, you can live anywhere offshore. As long as you are outside the UK, your QROPS will grow free of UK tax. If you ever return to live permanently in the UK, your pension will be taxed, but that tax may be less due to the amount of time you have lived offshore.
For enquiries and a free TVAS pension transfer report, please contact us.
QROPS Belgium | UK Pension Transfers to Belgium
by
Richard Malpass
https://plus.google.com/u/0/109576387463330539887