QROPS Austria | UK Pension Transfers for Residents in Austria
British expats living in Austria or wishing to retire in Austria or Austrian expats returning from working in the UK can now transfer their pension into a QROPS Austria to maximize pension tax relief. British expatriates living in Austria can take advantage of their offshore status and transfer their UK pension offshore to somewhere secure like Malta or Hong Kong, both former British colonies, for tax, investment and currency optimisation.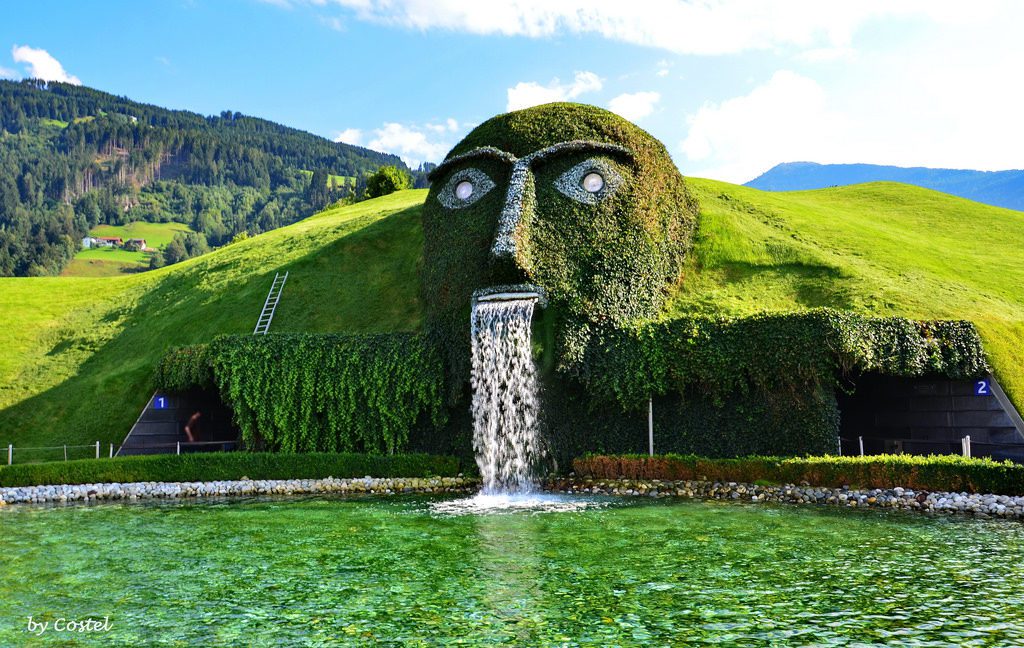 At first glance, you would think, with Malta in Europe, Malta would be the optimum location for pension transfers for residents in Austria, but the Malta-Austria DTA just gives the taxation rights to Austria, which means you would still pay Austrian income taxes on your QROPS in Austria, however, you would no longer pay UK income taxes or death taxes.
The optimal solution for residents in Austria is to transfer your pension to Hong Kong. A Hong Kong QROPS, thanks to article 18 of the HK-Austria Double Taxation Agreement, gives the taxation rights to Hong Kong. You can read the HK-Austria DTA in German and English here from the Federal Ministry of Finance in Austria, Die Regierung der Republik Österreich und die Regierung der Sonderverwaltungsregion Hongkong der Volksrepublik China.
Malta QROPS Summary for Residents in Austria
30% tax-free cash lump sum allowed at age 55
Flexible drawdown available in Malta; access as much as your pension as you like after 55 years of age
Article 18 of the Malta-Austria DTA means your retirement income is taxed in Austria
No tax on death as long as you remain tax resident outside the UK
Choice of currency
Choice of investments
Self-direction of investments possible with IFA and trustee sign off
Hong Kong QROPS Summary for Residents in Austria
25% tax-free cash lump sum allowed at age 55
The rest of your pension pot must provide you with an income for life
Article 18 of the HK-Malta DTA gives the taxation rights to Hong Kong, so no income tax
No tax on death as long as you remain tax resident outside the UK
Choice of currency
Choice of investments
Self-direction of investments possible with IFA and trustee sign off
QROPS Austria Summary
Unless you want to "cash in" your Malta pension and pay Austrian income tax, we believe that Hong Kong is a better option that provides you with protection from income, capital growth and death taxes. Also, if you "cash in" your pension in Austria, that money may become part of your UK IHT bill at 40%.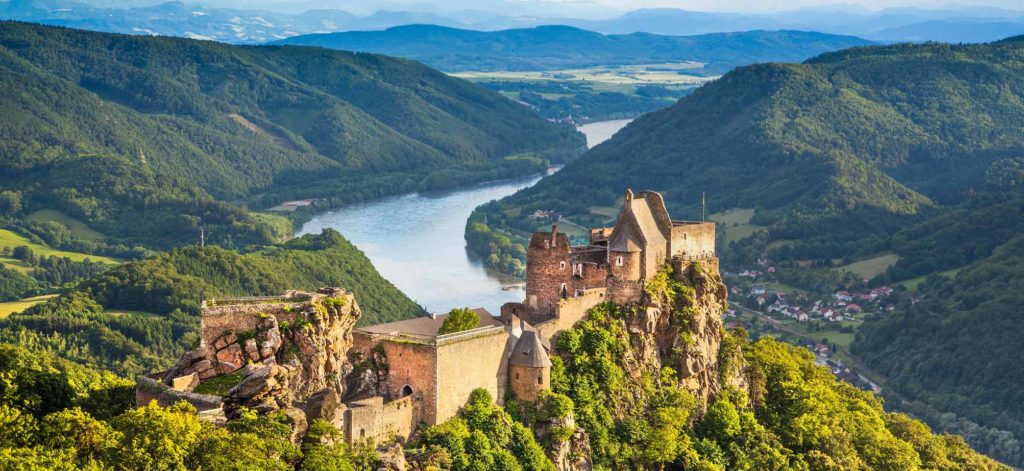 Why live or retire in Austria as a British expat?
There are over 9,300 Brits living in Austria, of which 4,937 are pensioners. Today, Austria is a parliamentary representative democracy made up of 9 federal states. Vienna is the capital and largest city with over 1.6 million residents. Austria is one of the richest countries in the world, with a nominal per capita GDP of $43,723 (according to an estimate in 2010). The country has developed a high standard of living and in was recently ranked 25th in the world for its Human Development Index. Austria has been a member of the UN since 1955, joined the EU in 1995 and is a founder of the OECD. Austria also signed the Schengen Agreement in 1995 and adopted the Euro in 1999. The Schengen agreement allows freedom of movement of labour and capital. It is one of the reasons that HMRC allowed QROPS transfers in the first place.
Austria has an alpine climate and many nationalities come here to enjoy the ski-ing and snowboarding. Most Austrians speak a dialect of German as their native language and German in its standard form is the country's official language. As far as religion, nearly 3/4 of Austria's population is Roman Catholic, while less than 1/20 are Protestants.
Brits can soon warm to Austria's cuisine which is derived from that of the Austro-Hungarian Empire. Austrian cuisine is famous for its well-balanced variety of beef and pork dishes and vegetables. Its bakeries are known for its doughnuts which are usually filled with apricot marmalade or custard, and apple strudels. "Topfenstrudel" ia a particular local dish filled with a type of cheese curd and milk-cream strudel.
Austria is also of course famous for its beer. Beer is sold in a Pfiff (0.2 litres), a Seidel, kleines Bier or Glas Bier (0.3l) and a Krügerl, großes Bier or Halbe (which is the closest to a British pint at half a litre). At festivals one litre Maß and two litre Doppelmaß in the Bavarian style are also dispensed. The most popular types of beer are lager (known as Märzen in Austria) are naturally cloudy Zwicklbier and wheat beer. At holidays like Christmas and Easter bock beer is also available. So, plenty for the British expat to settle down with.
What are the Benefits of a QROPS for British Expats in Austria?
What are the benefits of a QROPS Pension Transfer for British expats in Austria?
• No UK income tax
• No UK dividends tax
• No UK capital gains tax (CGT)
• Protects from UK inheritance tax (IHT)
• No tax on death after 75
• Currency choice. You can choose to have your pension transferred to a QROPS denominated in EUR, USD or keep it in GBP
• Have the ability to make higher returns with freedom of investment
• Family Protection: Upon death, the entire pension pot gets passed on to your nearest and dearest
• Security: The pension is held in a secure jurisdiction such as Malta which is a former British colony, but has its own strong financial regulations which are tax efficient
What is a QROPS Austria?
A Qualifying Recognized Overseas Pension Scheme (QROPS Austria) allows your UK pension to be transferred offshore to reduce your tax burden. Effectively, you will no longer pay tax upon death on your pension as long as you are offshore. You can transfer before you even arrive in Austria. A Hong Kong QROPS will also protect you from UK income taxes.
If you are living in Austria at the moment, you can take advantage of your offshore address in order to move your UK pension into a QROPS to avoid further UK taxes down the line. A QROPS is a good vehicle to avoid UK taxes if you are considering living or retiring abroad. Austrians who have worked in the UK can also transfer.
What are the Taxes on My QROPS in Austria?
If you move to a QROPS in Malta, you pay Austrian income tax at retirement, but no tax on growth or death as long as you remain tax resident outside the UK
If you move to a QROPS in Hong Kong, you pay no income tax as the taxation rights go to Hong Kong, with no tax on growth or death as long as you remain tax resident outside the UK
Personal Income Tax Rates in Austria
If you transfer to a QROPS in Malta, you avoid UK and Maltese taxes. Your pension grows tax free and would be paid out gross. You only get taxed when drawing benefits in Austria under Austrian income tax rules. What would the progressive rates of income tax in Austria be?
Income Tax Rates in Austria 2016
The tax rates are between 0% and 55%.
The lowest income tax rate applicable for annual taxable income of 11,000 EUR and above is reduced from 36.5% to 9.72%.
On 60,000 EUR, the income tax rate is 30.8%
On 90,000 EUR, the income tax rate is 36.53%
Over 1m EUR, the income tax rate is 55%
Here are the latest Austrian Income Tax rates for 2016 in full.
Another option is to leave your pension in the UK taxed at UK income tax rates, but having a greater freedom of currency choice and investments using a Self Invested Personal Pension (SIPP). You would pay both UK income tax and death tax in the UK.
QROPS Providers in Austria
Can I transfer my pension to a QROPS in Austria?
Most the QROPS in Austria tend to be independent occupational schemes which you wouldn't be able to move your pension into. You would have more choice moving to a QROPS in Malta or Hong Kong where it will be out of the UK tax system and your pension will be paid gross and grow tax free due to the Double Taxation Agreements between Austria and Malta / HK. This would also allow you to purchase whatever shares, ETF's, bond funds, mutual funds or hedge funds you like as well.
Do I need to live and retire in Austria?
No, you can live anywhere offshore. As long as you are outside the UK, your QROPS will be free of UK tax on growth and death. If you ever return to live permanently in the UK, your pension will pay less death tax due to the amount of time you have been offshore.
Each case is different. For enquiries, please contact us.
QROPS Austria article written by QROPS Specialists.
QROPS Austria | Pension Transfers for Residents in Austria
by
Richard Malpass
https://plus.google.com/u/0/109576387463330539887