QROPS Australia. Pension Tax Relief for British Expats in Australia
British expats living in Australia or intending to retire in Australia can now transfer their pension into a QROPS Australia to maximize pension tax relief. British expatriates living in Australia can take advantage of their offshore status and transfer their UK pension offshore to limit their tax burden.
Please read here for the latest Australian pension rules for 2016/17 and the lifetime cap on pension transfers to an Australian SMSF.
Australians working in the UK can also transfer their pensions offshore to avoid 55% tax upon death and UK income taxes of up to 45%. Aussies who have worked in the UK and built up a substantial Australian pension should enquire about a QROPS.
A QROPS Australia will maximize tax efficiency for British expats who are retiring in Australia. The situation can be complex and depends on:
(1) When did you receive Australian residency?
(2) What is your visa status in Australia?
(3) Are you sure you want to retire in Australia or to another country at a later date?
There can be a number of situations which may arise and you could be facing a large tax bill if handled incorrectly. In some cases, an international tax specialist may have to be consulted. If you decide on a QROPS Australia pension transfer, you can't touch the funds until you are 60, unlike if you keep the funds in the UK or transfer to a QROPS in Malta for example.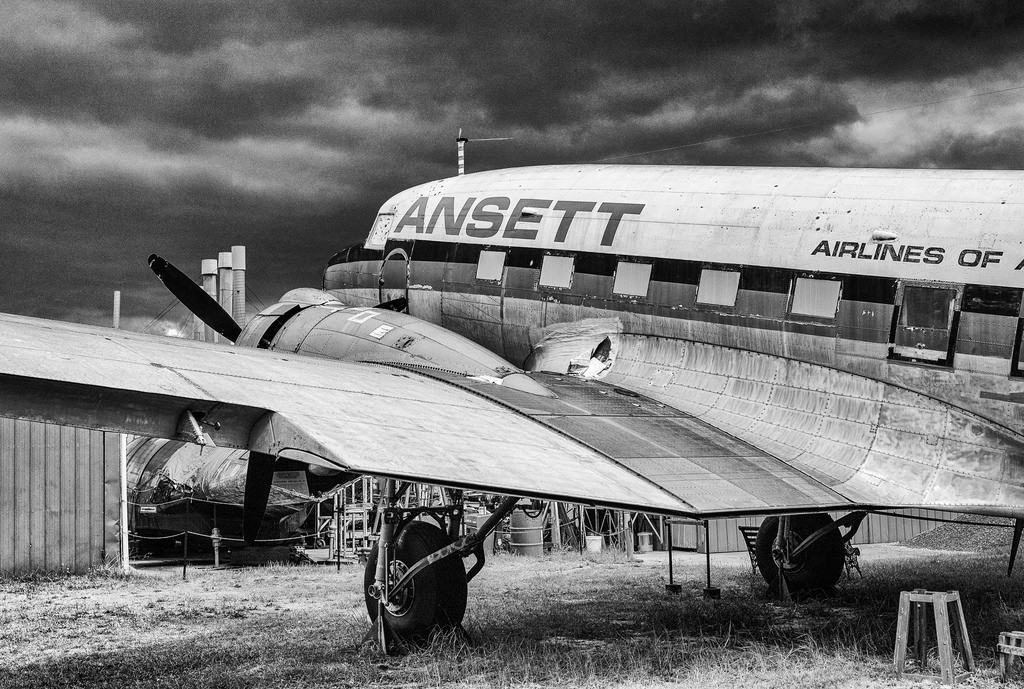 QROPS Australia. Benefits of a QROPS for British Expatriates in Australia
Retire in Australia. The benefits of a QROPS Australia pension transfer:
• Avoids UK income tax
• Avoids UK dividends tax
• Avoids UK capital gains tax
• Avoids UK inheritance tax
• Has the ability to make higher returns with freedom of investment.
• Choice of currency for your pension. Move into AUD, USD, EUR or GBP. Australian Dollar QROPS are also available.
• Protection: if anything happens to you, your nearest and dearest gets the entire pension pot
• Security: safe jurisdictions for your pension such as Australia, New Zealand or Malta with pension protection and regulatory bodies in place for client protection.
What is a QROPS Australia?
A Qualifying Recognized Overseas Pension Scheme (QROPS Australia) allows your UK pension to be transferred offshore to reduce your tax burden. Effectively, you will no longer pay UK tax on your pension whilst you are offshore and after 10 years of living offshore, the reporting requirements to HMRC cease.
You can transfer a UK pension to an Australian SMSF if it ticks the ROPS requirements and you are at least 55 years of age. Otherwise, you can transfer to a ROPS in Malta, Hong Kong or New Zealand. An Australian SMSF 55 ROPS is not taxed on retirement income, whereas offshore ROPS in Malta, HK or New Zealand would be taxed at your highest marginal tax rate on income in Australia which can be up to 49%.
Summary of Australian ROPS 2016/2017
Must be 55 – 74 years old; you cannot transfer before age 55 or after age 75
If you are over 65, you need to have a tax file number (TFN) and work part-time to contribute or transfer a UK pension scheme to an Australian SMSF
Lifetime cap of 500,000 Australian dollars allowed; i.e. around only 270,000 GBP can be transferred into an
Australian SMSF 55 Plus Scheme
No tax on growth and no tax on retirement benefits
Why retire in Australia as a British expat?
Over 23,000 UK citizens moved permanently abroad to Australia last year which represents over 15% of the total number of people moving to Australia per annum. Some Britons wait until they retire before moving abroad with the expectation of not having to worry about earning a living and relying instead on their pension to provide a regular income. If this is indeed the case and you have contributed to a pension scheme during your working life then you will want to get the most from it that can be taken. If you have already moved to Australia or intend to retire in Australia, you should seriously consider your pension transfer options and in particular transferring your UK pension into a QROPS Australia as there are many benefits in moving your pension offshore.
One of the major benefits of transferring your UK pension into a QROPS Australia is that upon death or disability, you are entitled to pass your pension fund onto your nominated beneficiaries either as a lump sum or pension whilst avoiding inheritance tax. If you leave your pension in the UK, you can look forward to a 55% death tax charge if you are drawing pension benefits.
By leaving your pension fund in the UK, Australia will apply tax to your pension in retirement and possibly also the annual growth of your pension fund before retirement at your marginal rate of tax. Pensions which are paid to your spouse and dependent children will also be at a reduced rate. However, if you transfer your UK pension fund to a QROPS Australia you may receive a tax free pension in retirement. Furthermore, you have a much wider range of investment vehicles you can use to try to get a superior rate of growth on your pension.
Transferring to a superannuation fund in Australia which is a Qualifying Recognised Overseas Pension Scheme (QROPS Australia) is a process that involves:
• Checking your current pension scheme arrangements and being aware of the features and benefits that you may be giving up upon transfer.
• Completing applications for the Australian Superannuation Fund and filling out the discharge/transfer forms for your UK Pension(s).
The pension funds transferred are sent by BACS, from your current pension fund into your Australian superannuation fund. They should not be paid into any other account and they are consequently secure.
There is an extensive list of Australian QROPS which can be seen on the HMRC's website. Many of these are employer specific. There is a very competitive arrangement called Australian Super. If a more self managed approach is required then self invested schemes are also available but as in the UK the costs increase.
QROPS Australia Vs. Leaving Pension in the UK
The UK system works on the principal of tax relief and largely tax free growth at input with the ultimate retirement benefits (aged 50 to 55+) being taxed.
The Australian system for QROPS transfers is one of taxation of fund growth but tax free benefits at retirement post age 60.
An individual can elect to have the tax liability paid by the Australian Superannuation fund rather than themselves. The tax is 15% in this case, and the balance is regarded as un-deducted contributions. Without an election to pay at the concessionary rate of 15%, tax is at the individual's marginal tax rate which is usually only advisable for low earners.
A UK pension can be transferred to a QROPS in Australia although there are restrictions on some of the schemes and the amounts you can transfer to an Australian QROPS. As from 3rd May, 2016 this can include a maximum transfer of A$500,000 If the transfer value exceeds these limits the fund will tax the excess at 49%. Excesses therefore should be transferred in subsequent years or to QROPS held in other jurisdictions, such as a move into a Malta ROPS, Hong Kong ROPS or New Zealand ROPS.
The value that represents the growth component of the fund since your date of Australian residency to the actual date of transfer will not form part of these contributions limits.
If you transfer your funds to Australia after 6 months of tax residency, you are taxable on the growth since that date. You can elect for the superannuation fund to pay the tax on the growth at 15% or you can be taxed personally at your marginal rate of tax, whichever is suitable.
Overall this "tax free" period is of relatively little value and perhaps is overplayed to expedite clients' decision to transfer. Many Pension schemes take longer than 6 months to wind up and transfer.
You will pay the ongoing tax on growth of the fund at 15% or tax at your marginal rate.
Great care must be taken with a transfer to an Australian QROPS. It appears fairly simple, but tax-wise it can become quite complex with improper planning. For a relatively minor tax on the growth of fund you can receive the benefits as a lump sum without paying any tax.
QROPS Australia for Large Pension Sums
Even larger pension funds, whilst taking several years can be transferred. QROPS Specialists also have a dedicated team to take care of your pension, including an international tax specialist and alternative ways to transfer your pension through fund splits, etc. Please send us details of your pension and we will get to work.
In the event of death, your Australian Superannuation fund would be paid to your dependants either as a lump sum or pension. The fund maintains its original value and 100% can be paid to your nominated dependant(s).
On disablement your Australian Superannuation can either be paid to you as a pension or lump sum and is tax free.
There are no death duties (IHT) in Australia. However certain payments to Non Death Benefit Dependants would be subject to tax at 15% or 30%.
What Happens to My QROPS if I return to the UK?
If you move back to the UK, it may be possible to transfer your Australian QROPS Pension to the UK depending on your current visa and on the conditions of the QROPS. However there would be a tax charge of 30%.
By taking the lump sum from Australian Superannuation and then returning to the UK or other jurisdiction, depending on your net assets, the lump sum will become liable to UK inheritance tax or death taxes in the jurisdiction of tax residency.
Alternatively you can leave your Superannuation in Australia and receive income. Currency fluctuations are likely to change the amount received.
As part of becoming resident for tax purposes in Australia, it is vital to consider your long term residency.
If there is any doubt that moving to Australia is not for life, then members should consider a Malta QROPS, which would be more beneficial for the member. Malta has a Double Taxation Agreement with Malta meaning your pension will be paid out gross in Malta, free from UK taxation.
If you are living in Australia at the moment, you can take advantage of your offshore address in order to move your UK pension into a QROPS Australia to avoid UK tax deductions further down the line.
QROPS Australia. Which QROPS Jurisdiction Should I Choose?
Do I need to move my pension to Australia?
No. Your pension could be left in the UK or transferred to Australia. If you are not considering retiring in Australia, you may be better off moving to Malta. Please send us your pension values and allow us to prepare a free report for you. We can do a free critical yield report if you have a final salary pension. We can also prepare a TVAS report with full analysis for larger final salary pensions. For money purchase or defined contribution pensions, we can prepare a suitability report.
For enquiries, please send email to info@qropsspecialists.com
QROPS Australia article written by QROPS Specialists.
QROPS Australia Pension Transfer for British Expats in Australia
by
Richard Malpass
https://plus.google.com/u/0/109576387463330539887