QNUPS Guide | International Pension Plan
For British expats considering a move abroad or those working abroad and thinking of avoiding inheritance tax, our free QNUPS guide will help to clearly explain the current tax regulations and how to reduce your UK tax liability. A QNUPS is a Qualifying Non-UK Pension Scheme. A QNUPS is NOT an inheritance tax avoidance scheme, the purpose of a QNUPS is to set up a pension plan for expats globally. It just so happens that there is no tax on death, no tax on capital growth and no IHT on a QNUPS as long as you retire outside the UK.
Most British expats do not realize they are still UK domiciled when they are working overseas and assume they can avoid UK taxes, especially on death, but often that is not the case. You may be tax resident abroad, but still UK domiciled when it comes to UK inheritance tax (IHT). If you have a house in the UK or your family are still living there, you may still have to pay UK IHT of up to 40% on death on all your worldwide assets including worldwide bank accounts and investment portfolios.
Please ask us for our questionnaire and UK residency and domicile test flow chart.
Hopefully, this free QNUPS guide will help you reduce your capital gains tax, income tax and inheritance tax exposure on your worldwide assets.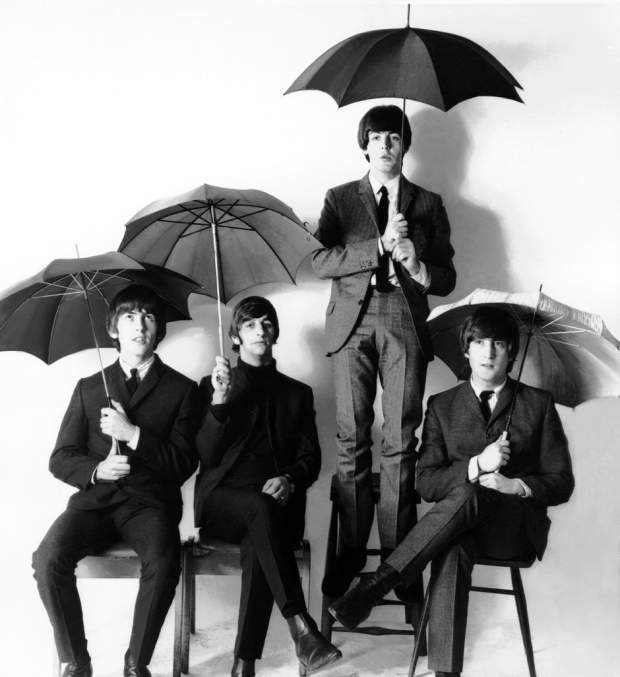 A QNUPS can be an umbrella to protect your worldwide assets from unnecessary assets. A QNUPS does not attract Capital Gains Tax (CGT) or Inheritance Tax (IHT) and there is no income tax at the source of the QNUPS. You may still pay some income tax in your country of residence at retirement, but this will depend on the various Double Taxation Agreements between where your QNUPS is located (e.g. HK or Isle of Man) and where you are resident when you draw your pension at retirement (e.g. Australia, New Zealand, Ireland, South Africa, Spain or Thailand, for example).
Please note that a QNUPS cannot accept existing UK pension monies. For thatm you would need to set up a ROPS (Recognised Overseas Pension Scheme, formerly known as QROPS).
A QNUPS is a new international pension plan which can hold a wide range of assets such as cash, stocks, bonds, property, mutual funds, ETFs and other assets. The idea of a QNUPS is to set you up with a retirement plan that will give you an income for life, whilst shielding you from tax on growth and death.
QNUPS in Hong Kong are occupational pension schemes (HK ORS), so you need to be employed or self employed in order to open up a HK QNUPS.
A HK QNUPS has only 25% tax-free cash lump sum and the rest must provide an income for life.
Freedom of choice of investments and currency
No limits to pension contributions
There is no tax on growth and no tax on death as long as you are tax resident outside the UK
HK has strong Double Taxation Agreements and your retirement income is taxed in Hong Kong only and the income tax is zero if you are tax resident in these countries at retirement: Austria, Belgium, Brunei, Canada, China, Czechoslovakia, France, Guernsey, Hungary, Indonesia, Ireland, Jersey, Kuwait, Lichtenstein, Luxembourg, Malaysia, Malta, Mexico, Netherlands, Qatar, South Africa, South Korea, Switzerland, Thailand, UAE and Vietnam
Hong Kong has a well established regulatory body
QNUPS Purpose: Additional Pension to Top Up Your Existing Pensions to Enhance Retirement
QNUPS and Tax:
• Exempt from UK Inheritance Tax
• Income and Capital Gains roll up with no Isle of Man or UK tax taken
• Only 90% of retirement income received is taxed in the UK
• 30% tax-free lump sum can be taken, no income tax on drawdown at source
QNUPS Contributions:
• There is no maximum contribution
• The minimum lump sum contribution is £100,000
• The minimum additional contribution is £10,000
Pension Transfers:  Transfers from UK registered pension schemes are not possible but transfers can be made from other schemes (e.g. Shell pension scheme in Bermuda) provided the local tax rules and transferring schemes rule permit it,
Investments: A QNUPS allows a very wide investment powers ranging from pooled funds and cash to an actively managed stock portfolio through to real estate and private company shares,
Benefits: You can take your pension at age 55 but no later than age 75. Benefits comprise:
• A cash lump sum equal to 30% of the fund value of the Scheme
• An income for life taken either as an annuity or through drawdown of the
funds remaining after the cash lump sum has been taken
Regulation and Approval: The Scheme is approved as a pension scheme by:
• The Assessor of Income Tax in the Isle of Man under Section 50C of the Income Tax 1970; and
• The Isle of Man Financial Service Authority as a retirement benefits scheme under Retirement Benefits Act 2000
Eligibility: The scheme is open to anyone aged 18 – 70 years of age
No statutory limits on contributions
No obligation to purchase an insurance annuity (it is optional)
No Guernsey tax on growth of the underlying retirement fund
Benefits paid gross (excluding Guernsey residents)
A very wide range of permitted investments, including residential property
Commercial loans of up to 30% permitted pre-benefit commencement
Pension Commencement Lump Sum of up to 30%
Benefits can be drawn from age 55
No UK IHT as long as you are tax resident outside the UK
Pension Portability: individuals who have left their home country may reside in several different locations while their retirement plan remains located in a single tax-efficient jurisdiction (US exposed clients or those residing in other Civil Law jurisdictions may not be suitable);
Discretion over the distribution of the residual fund at death
Why Set Up a QNUPS?
Some families have been left in financial difficulties in the past after the main breadwinner died, not realizing that even though the principal earner worked offshore, the estate was still prone to inheritance tax at 40% due to the earner being UK domicile (e.g. someone born in the UK or having permanent ties to the UK, such as a UK house).
Proper will planning and pension planning with the help of a specialist can help avoid inheritance tax on any worldwide assets held by a client and protect their estate. QROPS and QNUPS pension transfers are one way to limit your liability to IHT as well as other UK taxes.
Transfers of wealth upon death between husband and wife are exempt from IHT, but only if the spouse is also domiciled in the UK (or both are non-domiciled). This catches out many expatriates who have married a foreign passport holder who is likely to be domiciled elsewhere. For example, if you live in Thailand and have married a Thai wife. Even then the IHT is only delayed rather than avoided, because on the death of the surviving spouse the tax payable on the family assets will be passed down to the next generation.
One solution some IFA's offer is to suggest giving away assets during the last 7 years before death. But, this is frought with problems, as any attempt to continue to enjoy the assets will normally result in the Reservation of Benefit rules applying and the tax being charged on the donor's death. Furthermore, people rarely know when they are going to die and lack trust in their relatives to care for them. There is also heavy IHT exposure should they die within the 7 years. This makes it a rarely used option.
An increasingly popular option for British expatriates to protect their estate is to move into a QNUPS (Qualifying Non-UK Pension Scheme). QNUPS were passed in 2004 and became effective in 2006, but needed to wait for the accompanying regulations from the Inland Revenue. They didn't get round to that until 2010, which is why you may have not heard of this option up 'til now. Most importantly, a QNUPS can protect you from IHT.
QNUPS Guide 2016: A QNUPS can invest in a wide range of assets, giving you more flexibility and a wider range of investment vehicles than a normal UK pension. A QNUPS can invest in residential property and make loans to its members to purchase personal assets rather than having the constraints of trying to borrow from a bank. This can be extremely attractive, especially in today's economic climate when banks require increasingly larger collateral for loans to be approved. A person with a UK pension cannot invest in residential property or get a loan against it.
The biggest advantage of QNUPS is that they are exempt from UK IHT on the member's death. The Coalition Government have recently abolished IHT for approved UK pension schemes. However, they have replaced this 40% tax with a new special tax charge of 55%, imposed before the benefits are paid out to the beneficiary. The charge applies irrespective of where the member was resident before death, and where the beneficiary receiving the benefit is resident. But a QNUPS fund is exempt from the new 55% charge. That is a huge saving for your surviving family and could mean the difference to them having to work or not or whether they would be able to keep the house they live in or not.
Why not move into a QNUPS straight away and cease payments into my UK pension?
Well, UK pensions provide contribution relief on the first £55k. This is significant, as a higher rate tax payer, for example, would get 40% tax relief on their contribution. Contributions to a QNUPS do not attract relief.
But, UK tax relief on UK pensions is now capped at a maximum of £50,000 per year, so most UK residents should hold both a QNUPS and a UK approved pension. They should maximise their relief by transferring £50,000 of their income into an approved UK pension scheme to take advantage of tax relief on contributions and then transfer any amount above this into a QNUPS to avoid IHT and increase your investment freedom. It is pointless putting this taxed income into a UK pension as it would receive no relief and leaves you open to the 55% tax charge upon death as mentioned above.
Will the HMRC chase me for avoiding IHT, if I Set Up a QNUPS?
There can be problems if the only reason for setting up a QNUPS is to avoid UK IHT, especially if you live in the UK. There could be a situation where the member is in poor health, for example, and sets up a QNUPS with the sole objective of avoiding IHT. This could lead to HMRC seeking to clawback the tax owed. The Inland Revenue could claim the pension was a tax dodge. This could lead to the member suffering a lifetime IHT charge on the transfer into the QNUPS, as well as a further charge on his death if he were to die within seven years. But, there are so many other advantages in setting up a QNUPS that these issues could be avoided by setting up a proper pension plan with a genuine strategy to provide yourself with an income in retirement.
QNUPS Rules 2016
QNUPS Guide 2016: What are the conditions for a QNUPS?
– The scheme must have the same retirement age as that which applies in the UK
– The scheme must provide an income for life upon retirement
– The scheme must be open to residents in the jurisdiction where it is established and be recognised for tax purposes in that jurisdiction.
Why Move to a QNUPS?
Why move your worldwide assets into a QNUPS?
The UK Government has shown time and again over the past years that it will raid pension monies to finance its debt which has reached over 60% of GDP [Public Sector of Finances 2011]. An ageing population, better technology, improved medical techniques together with inept management of government expenditure mean that the UK government is more likely to increase taxes on pensions in the future. In fact, higher rate tax payers are destined to have their personal allowance wiped out over the next few years [as it was written into the previous budget]. That is an extra 7k+ per year that higher rate tax payers will be liable for income tax.
A QNUPS allows your pension to escape the UK tax net and allows freedom of investment (as well as currency choice should you live in Spain and want it in Euros to avoid currency fluxtuations for example). A QNUPS is available at the moment and a transfer now would protect you from any future rises in UK taxes. There is no guarantee how long these pension products such as QROPS and QNUPS will be available. The Inland Revenue could always close the door on these products. So, it makes sense to take advantage of these vehicles now they are available. The HMRC cannot change the tax status of your QROPS or QNUPS retrospectively, so you will be protected from UK taxes on your pension.
QNUPS Explained: QNUPS Benefits
QNUPS Guide 2016
(1) Non-resident and resident members
Depending on the rules of the individual scheme, QNUPS may be available to UK non-residents. You can enter a QNUPS if you are UK resident, British expat or work in the UK.
(2) Jurisdiction. QNUPS can be held in any country. No matter if you are in the UK or abroad.
QNUPS are widely available and do not have to be situated in countries that have signed a DTA (Double Taxation Agreement) with the United Kingdom. This relaxation is significant on two levels. Firstly, no DTA means no reporting requirements, so your QNUPS and what happens to it are beyond the reach (and knowledge) of HMRC. Secondly, you have a larger choice of countries that can host a QNUPS.
(3) No maximum limits
Given that pensions typically attract tax breaks, there is usually a limit on the maximum amount that reliefs and exemptions apply to (£50k in the case of UK pensions). With QNUPS, this is not the case. Whilst some types of foreign pension schemes may fall under the maximum lifetime contributions rule (where there is a maximum that can attract pensions savings benefits), QNUPS have no limit.
(4) No maximum age for contributions
Why should there be a cut off point when you have to stop adding to your pension scheme? With QNUPS, you can continue to contribute to your pension scheme as long as you want to.
(5) IHT Exemption
The IHT exempt status may not be lost if you decide to return to the UK within 5 years (compared to a QROPS which loses benefits if you return to the UK).
(6) No Capital Gains Tax
QNUPS Growth is free from CGT. Now that the coalition government has announced a rise in the rate of CGT to 28% for higher rate taxpayers, this is a crucial saving. The assets in QNUPS can grow free from CGT, which means that your family can eventually benefit from the capital growth of your QNUPS assets in full when they inherit them.
(7) Residential Property Can be Included
QROPS do not accept residential property only commercial property. If you have multiple properties in the UK, you are only free from capital gains tax on your principle residences. All other properties are subject to capital gains tax. A QNUPS can hold property through a trust. Your property will then be considered part of your pension. But, you would need to rent out your property to someone else and not live in it, for it to be considered part of a pension plan, i.e. you can only real add buy-to-let property into a QNUPS for it to be considered a bona fide pension plan.
(6) Income from other sources can be included
QNUPS Limits and QNUPS Disadvantages
(1) No tax contributions relief. So, if you are still paying into a UK pension, you should contribute the first £50,000 (2013) into your current UK pension and the rest into a QNUPS. That is the maximum annual allowance you can contribute into a UK tax scheme and get tax relief in the UK. Any amounts over this should be contributed into a QNUPS. This maximum annual allowance falls again to £40,000 in 2014. The amount you contribute over a lifetime has also been reduced from £1.5m to £1.25m, although you can apply for 'fixed protection' before April 6th, 2014. Contact us and we can help you fill out the necessary forms.
This reduced allowance could bring another 360,000 people into paying more UK taxes and is bad news for final salary schemes. For a defined benefits scheme, a £1.25m cap is equivalent to a pension of £62,500 per year without a lump sum or £46,000 if the 25% tax-free lump sum is taken. According to calculations by Which? Money, the maximum salary you can earn before hitting the lifetime allowance cap is £93,750 a year.
People can exceed the £1.25m cap, but they'll be hit with a one-off 25% tax on the exceeding amount plus usual income tax on the remainder. Alternatively, you can take the exceeding amount as a lump sum – but you'll be subject to 55% tax.
For wealthier clients, you can carry forward unused allowances from the last three years, plus if you haven't made any use of tax relief in those years, you can contribute up to £200,000 before the annual allowance is cut.
(2) You cannot move your existing UK pension into a QNUPS. But you can move into a QROPS to reduce your tax liability if you are a British expat or a foreign national who has worked in the UK and are living abroad.
In this section, we will look at QNUPS Vs QROPS and the comparisons between a QROPS and a QNUPS. In general, a QROPS is used for a British expat who wants to retire abroad and transfers their current pension offshore to avoid 55% tax upon death and UK income taxes, whereas a QNUPS is used as a tax planning tool once you have already reached the contribution limit of £50,000 in the UK and want to top up your pension, but wish to use a tax wrapper to protect your investments.
British expatriates who have an existing UK pension should transfer it to a QROPS scheme as soon as possible as HMRC can change the tax rules in the future, but if you transfer now, you are locked in to the QROPS under current rules.
UK residents should continue to contribute to a UK pension up to £50,000 per year in 2013 (£40,000 for 2014) in order to take advantage of the tax relief on the contributions. Those who wish to contribute more than £55,000 should set up a QNUPS.
QNUPS Case Study
– Malcolm is a British Expat retiring in Thailand with a Thai wife and kids still in the UK.
– Malcolm is still UK domiciled even though he resides in Thailand and therefore has an IHT problem
– He has a UK pension pot worth £200,000
– He also holds a separate offshore pension through his employer, Cable & Wireless worth £100,000
– He has £750,000 cash sitting in the bank earning 2% p.a.
– He owns three properties around the world with a total value of approx. £3m and £1m outstanding in mortgages.
– Malcolm still works and earns a salary of £100,000 p.a.
– He is considering retiring next year aged 60
– He recently remarried to a Thai lady and has children from an ex-wife in the UK.
Tax Planning
– Transfer UK pension into NZ QROPS. This will avoid 55% tax upon death and UK income taxes. He can also take a higher lump sum of 30% rather than 25% upon transfer. Furthermore, he can take 100% of any increase in his pension pot after transfer as a further lump sum. This could help in the future to pay any medical bills for himself or his Thai wife and family.
– Transfer offshore pension into NZ QNUPS. This will make sure that his offshore pension is outside his estate and therefore avoids a 40% tax upon death.
– Malcolm makes a further cash contribution of 500,000 into the NZ QNUPS. This can be used to purchase an international annuity or to purchase a tax-free private pension or it could sit there in cash.
QROPS and QNUPS Benefits
– UK transfer ensures that he gets tax-free income and no tax on fund upon death. He also has currency flexibility and is not restricted to GBP. If he moved to the Caribbean or Latin America he may prefer to move to USD for example and if he moved to Europe, he could hold in EUR to avoid currency fluctuations on his pension income.
– Offshore pension has not received any tax relief so this can go into the QNUPS offering him unlimited tax free withdrawals from age 55. Again, this avoids the tax upon death.
– As he has needs additional pension provision, he can make a contribution into his QNUPS of £500,000. This boosts his retirement provision considerably but has the added benefit of making that 500,000 IHT free immediately. He of course has access to it if necessary.
Future planning QNUPS Guide
– He decides to sell two of his international properties and after mortgages are repaid he has another £1m left in cash. He decides to spend £500,000 on buying properties for his kids and paying their uni fees. This again reduces his estate for IHT as anything over £325,000 would be subject to 40% tax upon death. Although, thanks to new rules, his Thai wife can now elect to be UK resident and would get an additional £325,000 (rather than the £55,000). Contact us for the correct forms to allow this. He then puts the remaining £500,000 into his QNUPS saving another £200,000 in IHT.
– if he hadn't transferred and not elected for his Thai wife to be UK resident, he would be have been taxed 40% on the £2m equity stake he has in his properties. After selling them, his IHT is considerably reduced.
He wants to makes sure that his kids are taken care of in the event of his death so he sets them up as beneficiaries to his QNUPS with his current wife as beneficiary to his QROPS ensuring that all are protected financially when he dies.
There are many tax savings here including income tax, but the big one is the £1m QNUPS contributions which saves his estate around £400,000 in inheritance tax.
Total Tax Savings from QNUPS and QROPS set up
QROPS – he saves £110,000 tax upon death. As his pension grows, so would this amount to be paid to HMRC. He also doesn't pay any UK income tax on his pension.
QNUPS – he saves £40,000 tax upon death by moving his overseas pension to a QNUPS
– he saves a further £400,000 on IHT by selling his 2 houses and moving the cash into a QNUPS
Total savings = at least £550,000 in UK taxes
QNUPS Estate Planning Summary
British expatriates who remain UK domiciled should set up a QNUPS especially if they are considering returning to the UK, as then they will not only get the UK IHT advantage, but the underlying income and capital gains will be exempt from UK tax.
British expats should consider QROPS pension transfers for their existing UK pensions (if retiring abroad), a SIPP for their existing pensions (if they are retiring back to the UK) as well as starting a QNUPS (for estate planning and higher rate tax payers) to protect your income, your family and your future if you have reached the annual UK contribution limit of £50,000 per year for 2013 (£40,000 for 2014).
A QROPS Specialist can help you find the cheapest QNUPS fees and most appropriate QNUPS jurisdiction to park your pension.
For more information, please send enquiries to: info@qropsspecialists.com
QNUPS article written by QROPS Specialists.
QNUPS Guide to Avoiding Inheritance Tax
by
Richard Malpass
https://plus.google.com/u/0/109576387463330539887