Pension Transfers Record
Pension transfers surged last year by nearly a fifth as record numbers of people transferred their pensions out of their original plans.
The majority of pension transfers are from employer contracts in the UK. The ability to shop around for annuities, auto-enrollment of pensions and ability for flexi-access has added to the numbers of pension transfers. The increase in partial defined benefit transfers, a trend which has seen some defined benefit schemes offer their members to take a part of their pension as a lump sum, has increased the volume of final salary scheme transfers.
The spike in the "transfer values" of final salary pension schemes recently has led many clients to look to transfer out of a pension plan that gives them a guaranteed income. This is not always a shrewd move as you lose all the benefits of a "gold plated" pension scheme, however, if you have a large pension pot, concerned about inheritance tax, transfers to a spouse or new partner and children, income tax arrangements, currency valuations eroding your pension and future UK pension rules changing, a transfer to a Recognised Overseas Pension Scheme (ROPS) may provide a more suitable goal planning outcome and gets your pension out of the UK tax net as long as you remain tax resident abroad.
Risks of Pension Transfers and Unregulated Investments
However, there are risks to pension transfers and the FCA in the UK has issued many warnings to companies who are providing unsuitable advice. The FCA have tried to combat the mis-selling by changing the law and now for final salary pension pots of over 30m GBP, a UK FCA regulated adviser needs to sign off on pension transfer(s). This doesn't get to the crux of the issue though. The main issue is allowing pensions, SIPPs and QROPS to buy unregulated investments such as farmland, biofuel, renewables, car park, student accommodation, property funds and many other investments which are high risk.
It is the structure of the SIPP and QROPS which needs to be changed to either disallow unregulated investment or provide more regulatory supervision over the management of such unregulated investments or clearer advice and disclaimers provided to IFA's to warn clients of the risks instead of always putting the blame at the door of advisers and clients.
You can read the FCA's warning on unregulated investments here.
Final Salary Pension Transfers and Inheritance Planning
The issue with final salary schemes, especially for those living abroad is the inheritance issue. Many expats who move abroad have new partners who would receive zero under a final salary scheme. Even spouses normally receive only 50% as income upon death of the final salary pension holder and children usually receive zero after death of the spouse.
The reason QROPS are so favourable for large pension pots is that new partners can receive 100% of that pension on death or receive 50% with the other 50% going to children or whatever percentage the client deems fit. Also, if you are living in a different country, being pegged to GBP means your annual income will fluctuate. GBP has lost 15% against the US Dollar over the last year and has also lost ground against many other currencies due to Brexit, which still hasn't been enacted yet. That means if you are in a country which is pegged to US Dollars, your annual pension income would have lost 15% in a year.
Also, pension transfers are both legal and protect in many circumstances from tax on death, even in some cases, when the recipient is terminally ill.
In fact, HMRC just lost a case recently surrounding pension transfers where a woman transferred some of her pension funds to stop her husband accessing them after a divorce. She died shortly after from a terminal illness, but this protected her pension funds for her children. This means that future pension transfers from schemes which have an IHT liability to one which has no IHT liability may not to be challenged even in the case where a partner is terminally ill, like in this case.
However, some legal experts are stressing that the "two year rule" is still in place, i.e. an IHT/death tax charge may still occur if someone transfers a pension and dies within two years of receiving the pension funds, despite the legal precedent just set.
Each client's personal circumstances are different and advisers must pay heed when filling in fact finds to gather all the details necessary to make a financial decision. Even then, circumstances change during a lifetime and mistakes can still be made.
New Pension Transfer Guidance from the FCA
I think the FCA are starting to acknowledge the unique perspective that an overseas financial adviser can bring to pension transfers. Pension transfers are a complex area and understanding QROPS means you need knowledge of both QROPS/ROPS/RNUKS history as well as all the Double Taxation Agreements with regards to each QROPS jurisdiction, inheritance tax issues, currency issues, personal circumstances, health and lifetime planning.
They are also realizing that a "critical yield "analysis is not enough for pension transfers. By pension transfers, we are talking about occupational or final salary pension schemes not moving from a SIPP or private pension scheme in the UK to a QROPS which is considered "pension switching".
The main points are that financial advisers will now have to point out the "expected returns" of any assets held, along with the risks and charges compared to the benefits that clients would be giving up under a DB scheme.
You can read HMRC's guidance on pension transfers here.
Pension Transfers Guidance Key Points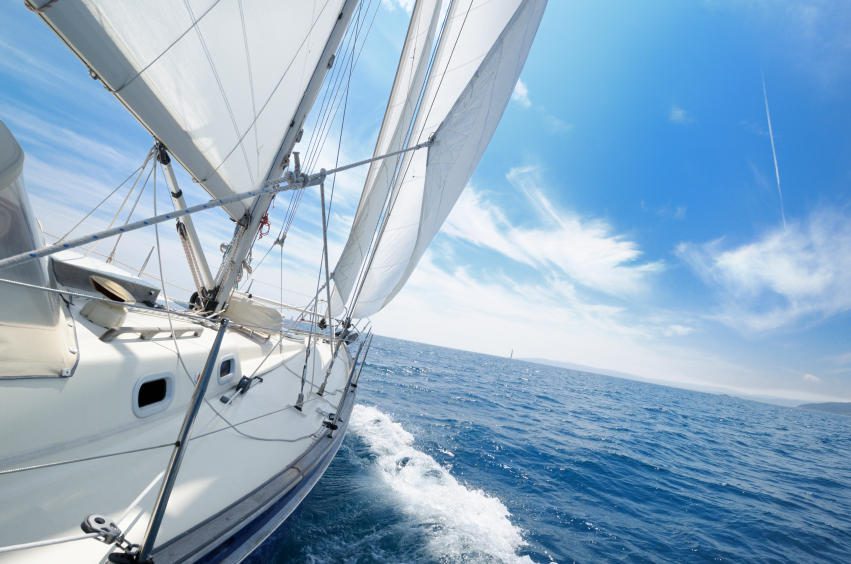 COBS 19.1.2R(1) rules require a comparison between the benefits likely to be paid under a DB scheme or other scheme with safeguarded benefits and the benefits afforded by a personal pension scheme, stakeholder scheme or other pension scheme with flexible benefits.
The comparison should explain the rates of return that would have to be achieved to replicate the benefits being given up and should be illustrated on rates of return which take into account the likely expected returns of the assets in which the client's funds will be invested. Unless the advice has taken into account the likely expected returns of the assets, as well as the associated risks and all costs and charges that will be borne by the client, it is unlikely that the advice will meet FCA's expectations.
Section 48
Section 48 of the Pension Schemes Act 2015 requires that trustees or scheme managers check that advice has been taken before allowing a transfer to proceed, where the proposed transfer involves a DB pension or other safeguarded benefits worth more than £30,000. The advice must be provided by a firm with the FCA permission to advise on pension transfers. FCA rules apply to advice provided by FCA authorised firms and, in particular, we expect the firm to consider the assets in which their client's funds will be invested as well as the specific receiving scheme.
Permission and Responsibility for the Advice
Only firms with FCA's permission to advise on pension transfers may advise on pension transfers. It is not acceptable for a firm without the permission to outsource the transfer analysis to a pension transfer specialist or to a firm with the permission, and claim to be advising on the pension transfer.
A firm without the permission may refer a client needing pension transfer advice to a firm with the permission. However, it is not acceptable for that second firm to claim to be advising on the pension transfer without taking into account the assets in which the client's funds will be invested as well as the specific receiving scheme. Where both firms may be responsible for different elements of advice given to the client, firms are expected to liaise for consistency.
For a firm with the permission, FCA rules permit an individual who is not a pension transfer specialist to advise on pension transfers. However, the firm must ensure that the advice is checked by a pension transfer specialist. The firm advising on the transfer remains responsible for the advice, including the advice checked by the pension transfer specialist, even where the pension transfer specialist is not employed by the firm.
Insistent Clients
An insistent client is a client who wishes to take a different course of action from the one you recommend and wants you to facilitate the transaction against your advice. Where clients are required to take advice (for example in relation to DB pensions and other safeguarded benefits) then some may decide to disregard that advice.
There are three key steps to take when advising an insistent client:
You must provide advice that is suitable for the individual client and this advice must be clear to the client. Advice on pension transfers should follow the normal advice process for pension transfers.
You should be clear with the client what the risks of the alternative course of action are.
You should be clear with the client that their actions are against your advice.
In fact, the FCA state that "if a firm proposes to advise a retail client not to proceed with a pension transfer, pension conversion or pension opt-out, it should give that advice in writing."
Advice on Pension Transfers to Overseas Schemes
We acknowledge that non-UK residents considering a pension transfer are likely to need to seek advice from both an overseas adviser for investment advice and a UK adviser for advice on the proposed transfer. In order to advise on the merits of the proposed transfer, the UK adviser should take into account the specific receiving scheme, including:
the likely expected returns of the assets in which their client's funds will be invested
the associated risks, and
all costs and charges that would be borne by their client
This means liaising with the overseas adviser where necessary
Suitability Report
When a firm prepares a suitability report it should include:
a summary of the advantages and disadvantages of its personal recommendation;
an analysis of the financial implications (if the recommendation is to opt-out); and
a summary of any other material information
Protection for Clients and Advisers from Pension Transfers Scams
For advisers, FCA writes bulletins to make sure the advice process and due diligence process is robust. This is to protect both clients and advisers.
HMRC has a specific division to deal with QROPS Scams. The UK FCA's intelligence and supervisory activities on pension scams co-ordinate with Project Bloom partners and other agencies to take action as necessary.
If you are a financial adviser and concerned about an unregulated investment that crosses your desk, you can report it to the FCA here.
Clients should seek advice from on overseas QROPS specialist as well as a UK FCA regulated adviser for final salary pension transfers.
Pension Transfers Surge 19% in 2016 and Hit Record £25bn
by
Richard Malpass
https://plus.google.com/u/0/109576387463330539887