QROPS Pension Transfers to NZ for British Expatriates and NZ Expats Who Worked in the UK
Many British expats are opting for pension transfers to NZ via a Qualifying Recognised Overseas Pension Scheme (QROPS) in New Zealand in order to take advantage of the tax breaks there. But, many don't know that New Zealanders who were born in NZ can also transfer their pensions back to NZ to avoid UK taxes. If you are born in NZ and have worked in the UK and built up a substantial private pension scheme, it is worth looking at transferring your pension to NZ in order to avoid UK taxes, particularly up to 45% tax upon death and UK income taxes.
Also, New Zealand QROPS also allow full flexi-access; you can access 100% of your pension pot from age 55
Important update: Foreign QROPS, e.g. Malta are now taxable for NZ residents. Click QROPS in New Zealand for current news. However, NZ QROPS attract zero tax on death or on retirement income after age 55.
The new HMRC QROPS rules for 2017/18  mean you can access your entire pension pot from age 55, but you must remain resident in New Zealand for five years after transfer or suffer a retrospective 25% exit tax on the entire pot.
Pension Transfers to NZ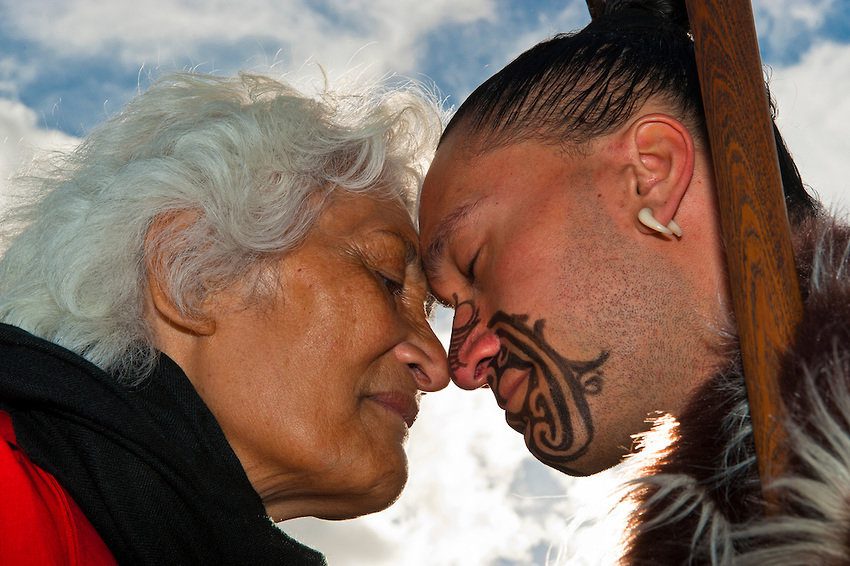 Why Move to NZ as a British Expat?
Transferring your pension to a QROPS New Zealand pension scheme is becoming more and more popular for British expats and people who used to work in the UK who live abroad. More than 25,000 Brits headed to NZ in 2006 and most New Zealanders are of European descent of which the majority are British.
What are the Benefits of a Pension Transfer to NZ
If you are considering moving to NZ, you can take advantage of the QROPS New Zealand pension transfer in order to avoid UK taxes: in particular, income tax; CGT; dividends tax, tax upon death and inheritance tax. You can access 100% of your pension pot as a lump sum, series of lump sums or a pension income once you reach age 55.
You can find out more about the latest NZ QROPS rules here.
Do I need to be a resident in NZ to take advantage of a QROPS New Zealand Scheme?
This will be the optimal solution. A pension transfer to NZ for residents of another country will attract a 25% exit tax.
If you are retiring in New Zealand for at least five years after a pension transfer to NZ, there is no tax on income, growth or death as long as you remain resident outside the UK.
If you are retiring elsewhere in the world, e.g. you want to retire to Thailand and move to a NZ QROPS, your pension would attract a 25% "exit tax" from HMRC.
Can I move into a QROPS New Zealand scheme if I already bought an annuity?
No. If you have an annuity or you have an occupational scheme and are taking benefits, you are 'in retirement' and usually would not be allowed a pension transfer to NZ, although it would be up to the discretion of the current trustees in the case of an occupational scheme.
Most types of private pension schemes are transferrable.
Will I pay taxes on my pension transfers to NZ?
Yes and no. NZ pension funds are taxed on income and CGT. The provisions are complicated and depend on the pension assets, but roughly one and a half percent per year tax is placed on the fund value. The NZ government expect to remove this tax charge later this year.
However, if you use our NZ QROPS, then you would avoid both UK and NZ taxation as the pension fund would pay these charges for you. Pension transfers to our NZ QROPS is PIE zero-rated.
Can I get a 100% lump sum from a pension transfer to NZ?
Following a transfer of UK pension rights to a QROPS, and the taking of benefits before the member has been non-UK resident for more than 5 complete tax years that benefit payment is reported to HMRC. If benefits are taken exceeding those permitted under UK rules, an unauthorised payment charge of 55% is levied. But after 10 complete tax years the requirement to report payments cease and the possibility of a penalty payment is extinguished.
This is true so long as the QROPS is not an "investment regulated" scheme. If the QROPS is "investment regulated" then payments from the scheme are reportable indefinitely. An unauthorised payment charge will then apply if investment is made into "taxable property" (most notably residential property), or if a transfer is made from the QROPS to a non-UK scheme which is not also a QROPS.
New Zealand law does not allow for members to direct fund investment, it only allows investment choice from a menu of options. Thus New Zealand QROPS are not "investment regulated".
If payment is made from a New Zealand QROPS when the member is not tax resident in the UK and has neither been UK resident in that UK tax year nor in any of the previous five tax years then it will not give rise to an unauthorised payment charge.'
In summation, under 2017/18 NZ QROPS rules, you can once again withdraw 100% of your pension pot tax-free in NZ. The fund will be discretionary managed and you cannot set up a portfolio bond with a wide range of investments like you could under a Malta, Gibraltar or Isle of Man QROPS. But,these other type of QROPS would attract both a 25% exit tax charge and a NZ tax charge anyway.
Can I move my residential property into a QROPS in NZ?
No, pension transfers in NZ cannot include residential property, but if you have an extensive property portfolio you can move it into a QNUPS or SSAS. Please contact us for options to avoid inheritance tax and capital gains tax on your worldwide assets.
Can I use Kiwi Saver Schemes for Pension Transfers to NZ?
NZ Kiwi Saver Schemes
The inland revenue has written to the GA in New Zealand confirming that Kiwisaver Schemes have met the requirements of QROPS regulations. However, we have a discretionary managed scheme which we believe will generate better returns. The benefit of our QROPS NZ fund over a KiwiSaver fund is that members can start to draw benefits at age 55 rather than having to wait to the age 65, or whatever age the government determines retirement age to be in the future under a KiwiSaver scheme.
QROPS Specialists for Pension Transfers to NZ
For transfers of pensions into QROPS New Zealand schemes, please contact us for a free pension transfer analysis.
Pension Transfers to NZ News Update
Click here for the latest QROPS NZ news concerning pension transfers to New Zealand.
For more info regarding low cost QROPS in NZ, please email us.
Pension Transfers to NZ for British Expats and Returning Kiwis
by
Richard Malpass
https://plus.google.com/u/0/109576387463330539887