The UK Pension Transfer Specialists
QROPS Specialists are the UK pension transfer specialists. We specialise in helping British expats and any nationality who holds a defined contribution or defined benefit pension scheme by transferring their pensions offshore if it is beneficial for the pension member. First, we must use a TVAS report to assure the pension member that they get the optimal outcome. In some cases, particularly if you have a "gold plated" pension scheme, the guaranteed of the scheme may outweigh transferring a UK pension abroad.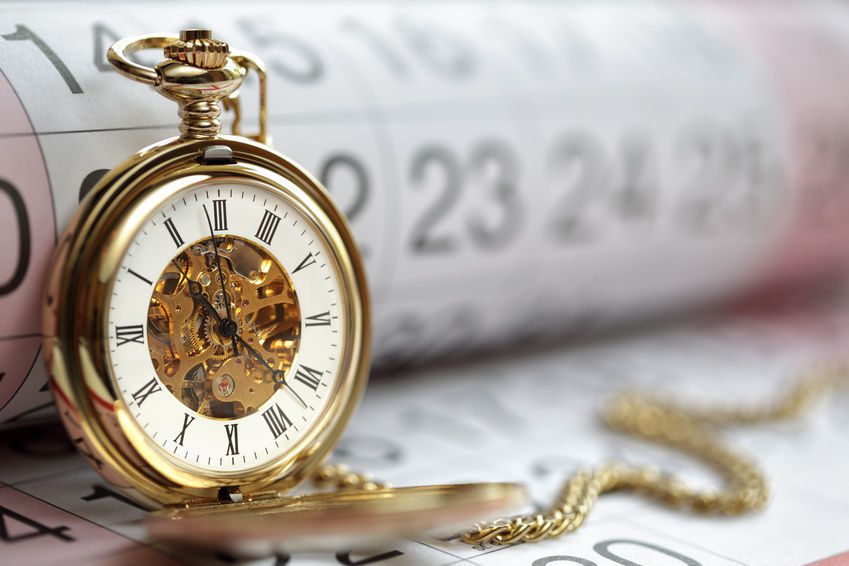 Pension Transfer Options
HMRC changed the rules surrounding UK pension schemes and since April 6, 2015, UK pension schemes allow full pension flexibility. This means you can drawdown as much of your pension whenever you want. However, you will pay UK income tax on it at the highest marginal rates. You can read the full HMRC white paper on pension flexibility here.
You can now transfer out of a UK final salary scheme or a defined benefit scheme to another scheme in the UK or abroad. For savers holding UK pensions and moving abroad, it is worth looking into Recognised Overseas Pension Schemes (ROPS, formerly QROPS) for tax optimisation and currency optimisation.
The pensions advisory service have a nice article on transferring your pension
Most UK pension schemes allow you to transfer your UK pension scheme to another pension scheme such as:
a new employer's workplace pension scheme in the UK
a personal pension scheme in the UK, e.g. Aviva, Friends Life
a Self Invested Personal Pension (SIPP) in the UK
a Small Self Administered Scheme (SSAS)
a stakeholder pension (SHP) scheme or
a Recognised Overseas Pension Scheme (ROPS, formerly known as QROPS)
For UK pension transfers, you should contact a UK FCA regulated financial adviser. We can put you in touch with an adviser if you don't have a UK adviser already.
Pension Transfer Specialists for UK Pension Transfers to QROPS / ROPS
QROPS Specialists help UK pension holders decide whether to move their UK pensions offshore to a QROPS or keep their pensions in the UK.
A Recognised Overseas Pension Scheme (ROPS), formerly known as a Qualifying Recognised Overseas Pension Scheme (QROPS) is an offshore pension scheme which still follows some UK rules with regards to how a pension is distributed, but is in an offshore tax environment. That may have benefits such as reducing your tax exposure on your pension, making sure your pension is in the same currency as the country you retire in as well as increasing your investment options for your pension.
Regulatory Requirements for Pension Transfer Advice
The FCA has strengthened the rules surrounding pension transfer advice which has made UK pension transfers safer from a member's perspective. Previously, there was no need for UK pension transfer advice for final salary pension transfers. It is now a requirement.
Pension transfer rules can be found below.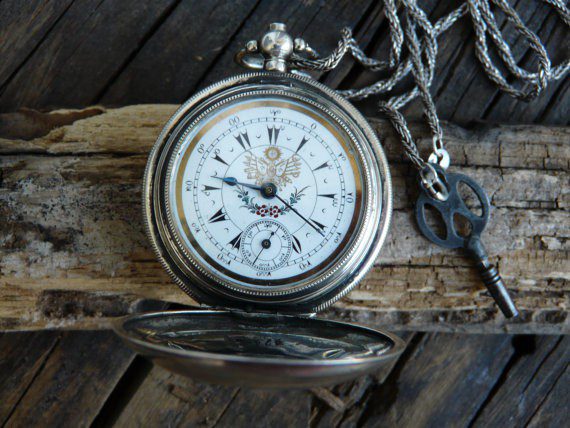 Final Salary Pension Transfers
Pension transfers from occupational pension schemes require UK FCA pension transfer specialist advice.
"If the value of your pension assets in a defined benefit scheme is more than £30,000, Government rules require your pension provider to ensure that you have taken regulated financial advice in the UK before allowing the transfer to proceed."
We can help provide TVAS reports as well as putting you in touch with a UK adviser to discuss your options.
A pension transfer from a defined benefit, also known as a final salary or occupational pension scheme means giving up your retirement benefits in the pension scheme in return for a cash value of your pension pot, which could then be invested in another pension scheme.
In most cases you are likely to be worse off if you transfer out of a defined benefit scheme, even if your employer gives you an incentive to leave. The cash value may be less than the value of the defined benefit payments to you and your eventual pension payments will depend on the performance of the new scheme which would normally be related to the performance of stock & bond markets, with the risk that a QROPS / ROPS does not deliver the returns that you expect.
However there are risks to staying in the UK as well: the main one being that your current employer will go bust and not be able to pay the pension promised. While the Pension Protection Fund may provide you with compensation in these circumstances, the benefits are likely to be less than you would have otherwise received.
You can read this article on pension deficits of UK final salary schemes and the risks of leaving as well as staying.
One of the benefits of transferring out of a final salary pension scheme now is that the pension pot transfer values are likely to be very high as the yield on UK gilts are near all time lows; UK gilts determine the "cash-in" value of your pension pot.
Defined Contribution Pension Transfers
Defined contribution pension transfers from personal pension plans such as Aviva and Providential are not considered "pension transfers", they are considered "pension switching", as you are moving from one defined contribution scheme to another. You can read more about the differences on the UK FCA site here
Defined Contribution Pension Transfers to QROPS / ROPS
There may be a number of benefits of moving a UK pension scheme overeas to a ROPS:
moving all your pension schemes under one umbrella
moving your pension out of the UK tax net as long as you are remain resident outside the UK
moving your pensions to the currency of the country you will take benefits in retirement
moving to a pension scheme that permits more flexible access
switching to a scheme that better suits your needs
moving to optimise your tax situation; you may be able to reduce taxation on your pension depending on your circumstances
moving to retain greater control and choice over the investments in your pension scheme
Risks of pension switching include:
if the new scheme has higher costs but does not offer more benefits than your existing scheme, the transfer may not be in your interest
you might lose valuable benefits offered by your current pension such as death benefits or a guaranteed annuity rate (GAR) option
some pensions apply a penalty when you transfer out, which can eat into any cost savings
it might also be possible, and more cost-effective, to transfer all your pensions into one of your existing pensions rather than a new one
if you change your mind about transferring, it is worth noting that although pension transfers usually offer a 30-day cancellation period, this does not mean your old pension scheme has to take your money back and it may refuse
some pension providers offer bonuses or reduced charges if you stay with them a long time. If you leave, you will miss out on these bonuses.
Pension Transfer Specialist Qualifications
In order to provide advice on pension transfers, you need to be a UK FCA regulated adviser and you also need to have taken the pension transfer exams. This whittles the list down to a handful of advisers in the UK. We can introduce clients to pension transfer specialist fca regulated advisers.
Financial advisory companies must obtain specific permission to transact pension transfers.
The old pension transfer qualification was G60, an pension transfer specialist exam which can no longer be taken. It has been replaced by pension transfer qualification AF3.
According to the FCA rulebook, a pension transfer specialist must have CF30 (customer function) and hold a qualification from:
• G60 or AF3 (CII)
• Pensions paper of Professional Investment Certificate (IFS)
• Fellow/Associate of Pensions Management Institute
• Fellow/Associate of Faculty of Actuaries
If you want to take the pension transfer specialist exam, follow this link.
The FSA heavily discourage direct offer or execution only pension transfers and if this is to take place, then the firm must make and retain indefinitely, a clear record that no advice was given.
A pension company which wants to compare a pension transfer to keeping a pension in a final salary scheme in the UK must:
1) compare the benefits which are likely to be paid under the defined benefits scheme with the benefits payable under the personal pension or stakeholder and give the client a copy of this comparison highlighting factors which support or do not support the firm's advice; and
2) give the client enough information to make an informed decision but also try to make sure that the client understands the comparison and the advice given.
The UK FCA has a very useful pensions switching template to help advisers enable their clients to make wise choices as whether to switch or not. A UK adviser can then make a "suitable" or "unsuitable" verdict on whether to transfer a pension or not.
For final salary pension schemes or defined benefit schemes, the requirements are more complex with a transfer value analysis report (TVAS) needed.
What is a TVAS?
A TVAS is a benefit/risk analysis report which helps clients understand whether to transfer their pension scheme or keep their pension pot where it is. A pension transfer specialist who is UK FCA qualified can prepare the report on a client's behalf.
Transfer Value Analysis (TVAS) is required on all transfers of safeguarded benefits (except GAR's, see below) to flexible benefits, including advice on transfers from defined benefit to occupational defined contribution schemes as well as transfers from final salary to personal pension and stakeholder schemes. TVAS is also required for pension conversions, including when a client seeks immediate access to their pension savings.
TVAS is not required on transfers from defined contribution schemes without safeguarded benefits or on switches between personal pensions without safeguards. TVAS is not required where immediate benefit crystallisation happens at the defined benefit schemes normal retirement age, but is required if benefit crystallisation happens before normal retirement date. In its recent policy statement, the FCA have advised that they will review whether a full review of the TVAS requirements is required. For details on TVAS reports, please see below.
Transfer Value Analysis (TVAS) reports are required on:
Transfers of safeguarded benefits (except GAR's) to flexible benefits
Transfers from DB to Occupational DC schemes
Transfers from DB to personal pension and stakeholder schemes
Pension conversions, including immediate vesting
DB to PP/SHP, even where it's for immediate crystallisation, before NRD.
Transfer Value Analysis (TVAS) is not required on:
GAR's to flexible benefits
Transfer of DC schemes without safeguarded benefits
Switches between personal pensions without safeguards
DB to PP/SHP for immediate benefit crystallisation at NRD
Please contact us to be put in touch with UK FCA regulated advisers for final salary pension scheme transfers. We are in touch with pension transfer specialists from around the world, including regulated advisers in Australia and the USA.
Pension Transfer Specialists | Find Out How to Transfer Your Pension
by
Richard Malpass
https://plus.google.com/u/0/109576387463330539887