OECD Agrees with QROPS Specialists – Pensioners Could End Up Broke
The Organisation for Economic Co-operation and Development has concurred with QROPS Specialists and has issued a statement that the new pension flexibility arrangements might be detrimental to pensioners' incomes.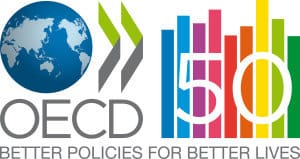 In the OECD executive summary, they state,
"Population ageing and the challenging economic environment characterized by low returns, low growth and low interest rates pose serious problems for pension systems affecting both pay as you go financed public pensions and funded pensions"
If you read between the lines, you can see that the government simply won't be able to pay out high pensions like they have paid in the past. They will have to cut public sector pension funds. Those with NHS pensions and local government pension schemes could be in the firing line.
The UK government has already blocked pension schemes from these schemes for expats moving abroad from April 6th next year. There is now expected to be a mad rush from NHS and other government pension schemes who are trying to transfer their pension schemes out of the UK tax net.
The OECD continues,
"Contributing more and for longer periods partially addresses the challenge that population ageing poses to pension schemes."
People are living longer and not necessarily healthier. This means you need more money in retirement to pay for medical expenses which are always increasing as well as money to cover nursing care home costs.
People quite simply are not saving enough. QROPS Specialists and OECD recognize that you need to save earlier and for longer periods, delaying retirement as long as possible.
They also dish out advice to pension companies and trustees to update their mortality tables on a regular basis and monitor funds more closely.
The OECD continues,
"Countries are accelerating the pace of pension reforms in order to stabilize both unsustainable government debt and public pension expenditures while addressing adequacy concerns in ageing societies".
Reading through the lines, they are saying that governments are giving these new pension freedoms to get you spending again to try to bring down government debt and might have to cut pension payments in the future.
OECD Pension Recommendations for Pension Changes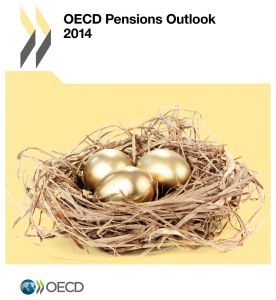 Ensuring people work longer
Not indexing pensions, i.e. freezing pension increases
Taxing pensions more
Increasing contributions to public sector pensions
Curbing pension administration costs, i.e. firing people and cutting corners
Increase mandatory contributions
Deferred annuities
Younger generations will have to rely on private pensions in retirement. OECD encourages automatic enrollment for the youth.
Finally, they give advice for the government to improve financial education and to simplify pensions.
Basically, OECD is saying that your pension is now going to grow slower, so you need to save more, work longer and defer your pension income.
Unfortunately, the UK government has done the exact opposite, encouraging pensioners to cash in now and spend now. This will get the economy going now, but could end up costing pensioners a reasonable income in retirement or put further strain on the welfare state.
How Much Do You Need to Retire?
The average pension income in 2014 is only £11,600 which will be a shock to many retirees. That is a 40% cut to the average workforce salary.
The Prudential did some research and found you need the full state pension plus a private pot of £121,000 at 65 to get a £15,800 annual pension to last you 20 years until you reach 85.
This assumes a 150% GAD drawdown and UK gilts yielding 2.5%. The yield is now much lower, so you would need an even bigger pot. If you are looking to buy an annuity to give you 16,000 GBP per year rather than drawdown, you would need roughly double that pension pot.
For expats, you need to save a lot more as many countries you do not receive the full index linked state pension, although the cost of living will be lower in many countries.
A QROPS helps you avoid all UK taxation whilst abroad and you can choose the currency you want your pension income to be paid in.
Our advice is to delay any lump sum payments and pension income as long as you can as well as start saving as soon as you can. Then investment returns, time and compound interest can do its work.
OECD: Pensioners May End Up Broke from New Pension Flexibility
by
Richard Malpass
https://plus.google.com/u/0/109576387463330539887