First New Zealand QROPS Launching for Expats Moving to Australia
Moving to Australia – Finally, a solution for expats who want to move their UK pensions to Australian Dollars…
The first New Zealand QROPS has launched for Australian residents. Whether you are an Australian returning from working in the UK or you are a British expat who is already resident in Australia or you are thinking of moving to Australia, you can now transfer your UK pension to a New Zealand QROPS and pay no tax on your lump sum payments from your pension whilst resident in Australia.
Update: Any UK pension transfers to New Zealand after March 9th, 2017 will face a 25% exit tax if you are resident in Australia. You would have to be resident in New Zealand first for five full years to avoid the exit tax. 
British, Irish and Dutch pensioners moving to Australia can all transfer their pensions to New Zealand and have their pension income paid tax-free into an Australian bank account at retirement.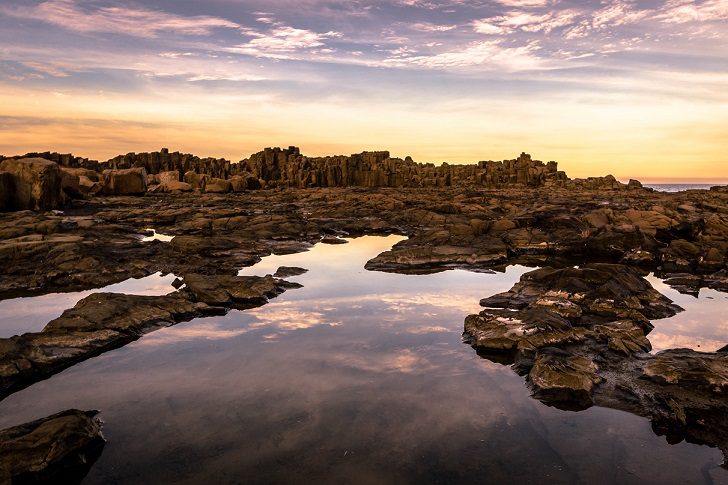 Australian Registered NZ Superannuation QROPS Vs Australian SMSF QROPS
Australian SMSF QROPS
Must be age 55 to transfer to an Australian SMSF
You cannot transfer to an Australian SMSF if you are over 74 or under 55 years of age
If you are 65 – 74, you need to be working 40 hours in any 30 day period in Australia to make pension contributions
From 1 July 2017, the annual Non-Concessional Contributions (NCC) cap will be $100,000 per year
Individuals under age 65 will be eligible to bring forward 3 years ($300,000) of NCCs
You can access your pension only at preservation age in Australia – currently age 57. There is potential tax on income received between preservation age and age 60 and there is tax on growth at a rate of 15% or 10% for Capital gains offset by franking credits
There is death on payments to non-financial dependents on the taxable portion of your pension at any age
You can invest in any currency as the investment choice is up to the member/trustee.
Withdrawals are typically in AUD, but some supers now pay out in GBP & USD as well.
Choice of investments under an Australian SMSF
You can read more about the Australian QROPS rules here
Australian Registered NZ Superannuation QROPS
No age restriction to transfer, no minimum age, no maximum age
You can transfer your entire UK pension in one go and the only restriction is the UK lifetime limit of 1m GBP
You can add contributions to your pension as long as they aren't from Australian sourced income
Can access your pension at age 55 and there is no tax on growth or death tax in Australia
Under the DTA NZ pension income is taxable in Australia.  What is not taxable is section 18(2) income which is lump sum payments. Under a NZ pension, you can take 100% of your pension in lump sum in part or in full from age 55, so essentially there is no tax on your pension in Australia as you would take it as a lump sum payment(s).
You can choose to invest in either GBP or Australian Dollars (this is very handy as the Pound is now at an all time low)
You can make a withdrawal in Australian dollars, pound sterling or NZ dollars
This is a managed investment scheme. Your money will be pooled with other investors' money and invested in various investments
You can choose between a GBP managed Fund or AUD managed Fund. The underlying managers are Black Rock, Vanguard, State Street mutual funds / ETFs
The NZ QROPS Solution for UK Pension Transfers for Residents in Australia
This is a unique solution for the market and the only New Zealand QROPS which is also Australian registered which explains why there haven't been any NZ QROPS before which have taken advantage of the Trans-Tasman retirement savings portability scheme for individuals. From the 1st of July 2013, individuals may transfer retirement savings between Australia and New Zealand after emigrating from one country to the other.
This HMRC registered NZ QROPS is the ultimate solution to the many British expats in Australia and Australians returning from working in the UK back to live in Australia. Previously, many Australian QROPS were removed from the market as they failed the "Pension Age Test" of HMRC's new ROPS regulations. As a quick fix, many Australian SMSF's are allowing UK pensioners to move their UK pension money into an Australian SMSF, but only if they are over 55 years of age.
Also, if they are over 74, they cannot transfer and must be in employment if they are between 65 to 74. This has left a very narrow window for people who want to transfer their UK pension to Australia.
On top of all this, there are also caps on the amount of UK pension that can be brought into Australia every year.
This pioneering New Zealand QROPS solves this issue and provides a practical solution to the Australian QROPS problem.
Key Points of the NZ QROPS for Residents in Australia
A NZ super fund with QROPS status and registered in Australia
The fund is Zero Rate PIE for tax purposes
There is zero tax on lump sums, no tax on growth and no tax on death on your pension as long as you remain tax resident in Australia
If you move to another country, you will just pay local income taxes in that country and will avoid any tax on death as long as you remain tax resident outside the UK
Your pension benefits are paid out tax-free from age 55 directly into your Australian bank account
You can invest either in AUD or GBP
A minimum balance of only $5,000 is required and also open to all ages (there is no minimum age nor maximum age)
Tax-free lump sum withdrawal of up to 30% is available at age 55; the rest is to provide you with an income for life
What Do I Need to Do in Order to Complete the Transfer?
You will need to contact a QROPS Specialist to prepare a Transfer Value Analysis Report (TVAS) which helps you to see the benefits of moving or whether your pension is better off under your current provider
A QROPS specialist will prepare all the paperwork on your behalf
You will need to ask for the Cash Equivalent Transfer Value (CETV) from your current pension provider and you will have to ask for the transfer out/discharge papers
Once all paperwork is completed and sent to your current UK provider, pension transfers to QROPS can take 3 – 6 months, so you need to move quickly if you want to transfer your pension before the next tax year in April, when the tax rules will all change again. Each year the rules have become more stringent and I expect there to be some issues for expats in the next budget
Why Hasn't This Solution Come to Market Before?
Half the answer is that Australia had a large QROPS market before the age test, so it was not worthwhile to launch a competing fund from New Zealand. The second part of the answer is that changes to the NZ regulations over the last 18 months has restricted innovation, until now.
A new law called the Financial Markets Conduct Act (FMCA) requires all NZ schemes to have professional trustees and improved regulation/oversight. At the same time, the NZ Financial Markets Authority issued a joint notice with Australia's ASIC about trans-tasman mutual recognition which allows NZ schemes to register investment offers in both countries.
Most firms have been focussed on making sure they abide by NZ FMCA rules and changes. Also, most NZ schemes are focused on the domestic market rather than the international market. That means the investment solutions include NZ investments, which would disqualify a NZ Superannuation scheme as a zero rate PIE.
The Tax Implications of This NZ Superannuation Scheme Which is Australian Registered
This absolutely ticks the boxes for Australia. Under the Trans Tasman agreement, an Australian resident is taxed in the same method as a New Zealand Resident. As withdrawals from a New Zealand Superannuation scheme are not taxed, an Australian Resident has no tax to pay on withdrawals. It comes under the double tax agreement and is specific for New Zealand Superannuation Schemes. (note, this is different to KiwiSaver).
Within the scheme, the client chooses which tax: 0%, 10.5%, 17.5% or 28%. As a non-resident, an Australian can choose 0%. As the fund is a Zero rate PIE, no tax on income or growth is earned within the fund and there is no tax on death as long as you don't move back to the UK and become tax resident there.
The tax situation is hugely complicated. We have had this checked by two NZ accountants and two Australian accountants. We have partnered with a top Australian accountancy firm, who is available to provide specific tax advice to clients if required, although obviously a charge applies.
Perth, Sydney and Melbourne are the top destinations for Brits who are moving to Australia.
A total of 1.2 million UK citizens live in Australia. Since Brexit, the amount of applications to Australia has doubled.
Moving to Sydney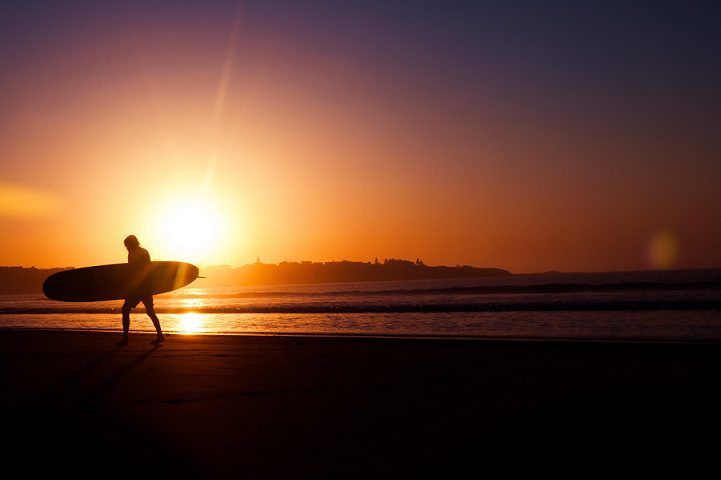 Syndey is the top destination for British expats in Australia. Why are so many British expats moving to Sydney? I lived in Australia for a couple of years and here are a few reasons why… jobs, there are plenty of them. Everybody who moved there got jobs within a week or two if they wanted one.
The Sydney harbour and opera house is a beautiful area for food and drinks. You have the Rocks, George Street, Darling Harbour, Coogee Beach, Bondi Beach, Manly Beach and Double Bay. You can get from the city to the beach with a short bus ride.
World class restaurants and rolling surf are in abundance. The Australian Dollar is also strong now if you want to go travelling, but apartments & housing are now expensive with the average house fetching AUD 1 million. You can meet expats online if you are moving to Sydney here.
Moving to Melbourne
For expats moving to Melbourne, you get a cooler climate than in Sydney and Perth. This city has a more European feel to it than Sydney. Minimum wages are quite high which makes up for the expensive accommodation. Wueen's Victoria market is well worth the visit. You can see more of the best markets to visit in Melbourne here. You can meet expats moving to Melbourne here.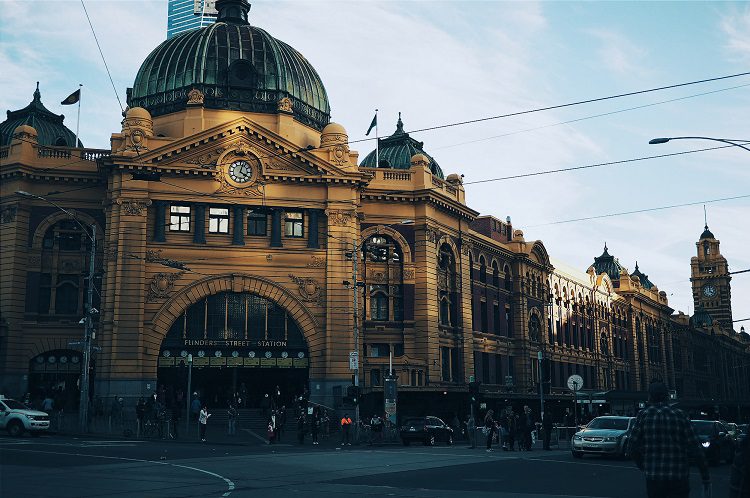 Moving to Perth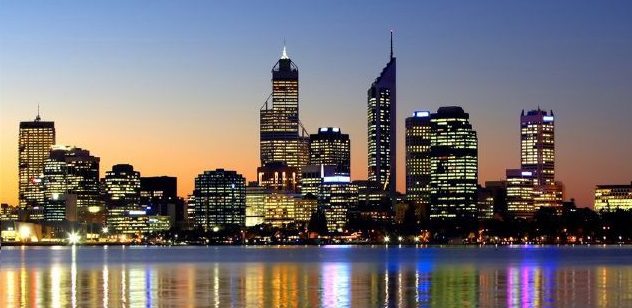 According to Movehub.com, Perth is the number one destination for British expatriates moving to Australia. Perth, which is situated on the west coast of Australia, has white sand beaches, a world-class zoo and an aquarium. Most expats moving to Perth work in mining, agricultural, public administration or services roles.
You can meet expats moving to Perth here.
Moving to Australia as a British Pensioner
British/Irish and Dutch pensioners moving to Australia can all transfer their pensions offshore.
Australia offers retirement visas for pensioners aged 55 or older. As long as you have no dependants except your partner/spouse, are self-supported and are able to make "a significant long-term financial investment in Australia", you can apply for a retirement visa in Australia.
You must have assets of at least 750,000 AUD (470,000 GBP) if moving to the cities or 500,000 AUD (312,000 GBP) for those moving to regional Australia. You must also have access to a minimum net annual income of 65,000 AUD (40,000 GBP per year) which can be in the form of pension income.
Click here to find out more about a retirement visa in Australia.
But, it isn't all plain sailing if you are considering moving to Australia: five million of Australia's 7.7 million full-time workers put in more than 40 hours a week, prompting a think tank called the Australia Institute to designate 18 November as "Go Home on Time" day. And there has been a new phrase termed "boomerang poms" for all the returning Brits who can't hack living in Australia. Many miss family. Some complain of the TV, although nowadays, you can watch British TV through the internet, often for free.
If you are thinking of moving to Australia, please get in touch with us to see what your options are for moving your pension pot to Australia. We can also help with money transfers to Australia.
Pioneering New Zealand QROPS Launching for Expats Moving to Australia
by
Richard Malpass
https://plus.google.com/u/0/109576387463330539887