Making Aliyah | UK Olim | Avoid All UK Taxes Whilst Abroad
Making Aliyah can be a complicated process and whilst adjusting to living in Israel, take advantage of transferring your UK pension to a QROPS (Qualifying Recognized Overseas Pension Scheme) to avoid UK income taxes of up to 45% and avoid the tax on death in the UK after 75 years of age. You can transfer a pension to a Recognised Overseas Pension Scheme (ROPS) in Malta, still get full flexible income drawdown similar to UK rules and pay zero tax in Israel for the first ten years you are resident.
UK olim making Aliyah can benefit from a UK pension transfers overseas to reduce their tax bills on their existing UK pensions. British olim emigrating to Israel should look into the possibility of a pension transfer to a QROPS.
Who is eligible for a QROPS if Resident in Israel?
A QROPS pension transfer is allowed for anyone and from any nationality who has worked and built up a private pension or company pension from a UK company. The UK state pension cannot be transferred.
For those taking Aliyah who have a UK pension scheme or those who have pension schemes in the UK and are already residing in Israel, there are significant advantages to transferring those schemes to a qualifying recognized overseas pension scheme (QROPS). We recommend Malta as it allows freedom of investments, currency choice and you can take flexible drawdown. You can read more about the options for a QROPS Israel here.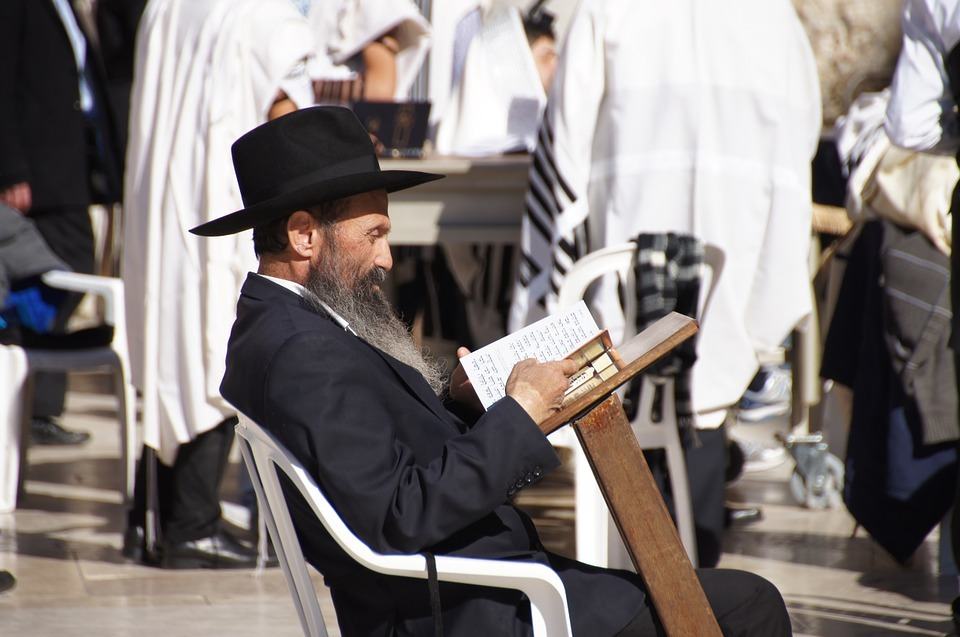 Tax on a UK Pension for Residents in Israel
HMRC deducts UK tax at source unless an oleh recipient provides confirmation from the Israel Tax Authority that the pension is subject to Israeli tax. There has been talk of a draft new UK-Israel tax treaty that would resolve this, but unfortunately that has been stalled by Middle East politics. This looks unlikely to be resolved.
We have heard the new Double Taxation Treaty between the UK and Israel, which has been discussed for the last few years has now been scrapped.The UK will not ratify the treaty until it has defined Israel's borders. Considering the definition of Israel's borders is an ongoing discussion, it is unlikely a new tax treaty will be agreed on at any time in the near future. Thus the UK-Israel DTA has become a political issue. However, you can transfer your pension out of the UK to a country with more favourable tax agreements with Israel such as Malta, HK or New Zealand.
Due to the lack of a UK-Israel DTA, your UK pension would be taxed in the UK at source at up to 45% on any income you receive and up to 45% on death after 75. Thus, we suggest a pension transfer to a Malta ROPS if you intend on making Aliyah and moving to Israel.
A Malta QROPS / ROPS would avoid income tax on any retirement benefits you take during the first ten years of Aliyah. Thus, it would be possible, due to flexible drawdown in Malta to take your whole pension within ten years and pay zero tax in Israel and zero tax in the UK.
There is no inheritance tax in Israel, but that doesn't get you off the hook. Any UK pensions would be taxed on death of up to 45%. Also, UK IHT is based on "domicile" (i.e. were you were born), not on "residence", which means that you could be still caught in UK IHT even as a resident in Israel. You would need to break ties with assets in the UK. UK IHT is 40% above the threshhold allowed which is currently 325,000 GBP. So, if your house in the UK is worth more than this and you have no spouse, you could be due 40% tax on death.
We can help you structure your wealth and assets to avoid these taxes on death. If you have mutual funds, offshore investment portfolios and assets worth over 325,000, I encourage you to read this article on avoiding inheritance tax.
Benefits of a Pension Transfer to a QROPS in Malta Whilst Making Aliyah
Lifetime benefits of a QROPS in Malta for Olim:
– Avoid up to 45% UK death tax charge after age 75 and avoid UK income taxes of up to 45% whilst tax resident abroad
– Avoid Israeli personal income taxes on your pension pot during the first 10 years of Israeli residence
– Receive up to 25% as a cash lump sum payment tax-free within the 10-year tax holiday period
– Pass the entire pension pot on to your loved one upon death and choose the beneficiaries as well as the percentages allocated to them
– Choose the currency of your pension
– Freedom of choice of investment
– Flexible drawdown allowed; access your entire pension pot from age 55
Making Aliyah Israel | What is a QROPS Pension Transfer and Why Consider it?
Changes to pension rules on 'A' Day 2006 allowed the freedom of movement of pensions offshore to mitigate UK income tax. Until recently, by taking advantage of the UK/Israeli double tax treaty (DTA), the Olim could receive pension income without the deduction of tax in the UK and by declaring the income in Israel, could benefit from lower tax rates there.
Due to the change in the Israeli law which allowed for a 10-year tax holiday, subject to certain conditions being fulfilled, any foreign pension income would be regarded as tax-exempt in Israel.
Following this exemption in Israel for pension income, the UK government may now refuse to allow the UK pension income to be paid gross and will deduct tax at source at the highest marginal rates of income tax of between 20% and 45%.
Making Aliyah Israel | Why Transfer to a QROPS?
By taking advantage of the QROPS and transferring a UK pension scheme to a jurisdiction where there is no withholding tax in Malta, retirement benefits can be received free from both UK and Israeli taxes; in the case of Israeli tax, for the first 10 years of Israeli residency. Additionally, the scheme death charge of up to 45% applicable to a UK Pension Schemes would no longer apply as long as you remain tax resident outside the UK.
The new QROPS / ROPS rules mean reporting requirements of a 10 year period instead of a 5 year period. This is filled on your behalf by the QROPS trustees though.
Through a QROPS you can take advantage of a pension which will be passed on to your family tax-free upon death, a reduction in your income tax exposure, as well as an increase in your investment & currency freedom to give you the widest range of options.
For more info and free advice, please contact us today.
Making Aliyah | UK Olim | Avoid Taxes in the UK and Israel
by
Richard Malpass
https://plus.google.com/u/0/109576387463330539887