The latest ideas from the Inland Revenue include being able to take your pension with you no matter what job you move to and the simplification of packs sent to retirees to better explain their income options through a "pension passport" document.
Pension Pot Follows Member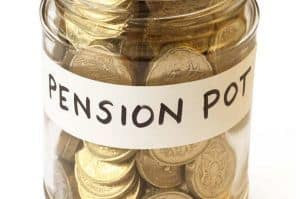 The idea of a pension pot following a member is a great idea from HMRC and one that has long been used by offshore advisers and companies such as Generali, Friends Provident International and Royal London 360. A "job for life" is long gone and with increased labour market flexibility in modern life, the need has arisen to protect Brits and make sure they have adequate pension provisions in retirement.
The idea of "pension pot follows member" means that your pension pot will follow you around for life as you change employers.
Currently, as employees move between jobs, their pensions get stuck at their old employers. This can be troubling as employees forget their pensions or as the pensions are so small they forget about them.
Most employees change jobs 11 times during their working lives and many pensions get left behind. The new changes should also reduce the costs of providing pensions for administrators and lead to less confusion.
We often come across cases where the pension provider and the IFA attached have been changed several times, often with the client having little knowledge of the changes.
The new system will protect British workers in retirement. Workers who have built up small pension funds by saving into employer-supported pension schemes can now have their pensions moved automatically when they change jobs. This is great news, as they can collate all their pensions into one easily manageable place.
Then, if Brits move abroad in the future, these pots can be moved offshore to avoid the death tax in the UK after 75. With 1 in 10 Brits now living ashore, these new pension pot rules are welcomed.
These new changes make sense in the modern job market and should help young people to keep track of their pension pots much better as they move around.
What is a Pension Passport?
The "pension passport" is being created to replace the 20 page "wake up" packs which were being sent out by the government to let pensioners be aware of the new pension flexibilities as well as the ability to be able to shop around for annuities.
This is all in light of the new OECD report which advised governments to simplify pension information which is given out to pensioners.
The Financial Conduct Authority (FCA) have confirmed this "pension passport" document which is aimed at helping pensioners shop around for the best deal at retirement, were still under consideration.
The idea is to provide a simple statement of the value of an investor's pension pot value and act as a trigger to get them think about the shopping around process BEFORE they retire.
The new pension flexibilities allow many new options. There is no need to buy an annuity nowadays and with interest rates so low, often electing for pension drawdown can give you a higher pension. Many pensioners elect for a mix of both.
For pensioners who are considering retiring overseas such as in France or Spain, there are more options again. In
which case, it makes sense to speak to a QROPS specialist and ask for a free pension analysis.
Latest Pension News – Pension Pot Follows Member and Pension "Passport"
by
Richard Malpass
https://plus.google.com/u/0/109576387463330539887