Last Chance to Transfer Your NHS Pension Benefits Offshore
Are you working for the NHS, but want to retire abroad? It is now last chance saloon for transferring your pension benefits from your NHS scheme offshore. If you are a British Indian doctor or foreign NHS worker who has built up a pension in the UK, this is your last chance to transfer your NHS pension scheme abroad.
"11% of all NHS staff and 26% of all NHS doctors are non-British. Many may want to retire abroad outside the UK and want to transfer their pensions offshore with them and in the process get their pensions out of the UK tax system."
This means if you want to retire abroad in India, Pakistan, Nigeria, Africa, Dubai, Europe or anywhere else in the world, this is your last chance. From April 6th, the NHS will no longer accept transfers out of the NHS pension scheme.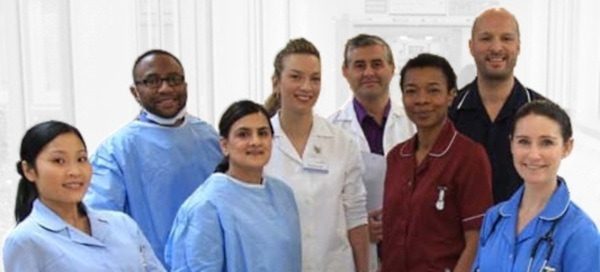 "Transfers out of the NHS pension scheme means no more UK tax. No more UK income tax and no tax on death in most cases. You can also choose the currency of your pension scheme along with many other benefits."

If you are still paying NHS pension contributions and you intend to live and retire in the UK, there is no point in transferring your pension abroad as it would still be taxed in the UK.
However, if you have worked for the NHS for a number of years and built up a large pension, you may want to consider moving your pension abroad where it can grow tax-free and avoid UK income taxes. There would also be no tax on death and you get to choose who your pension goes to on death, whether that be your spouse, partner, children, another family member or charity.
Where are NHS Doctors from? Which Country Are NHS Doctors from?
63.2% of NHS doctors are from the UK
11% of NHS doctors are from Europe, but outside the UK
25.8% of NHS doctors are from elsewhere in the world
What Country Are NHS Doctors From? – Infographic
| country of PMQ | No. of doctors | % |
| --- | --- | --- |
| United Kingdom | 169,006 | 63.3% |
| India | 24,995 | 9.4% |
| Pakistan | 9,826 | 3.7% |
| South Africa | 5,256 | 2.0% |
| Nigeria | 4,206 | 1.6% |
| Ireland | 4,046 | 1.5% |
| Italy | 3,565 | 1.3% |
| Greece | 3,444 | 1.3% |
| Egypt | 3,344 | 1.3% |
| Germany | 3,234 | 1.2% |
| Sri Lanka | 2,430 | 0.9% |
| Iraq | 2,389 | 0.9% |
| Romania | 2,322 | 0.9% |
| Poland | 2,090 | 0.8% |
| Australia | 1,973 | 0.7% |
| Spain | 1,749 | 0.7% |
| Sudan | 1,660 | 0.6% |
| Hungary | 1,499 | 0.6% |
| Czech Republic | 1,237 | 0.5% |
| Bulgaria | 972 | 0.4% |
| Total | 249,243 | 93.6% |
How Much Do I Get When I Retire from the NHS?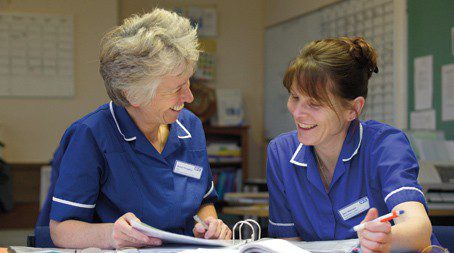 When you retire from the NHS Pension Scheme (Amended 1 April 2008), NHS employees will get a pension and tax-free lump sum.
Your annual pension will be 1/80th of the best of your last three years pensionable pay for each year of membership to the NHS pension scheme.
Part years of membership will also count towards your pension; this will usually be paid for the rest of your life.
Your lump sum is usually three times your yearly pension, but married men with membership before 25/3/72 may get a smaller lump sum.
Here is a pension calculator for the NHS, if you need to figure out the pension you have built up.
What are the Taxes on My NHS Pension in the UK?
You would pay UK income taxes of between 20% and 45% depending on your income tax bracket at retirement,
What is the Tax on Death of My NHS Pension?
Your spouse normally receives a Life Assurance Lump Sum and a Surviving Partner Pension. The amount depends on how long you have worked for the NHS. More details here.
If you are single, your Life Assurance Lump Sum may be liable for Inheritance Tax at 40%.
Also, if you are a bank nurse or freelance GP locum and only work 9-5 Mon – Weds, you are NOT covered for 'death in membership benefits' if you die on a Thursday.
What are the Taxes on My NHS Pension If I Move it Abroad?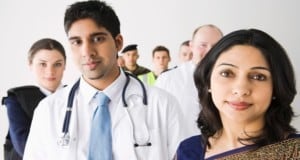 If you transfer out your NHS pension and move your pension abroad, you avoid any tax on death in the UK.
You also avoid UK income taxes. In fact, as long as you remain retired offshore, you won't pay any UK taxes on your pension.
Usually, if you move to an HMRC approved Qualifying Recognized Overseas Pension Scheme in Malta of Gibraltar, you will pay no tax on death.
Your income tax would then depend on the Double Taxation Treaty between the country you retire in and the UK. But, often the income tax can drop to as low as 2.5% or even 0% in some cases.
Reasons to Transfer Your NHS Pension Abroad?
In the UK, the NHS match your contributions when paying your pension, so unless you are moving abroad in the next few years, it would make little sense to transfer out. However, if you have worked in the NHS and want to retire abroad, there can be many benefits in transferring your NHS pension abroad:
You get a higher cash lump sum tax-free
You can choose the currency of your pension
You can choose what your pension invests in
100% of your pension pot is passed onto whomever you choose upon death
If you are single, the NHS lump sum attracts a tax on death. If you transfer out, you avoid this tax
How Much is My NHS Pension Worth?
This will obviously depend on your position in the NHS.
Doctors who have worked for 6 years might have a 100,000 GBP pension pot from the NHS.
A doctor who has worked for 10 years might have a 145,000 GBP pension pot from the NHS.
How Long Do I Have to Transfer Out of the NHS Pension Scheme in the UK?

HMRC have banned transfers out of the NHS scheme from 6th April 2015. It is important to note that due to the changes, NHS pension scheme will cease transferring out.
All the cases that are currently in the pipeline and are awaiting funds or yet to complete the paperwork in full need will need to be completed before 5th April 2015 or NHS will cancel the transfer request.
The transfer payment must be received by NHS Pensions no later than 5 April 2015 which means the forms have to be in within the next week or two.
For example NHS have confirmed that they will cease all transfers from 5th April 2015.
NHS Transfers to DC Schemes
Below is the link to their website for the new rules affecting the transfer to DC scheme.
Changes to the NHS Pension Scheme from April 1st, 2015
Transferring Out of NHS Pension Scheme Before April 5th, 2015
Transferring out pension guide.
The Cash Equivalent Transfer Values (CETV's) are still showing future guaranteed dates which are after 5th April 2015, but please note these forms are system generated and it does not mean the NHS will honour them.
This is the last two weeks to transfer your pension, please contact us ASAP if you wish to transfer your pension out of the NHS.
Last Chance for Transferring Your NHS Pension Benefits Offshore
by
Richard Malpass
https://plus.google.com/u/0/109576387463330539887