Swiss Pensions in the Firing Line Over Swiss Immigration Policy
Update: The End of Swiss QROPS – Swiss QROPS are now closed for business for different reasons: for failing the "Pension Age Test" that the new ROPS set. However, there are still solutions if you want to transfer your UK pension to a QROPS and retire in Switzerland.
The Swiss may find themselves completely isolated from Europe and unable to transfer out their pensions to other EU countries. Any British expats who are moving to Switzerland and not sure if they are going to retire there should think very carefully about where they want to move their pension(s) to.
Although, it must be noted that:
"Anyone who transfers into a Swiss QROPS and leaves Switzerland can cash out their pension at 58, as long as they have been offshore for five years, but will pay a small amount of Swiss tax on it (less than 13%)."
So, maybe calling for the end of Swiss QROPS is a tad dramatic, but there may be better options for transferring your pension if you are working in Switzerland and retiring elsewhere in Europe. Click the link to learn more about UK pension transfers to Switzerland.
So, what is the problem? Why might this be the end of Swiss pensions moving freely around the EU and EU pensions moving to Switzerland?
It all comes from Switzerland's stance on immigration. The right wing, The Swiss People's Party (SVP), like other counterparts around Europe have stoked the fears of local Swiss about immigrants coming to Switzerland and claiming free benefits through what they call "welfare tourism".
The Swiss voted to reintroduce immigration curbs in February by the slimmest of margins. The anti-immigration law returns strict quotas on migration from the European Union despite existing trade and labour agreements with Brussels.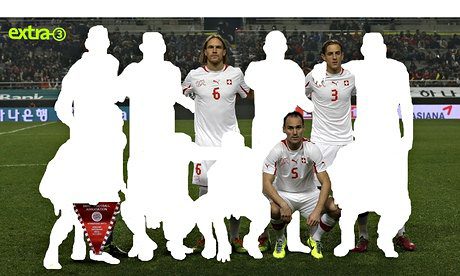 The End for Swiss QROPS
EU officials are seeking punitive and retaliatory measures against the Swiss which could include restricting pension transfers. Many business owners in Switzerland are not too pleased at the restrictions which will be placed on their movements in Europe.
Most immigrants who come to Switzerland already have employment contracts before they arrive. It is most likely the media who have blown this out of proportion and played into the hand of the right wing party. But, it could be counter-productive for the Swiss pensioners who have voted for the new stringent immigration policy.
The Swiss initiative "Against mass immigration" may result in the freedom of movement of Swiss within the EU being revoked which would mean they would have to obtain visas to enter another country. Logically, this could extend to freedom of movement of capital (e.g. pensions) as well.
You can see this from "The Portability of Pensions Rights within the EU" below:
"The Community shall have as its task, by establishing a common market and progressively approximating the economic policies of Member States, to promote throughout the Community a harmonious development of economic activities, a continuous and balanced expansion, an increase in stability, and accelerated raising of the standard of living and closer relations between the States belonging to it.
…the activities of the Community shall include…
(c) the abolition, as between Member States, of obstacles to freedom of movement for persons,
services and capital"
…and here is a quote from a member of the European Parliament:
For us, EU-Swiss relations come as a package," said Hannes Swoboda. "If Switzerland suspends immigration from the EU, it will not be able to count on all the economic and trade benefits it is currently enjoying. We will not allow … cherry-picking."
Why should the Swiss people care about the immigration curbs?
Immigrants from the EU and European Economic Area countries contributed 22% to the first pillar [pension contributions] in 2012.
The first pillar of state pensions, which is intended to cover basic living expenses profits from immigrant workers from the European Union. The stem of immigrant workers means a gap in pension contributions. This could mean less pension income being paid out in retirement as the pot will shrink.
So, those that voted for tighter immigration controls could lead to lower pension incomes for themselves. Be careful what you wish for…
By 2030, 24.2% of people living in Switzerland will be older than 65; that is double the amount of retirees than 1970. To compound this issue, the number of Swiss of working age will have declined by 10%.
The new laws will not only prevent many from moving to Switzerland, but the people who live there may decide just to contribute to their pension pots in their own country rather than leaving it stuck in Switzerland.
The Effect of the New Immigration Policy on QROPS in Switzerland
This means if you are working in Switzerland as a British expatriate, you may prefer to transfer your pension to Malta (which has Double Taxation Agreements 60+ countries) or leave your pension in the UK if you are still contributing rather than risk leaving it stuck in Switzerland.
Click here to read more on transferring a UK pension to Switzerland.
Transferring a Pension from Switzerland to another country
Upon leaving Switzerland, citizens of many countries can claim back their pension accumulated contributions (old-age pension AHV and occupational retirement pension BVG), either in the form of a one-off capital payment or via regular retirement payments.
The relevant forms are available on the AHV website. For an occupational pension scheme, please ask your employer how to collect the accumulated capital.
You can read more on your pension rights when leaving Switzerland here.
If you are permanently leaving Switzerland, you can cash out your pension from your Pensionskasse. You must fill out a leaving form such as this one from Swiss Re Zurich.
"You can request a cash payment if you leave Switzerland. You must be 58 years or older. "
If you are leaving Switzerland or you have left already, a confirmation letter from the local authorities will be considered as proof in order to claim benefits.
Your leaving benefits will be subject to withholding taxes if you are already living in another country when the money is paid out or if there exists some uncertainty as to whether you are still resident in Switzerland.
If your benefits are to be paid out in cash, your spouse will need to declare his or her agreement by signing your leaving form. Your spouse's signature must be certified by a notary public or, he or she must identify himself or herself by means of an official identity document and, sign the form in the presence of an employee of the Swiss Pension Fund.
The leaving benefits will not include buy-ins to the Pension Fund made less than three years prior to your departure from the company.
If you do not wish a cash payment, you can maintain your pension coverage by transferring your leaving benefits to:
a restricted-access vested benefits account at a bank (UBS vested benefit account or an institute of your choice)
a vested benefits policy with a life insurance company
the National Substitute Pension Plan
Click here to read more about the benefits of moving a UK pension to a Swiss QROPS.
Is this the End for Swiss QROPS?
by
Richard Malpass
https://plus.google.com/u/0/109576387463330539887