Pension Transfers for Dutch Residents
The Netherlands has one of the highest income tax rates in the world at 52%. But, with some smart planning, you can reduce or eliminate Dutch taxes altogether on most of your assets.
Pension transfers for Dutch residents are now becoming more popular. You can transfer any pillar 2, UK pension or acceptable offshore pension into certain offshore pension trusts to reduce Dutch taxation.
Whilst many offshore schemes such as pension schemes in Bermuda offer no taxation on income or growth, you can still be caught out paying Dutch income taxes as a Dutch resident. However, there are certain offshore jurisdictions with suitable Double Taxation Agreements which means your pension may be able to be paid out at retirement tax-free.
For those who are already offshore and have built up substantial wealth who are considering heading back to the Netherlands to live at some point later in life, you may want to think about setting up an offshore trust to avoid the high taxation on savings, investment and income that Dutch residents have to pay.
Avoid Dutch Income Tax of Up to 52%
If you live in Holland, you can get taxed at up to 52% on your pension income or any other income you receive worldwide. That compares to zero tax in many places in the Caribbean and the Middle East.
If you are resident in Holland, you will have to pay Dutch tax on your worldwide income, savings and investments.
If you are Dutch and resident elsewhere in Europe or somewhere else, you just pay taxes on Dutch derived income, i.e. money that is sourced from within Holland.
For individuals who qualify as resident taxpayer, in particular the tax treaties (formally described as conventions for the avoidance of double taxation) and, if no tax treaties applies, the Dutch Unilateral Rules for the Avoidance of Double taxation (in Dutch: "Eenzijdige Regeling ter voorkoming van dubbele belasting") can be used.
How to Use the Dutch Tax Treaties to Your Advantage
The Netherlands has written tax treaties with more than 90 countries worldwide.
Here is a list of the Dutch tax treaties currently in force from the Dutch tax authority at belastingdienst.nl.
Unfortunately, you need to read each individual Double Taxation Agreement to see where you would be taxed. Sometimes the tax is shared, sometimes the taxing rights go to Holland or the taxing right goes to the other country.
Moving a Dutch Pension or UK Pension to an Offshore Trust
For Dutch residents, you can move a pillar 2 pension, a UK pension or an offshore pension into an offshore ROPS (Recognised Overseas Pension Scheme) oR EURBS (European Retirement Benefit Scheme) such as a Malta Retirement Benefits Scheme for tax efficiency. In many cases, you can eliminate or reduce taxation.
Some jurisdictions are better than others and most give the taxing rights to the Netherlands, so you are still on the hook for taxes on a pension.
Malta, Hong Kong, the Isle of Man and Gibraltar are all options for moving your pension offshore for tax reduction.
But, if you get it wrong, you could end up paying tax in the Netherlands or worse, paying tax twice.
We have a solution where there is zero tax on growth and no tax in Holland.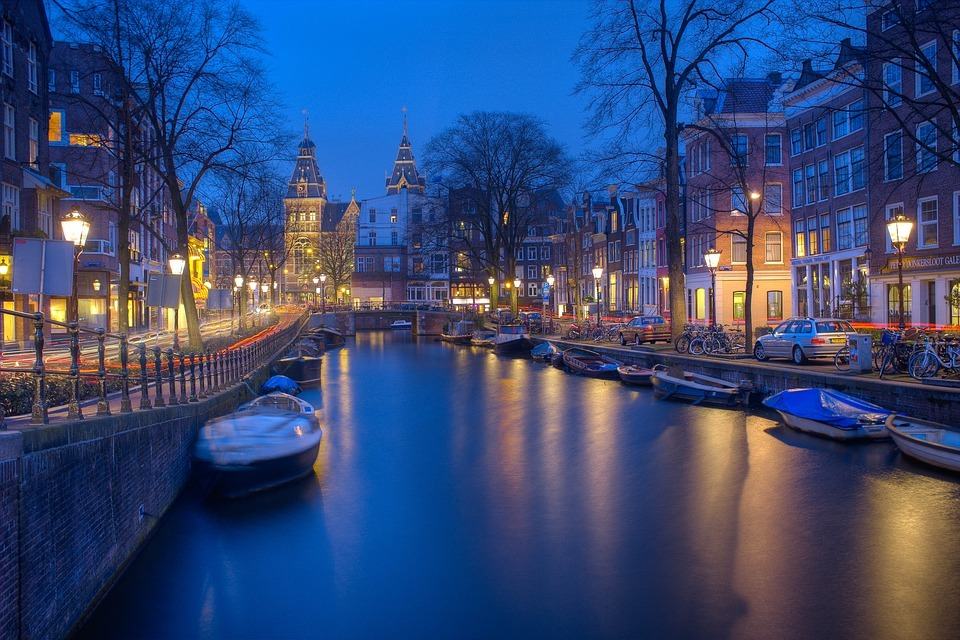 Example Cases
(1) Transfer a Bermuda pension a Hong Kong pension trust to avoid Dutch income taxes.
Client had a Bermuda pension scheme with Shell (SOPCF) and wanted to transfer his pension offshore as he would have to pay up to 52% income tax in the Netherlands.
Why transfer out of a Bermuda pension scheme into a Hong Kong pension trust? If the client had left his pension in Bermuda, there is no income tax on the retirement benefits, so why transfer out?
Whilst there is no tax in Bermuda, the client is retiring in the Netherlands and as a Dutch resident, he has to pay taxes on his worldwide savings, investment, income and even foreign pension schemes.
However, Hong Kong has a Double Taxation Agreement with Holland and under article 17, the taxation rights are handed over to Hong Kong. Hong Kong does not tax monies which are derived from outside Hong Kong, so the client now has a tax-free pension income with no tax on growth or death.
Furthermore, the client can choose where to invest their money and in which currency.
However, you would likely have to enact the transfer before becoming a Dutch resident to avoid a taxable event.
(2) Transfer a UK pension to a Hong Kong QROPS to avoid Dutch income taxes.
Client had a final salary scheme with an oil & gas pension scheme, but he would have been taxed on income at up to 52% in Holland. Client was also deemed tax resident in both the UK and the Netherlands.
Similar to above, a UK pension scheme can be transferred to a Hong Kong QROPS or ROPS (qualifying recognized overseas pension scheme) to avoid UK taxation. Once outside the UK tax net, the client can draw benefits after 55 without any UK taxation or HK taxation as long as the client remains tax resident outside the UK. Furthermore, as the pension is in Hong Kong under an occupational retirement scheme, it is not taxed in Holland thanks to the Double Taxation Agreement (DTA) in place.
Due to the DTA in HK, which has treaties with both the UK and the Netherlands, the taxation rights are given to Hong Kong, the client wasn't taxed.
(3) Transfer a Pillar 2 Pension to Malta for tax efficiency
Client had a Dutch Pillar 2 pension, but was going to retire in Portugal.
The transfer to a Malta retirement scheme got the pension out of the Dutch tax net. The client then didn't have to pay the 52% income tax at retirement age and could access his pension at 55. What's more, he could access a 30% tax-free lump sum at 55 and when the new flexible income rules come out later in 2016, the client can access 100% of his pension.
Thanks to the Portuguese non-habitual residency, the client can also draw the whole lot tax-free in the first 10 years.
Transferring a Pension Scheme Out of Bermuda for a Dutch Expat
You need to check with a Bermuda pension scheme as to whether you can transfer out or not. You won't be able to transfer out of the national pension scheme in Bermuda, but some private and final salary pension schemes may allow a transfer out to an offshore pension trust such as a HK pension trust or a Malta Retirement Benefits Scheme if you are later moving back to Holland.
List of Schemes which Can Be Transferred Out
B F & M Life Insurance – http://www.bfm.bm
BF&M Insurance Building, 112 Pitts Bay Road, Pembroke, HM08, Bermuda
Bermuda Life Insurance Company Limited (Argus Pensions) – http://www.argus.bm
The Argus Building, 14 Wesley Street, Hamilton, HM 11, Bermuda
Bermuda Investment Advisory Services – http://www.bias.bm
Wessex House, 1st Floor, 45 Reid Street, Hamilton, HM12, Bermuda
Colonial Pension Services – http://www.colonial.bm
Jardine House, 33-35 Reid Street Hamilton, HM12, Bermuda
Cooper Young & Associates
P.O. Box HM 12, Hamilton HM AX, Bermuda New Venture House, 3rd Floor 3 Mill Creek Road, Pembroke HM 05, Bermuda
Freisenbruch-Meyer Insurance Services
75 Front Street, Hamilton, HM12, Bermuda
Shell Overseas Contributory Pension Fund (SOPF) – http://www.pensions.shell.co.uk/socpf.html
SBM Offshore Pension Scheme – http://www.sbmoffshore.com
There will of course be many more not listed here. Please ask us about pension transfers offshore for Dutch residents.
Please contact us if you need help transferring a pension offshore or want more information concerning Dutch taxation.
How to Avoid Dutch Income Tax of Up to 52% on Your Pension
by
Richard Malpass
https://plus.google.com/u/0/109576387463330539887