QROPS Become ROPS
HMRC have dropped the 'Qualifying' from the Recognised Overseas Pension Scheme (ROPS) without explanation. Plastered all over HMRC's new QROPS list, or should we say ROPS list, is the noticeable absence of the 'Q' from QROPS. QROPS have been around since April 6th, 2006.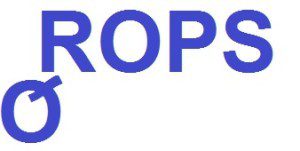 What is a ROPS?
A ROPS is a QROPS. HMRC have now dropped the 'Qualifying' from their pension guides. Quite why, we don't know.
We think they should also drop the 'R' for recognised and just end up with an OPS, an Overseas Pension Scheme. Since they don't seem to be bothered now if it is qualifying, who cares if it is recognised?
Another of HMRC's abrupt U-turns on a name it came up with itself. Maybe they want to differentiate between the new ROPS and QROPS of the past. Maybe they are trying to give QROPS a fresh start. Perhaps it will become clear in the next few months, but knowing HMRC, I doubt it.
Here is the latest list of Recognised Overseas Pension Schemes (ROPS).
It looks like perhaps this is a legal issue.
On HMRC's ROPS list, HMRC state,
"HM Revenue and Customs (HMRC) can't guarantee these are ROPS or that any transfers to them will be free of UK tax."
HMRC are completely wiping their hands clean, putting the onus on advisers and investors.
Why bother having a QROPS list at all then?
HMRC continues,
"HMRC will usually pursue any UK tax charges (and interest for late payment) arising from transfers to overseas entities that do not meet the ROPS requirements even when they appear on this list. This includes where taxpayers are overseas. HMRC will also charge penalties in appropriate cases. Tax relief is given on pensions to encourage saving to provide benefits in later life. Accessing benefits (directly or indirectly) before age 55 will result in a liability to UK tax charges in all but the most exceptional circumstances. You should seek suitable professional advice including from a regulated financial adviser."
By exceptional cases, I am guessing they mean terminal illness or disability.
So, the Malta QROPS at age 50 is dead in the water. You can no longer access a Maltese QROPS until you reach age 55. We have known this for a while now.
Past cases have shown it is difficult for HMRC to impose these penalties and charges. HMRC lost a court case to a Singapore QROPS before.
The QROPS world seems to be a lot more clear nowadays though, although from a tax perspective, perhaps more difficult for investors and advisers to grasp.
The default QROPS is now likely Gibraltar which imposes a flat rate 2.5% income tax at source. Advisers who are unsure should seek technical advice.
Malta QROPS tend to be a more appropriate fit for British expats retiring in Europe, the USA, Canada and can also be suitable for British expats retiring in Australia in many circumstances.
There is nothing in the document that we haven't known for a while now apart from the mysterious dropping of the 'Q' which will pay havoc with pension companies' budgets having to reproduce and reprint literature for no apparent reason except the whim of HMRC.
A ROPS will continue to provide British expats with protection from taxes on death and often reduces income taxes as well whilst increasing the amount of investment options for your pension.
Seek guidance from a QROPS specialist and an international tax attorney for accurate advice.
HMRC Renames QROPS to ROPS
by
Richard Malpass
https://plus.google.com/u/0/109576387463330539887