At Least Two Companies are Now Allowing Full Pension Flexibility in Malta
At least two companies are now allowing full pension flexibility in Malta. Please email us for details. Two trustees have altered their schemes to allow this full pension flexibility. However, the two schemes have amended their pension schemes to allow the same Pension Commencement Lump Sum (PCLS) as the UK. They have lowered the amount you can take as a cash-free pension lump sum from 30% to 25%.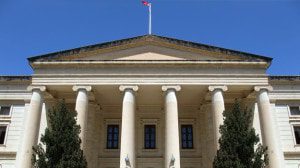 However, this does not mean you can just transfer your pension offshore to Malta and cash it in. For a start, you need to be at least 55. Then, when you take benefits there may be tax of up to 35% and also exit charges from encashing your pension early. However, in certain cases, this tax may be reduced where income tax is lower in your country of residence and that country has a Double Taxation Agreement in force with Malta.
An example would be Portugal. They have zero taxes for the first ten years you move to Portugal as a non-resident and the DTA with Malta gives the taxing rights to Portugal. So, you could draw your pension income with no tax deducted for that period of time and also protect your pension pot from any tax on death or IHT.
New Malta Full Flexibility Pension Rules
New legislation has been put into force in Malta (the Retirement Pensions Act), Chapter 514 of the Laws of Malta, that will allow pension members to receive the same freedom and flexibility as most UK Defined Contribution (DC) Schemes and UK SIPP's
Flexible access may be taken in the form of lump sums over and above the Annuity level, and could be anything up to the value of the member's fund. The flexible access payment is taxable in Malta as if it were a pension payment and will be relieved from tax where a tax treaty exists giving taxing rights to the member's country of residence.
If the Flexible Withdrawal gives rise to a closure of the account, then there is a termination fee too.
The Pension Commencement Lump Sum has been reduced to 25%, now the new flexible withdrawal rules in Malta are confirmed
Maltese QROPS will no longer allow benefits to be paid from age 50. You must be 55 years of age to access your retirement fund
There will continue to be no tax on death at source in Malta and no tax in the UK as long as the member remains a resident abroad, outside the UK
There is a withholding tax of up to 35% on any pension benefits taken above the PCLS, where no effective Double Taxation Agreement exists between where a member retires and Malta
There is a termination fee, if you try to cash-in your pension early. Most pension transfers to a QROPS in Malta must be invested for at least 5 years to avoid any exit fees or termination fees
You can still choose the beneficiaries of your pension scheme, e.g. 50% to partner, 25% to child 1, 25% to child 2
Can I Cash in My Pension in Malta with a Transfer to a QROPS?
HMRC have been trying to put pensioners off transferring to a QROPS for years, but did a U-turn on their advice, now allowing pensioners in the UK to cash in their pensions, but members who leave their pension pots in the UK will pay their highest marginal tax rates on any benefits they draw above the PCLS. So, there could be a tax of up to 45% on any income they take, plus a tax on death paid at the highest marginal rate of the receiving beneficiary.
If you move a pension to Malta as a British expat resident abroad, you can take full pension flexibility as long as you are over 55 years of age.
However, if you try to "cash it in" during the first five years, there will be an exit fee, a termination fee, plus if a Double Taxation Agreement doesn't exist, you will pay up to 35% tax in Malta.
Click here for a full list of countries with Double Taxation Relief with Malta.
Our advice is to take less of your pension. Your pension pot is supposed to give you an income for life. With nursing care becoming more expensive and with health insurance costing tens of thousands of Dollars in many countries for over 70 year olds, you should be taking less of your pension in retirement age unless you have a terminal illness.
After age 65, many expats can live to the average age of 87. This will only increase over time as healthcare gets better.
If you are taking a pension income at 55, it may need to last for 35 years, which means you should really only be taking about 4% per year as an income.
Please contact us for more info.
Full Pension Flexibility in Malta - QROPS Malta
by
Richard Malpass
https://plus.google.com/u/0/109576387463330539887