Do You Know the Deficit of Your Final Salary Pension Scheme
Is your final salary scheme safe? Do you have any idea of the deficit your current final salary scheme is running?
In an article in the Daily Mail today, Neil Woodford, one of the UK's most respected hedge fund managers has blown the whistle on the trillion pound black hole in UK pension funds. It is something I have written extensively about in previous articles.
It has been the canary in the coal mine for quite a while, but Brexit and the BHS scandal has brought the pension deficit story back to the media spotlight again, however the issues with defined benefit schemes have been brewing for some time.
The Telegraph also chimed in with the headline, "Why Britain's pension crisis will wreck your investments".
The slow death of "gold plated pensions" continues…
Final salary schemes were initially a good idea, however when they were set up, actuaries used current life expectancy tables rather than guessing future life expectancy. As medicines have improved and people live longer, whilst fewer people are joining final salary pension schemes, deficits have been building in the UK's largest pension funds. Some pension schemes have deficits bigger than the market capitalisation of the companies which hold them. That is not a sustainable recipe.
Whilst fewer people are joining DB schemes and people are living longer, the last thing you need is for the value of pension fund assets to fall and that is exactly what is happening now.
UK Gilts, which are government issued bonds, now yield less than they ever have: 10-year gilts, which are the benchmark for most pension funds, pay just 0.5 per cent.
It has pushed the combined deficit of UK schemes to 1 trillion pounds!
For expats, who want to move out of a UK final salary pension scheme, there are options available. You can transfer your final salary pensions scheme offshore out of the UK pension system. You would lose any guarantees that are offered by your UK final salary scheme and you lose the protection of the Pension Protection Fund, but you can transfer your UK pension out of the UK tax net, often avoid all taxes on death and sometimes reduce the amount of income tax you pay on your pension. It isn't a one size fits all solution, but if you are worried about your final salary scheme being solvent in the future, it is an option to consider.
Furthermore, these lower gilt yields lead to higher valuations for pension pot transfer values for members. So, if you are thinking of moving abroad and want to transfer your final salary scheme abroad, valuation of your pension pot may be quite high now, meaning a larger pension pot to transfer.
In fact, many pension schemes are taking action by offering their members cash sums to transfer away.
This should only be considered by expats who want more control over their investments, are prepared to lose the guarantees offered by a UK final salary scheme and subject their pension to market movements. Many pensioners may be able to access more of their pension at lower tax rates depending on where you are tax resident at retirement.
Check out this useful article on where to retire to pay no income tax.
Click here to speak to an adviser and get a free pension transfer analysis.
Which UK Pension Funds Have the Largest Pension Deficits?
Neil Woodford thought the pension deficit problem was such a burden that he sold shares in BT and BAE over a period of three months this year. He also sold out of Royal Mail in January.
The FT reported that that UK company pension deficits rose £89bn in a month during July this year. Whilst the BBC stated that, FTSE 100 firms' pension deficit soars according to pensions expert LCP. LCP, in its annual report on the pensions market, said that by the end of July, the deficit was an estimated £46bn, as against £25bn a year earlier. And in July, the pension deficit had widened further to £63bn.
Tata Steel just rescued the British Steel pension fund from entering the pension protection fund, but for whole long?
How bad is the pension deficit problem in the UK?
"About 84 per cent of pension funds are in deficit, according to the PPF"
Which UK Pension Funds are in Deficit?
There are 4,995 pension schemes in deficit. You can see the full state of the damage in this report.
This looks like a who's who of employers in the UK. These companies all paid more to their pension schemes than they paid in dividends to shareholders.
BHS Retirement Fund
Royal Mail Pension Scheme
British Steel Pension Scheme
British Telecom Pension Scheme
BAE Systems Pension Scheme
Babcock Pension Scheme
International Airlines Group Pension Scheme
ITV Pension Scheme
Lloyds Banking Group Pension Scheme
Royal Bank of Scotland Pension Scheme
Serco Pension Scheme
International Airlines Group's accounting liabilities were over five times the size of its market capitalisation. British Airways also has a pension scheme bigger than its market cap.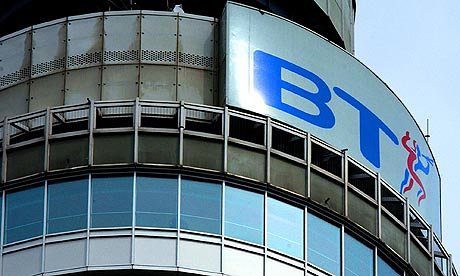 Other groups with large pension deficits include:
Anglo American Pension Scheme
AstraZeneca Pension Scheme
Barclays Pension Scheme
British American Tobacco Pension Scheme
Compass Group Pension Scheme
CRH Pension Scheme
Diageo Pension Scheme
G4S Pension Scheme
GKN Pension Scheme
GlaxoSmithKline Pension Scheme
Imperial Tobacco Pension Scheme
Johnson Mathey Pension Scheme
Legal & General Pension Scheme
National Grid Pension Scheme
Rio Tinto Pension Scheme
Royal Bank of Scotland
Royal Dutch Shell Pension Scheme
Tesco Pension Scheme
Unilever Pension Scheme
Vodafone Pension Scheme
Whitbread Pension Scheme
WPP Pension Scheme
You can see a report from 2012 with a full list of FTSE100 pension company deficit's here.
What Does the Pension Protection Fund Offer in Way of Compensation?
How much pension would you be guaranteed if your final salary pension scheme had to be bailed out by the PPF?
The Pension Protection Fund will generally pay compensation at the 90 per cent level. This is subject to a cap which is currently equal to £32,761.07 at age 65, after the 90 per cent has been applied. Increases in future payments for members may not be as much as they would have been under their pension schemes.
In other words, if your pension scheme failed, your pension income would be paid out, but you would lose 10%.
Final Salary Pension Scheme Closures
The list is vast, but these companies have all recently closed or announced they are closing their final salary schemes to new members: Sainsbury's, Kingfisher, Intercontinental Hotels, Severn Trent, HSBC, BG Group and Resolution. Over half the FTSE100 final salary pension schemes are now closed to new accruals.
If you want to speak to an expert and ask for a free pension transfer analysis, please click here.
Is Your Final Salary Scheme Safe?
by
Richard Malpass
https://plus.google.com/u/0/109576387463330539887