Race to Move UK Pensions Abroad to Beat 10% Expat Tax in Portugal
UK pension transfers to QROPS could face up to 10% expat tax in Portugal under new changes the Portuguese government is considering for its Non-Habitual Residency Programme for expats and retirees moving to Portugal.
Those that are already resident in Portugal under the current NHR scheme and those that move before Jan 1st, 2018 don't need to worry, they are locked under current rules of zero tax on your foreign pension income. You can read more about UK pension transfers to Portugal here.
UK pension transfers to QROPS for expats living in Portugal could face a flat rate tax on the full amount of up to 10% after 2018. British expats who want to be "grandfathered in" under the current rules face zero tax on their QROPS for the first 10 years that they are resident in Portugal under the Non-Habitual Resident rules for expats.
At first, this seems like a race for retirees to move to Portugal before next January to lock in current rules. However, on the positive side, the Portuguese government still want to attract expats and the NHR regime will be set to continue in the near future.
The Portuguese financial newspaper, Jornal de Negócios, reported on Friday that the government is looking at making changes to its Non-Habitual Residency (NHR) programme, which was set up to attract wealthy retirees who want to spend their retirement enjoying the sun, sea, sand and Portuguese lifestyle.
Portugal has become a more desired retirement destination recently, even with celebrities such as Madonna moving to Portugal.  Michael Fassbender and Monica Bellucci have also bought properties in Lisbon in the past year.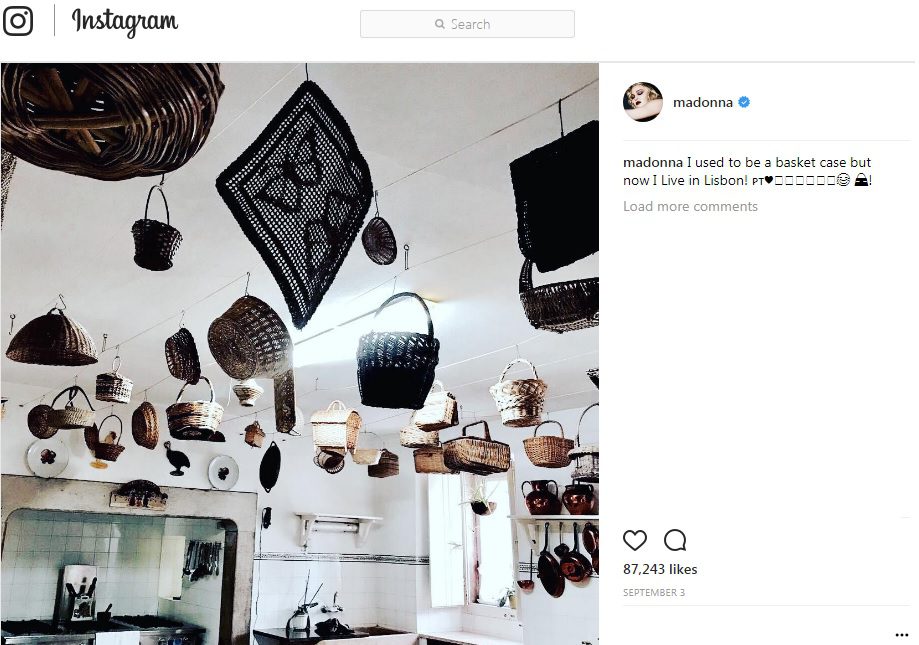 Expat Tax in Portugal from Jan, 1st, 2018
We work in conjunction with the law firm, Edge International Partners to help expats moving to Portugal. Geoffrey Graham, a senior partner at the firm has confirmed that the Portuguese authorities are planning to introduce a flat rate tax of 5% or 10% on foreign pension income for new Non-Habitual Residents (NHRs).
"According to the article, this change would not apply to NHRs registered before the law enters into force on, it is suggested, 1 January 2018."
But, if you have registered as NHR already or register before 1st Jan 2018, you will avoid any new expat taxes on a foreign pension in Portugal. That means zero tax on a Malta QROPS for UK pensioners moving to Portugal as long as they do it before January 2018. A transfer to a QROPS can take up to 3 months, so time is running out to lock-in under the current rules.
So, the race is on for wealthy British expats who want to move to Portugal and pay zero tax on their pensions. A move now would also grandfather in any decisions surrounding Brexit, such as health issues. David Davis says negotiators have agreed to maintain reciprocal healthcare for British and EU retirees affected by Brexit. British pensioners who have retired to Portugal and other EU countries will continue to have their healthcare paid for by the NHS post-Brexit, after a deal in principle was agreed by negotiators in Brussels.
However, if you move to Portugal after 2018 and after Brexit, you will have to pay for your own health insurance AND pay up to 10% flat rate tax on your entire pension pot, so if you are moving to Portugal, I would say that now is the best time to do it if you want to reduce the expat tax in Portugal you want to pay.
Portugal has been named Europe's best destination for expatriates to live in 2017 and the world's best for "quality of life", according to a survey published by expat social network, InterNations, on Wednesday.
In its overall global rating for "Best Expatriate Destination", it rose from No.28 in 2016 to No. 5, making it the fastest rising expat destination in the ratings.
Portugal, which boasts sandy beaches, golf courses, historic castles and some of the lowest prices in Western Europe, was hard-hit by an economic and debt crisis after the Global Financial Crisis, but has been on a steady recovery since and is going through a tourism boom.
The Non-Habitual Residency (NHR) programme was introduced in Portugal in 2009 and is now one of the most successful tax residency programmes worldwide. It is the only way to pay zero expat tax in Portugal as an NHR here.
As the EU is looking to standardise taxation across Europe, this move comes as no surprise and will extend the life of the NHR programme as expat tax in Portugal continues to come under attack.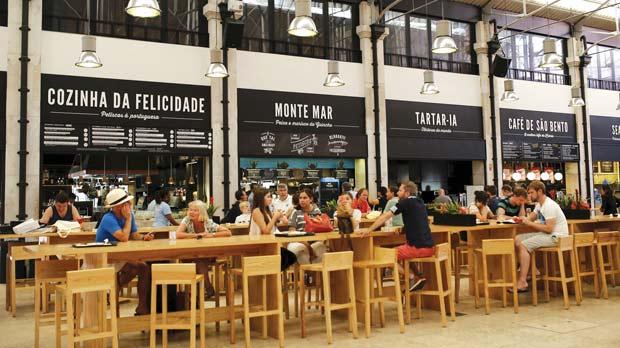 Non-Habitual Residency (NHR) Benefits
Expat tax in Portugal can be reduced by applying for Non-Habitual Residency, which can be received with a week. Please contact us for a speedy application.
Benefits for NHR applicants include:
No minimum investment required;
Pension income, drawn down as a lump sum or as a periodic payment can be paid out tax-free in Portugal irrespective of source (before Jan 1st, 2018 as discussed above)
Dividends, interest and royalties can be paid tax-free in Portugal, subject to withholding tax, if applicable, provided that the source is from a white list country;
Salary from a High-Value Activity is subject to a flat rate of tax of only 20%;
NHR Approval is received within only 5 to 7 days; and,
NHR Status is available for a period of 10 years
NHR applicants only need to become tax resident in Portugal and also need to have been non-tax resident in Portugal for the five years before that date.
Brits who are thinking of moving to Portugal and want to lock in their health insurance rights and pay zero tax on their pension income for the first ten years they live in Portugal should consider speaking to a QROPS specialist as soon as possible if they want to beat the deadline of Jan 1st, 2018.
Tax on Non-British Expats in Portugal
Expat tax in Portugal is increasingly coming under pressure. Part of the reason Portugal is introducing the 10% tax on expats is due to pressure from the European Union. The EU is constantly moving toward a consolidated fiscal policy across the region and to stamp out low tax and zero tax zones.
Following pressure from the Finnish government and public opinion in the Scandinavian country, Helsinki has announced a deal which will allow it to come after expat pensioners, who are residing in Portugal, for income tax payments from which they were previously exempt.
However, a statement from the Finnish Finance Ministry indicates that there will be a three-year transitional period before the revised bilateral agreement comes into full effect.
The special regime for pensioners allows an exemption of a foreign occupational pension so long as its beneficiary qualifies for a special tax regime for non-habitual residents.
Other EU states have also expressed their aversion to the current legislation, with the Netherlands and France reportedly also starting to exert pressure on Portugal to revise rules governing tax benefits for expat pensioners residing here.
The Netherlands has been particularly vociferous in its criticism of the regime, reportedly arguing that the rule has effectively transformed Portugal into a tax haven within the EU's borders.
As you can see, these generous offers of zero tax aren't going to last forever with government pressure increasing every year.
Portugal Income Tax Rates 2017/18
Expat tax in Portugal on foreign pension income is zero only if you apply for Non-Habitual Residency and you apply before Jan 1st, 2018. Expat tax in Portugal on foreign pension income will likely be a flat rate of up to 10% after 2018. If you are NHR, your income tax in Portugal on other income is usually set at a flat rate of 20%.
If you do not apply for Non-Habitual Residency in Portugal or you are already resident in Portugal and haven't applied for NHR, the income tax rates below will apply. For those already tax resident in Portugal, you cannot apply for NHR unless you move out of the country again first. This is a complex area and you should contact us and we can put you in touch with a lawyer who may be able to help.
Portuguese tax rates on income earnings are rated on a sliding scale similar to the UK and other EU countries, where the more income you earn the more tax you are liable to pay. However, a number of expenses and allowances can be deducted from your Portuguese income tax liability.
Below are Portugal's income tax rates in 2017.

| | | |
| --- | --- | --- |
| Income | Income Tax Rate | Deductible Amount |
| Up to 7,035 | 14.5% | 0 |
| EUR 7,035–20,100 | 28.5% | EUR 984.90 |
| EUR 20,100–40,200 | 37.0% | EUR 2,693.40 |
| EUR 40,200–80,000 | 45.0% | EUR 5,909.40 |
| EUR 80,000+ | 48.0% | EUR 8,309.40 |
UK Pension Transfer Race to Beat New Expat Tax in Portugal in 2018
by
Richard Malpass
https://plus.google.com/u/0/109576387463330539887