Buy to Let Pension – 68% of Pensioners to Cash in 100% of their Pension Pot
Under new pension freedoms as of April 1st, 2015, pensioners are seriously considering cashing in their pension pots to buy property. We have fielded several calls from pensioners who are deciding to go down the same route. Many expats in particular are considering cashing in their entire live savings in order to buy property in the UK or abroad. We explain how taxes, fees and costs can quite quickly destroy your best laid pension plans.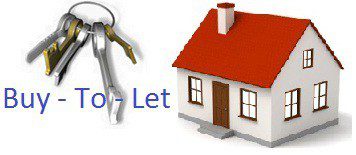 "We will show how cashing in your pension to purchase a buy-to-let property will cost nearly 40% of your pension pot to be wiped out"
According to government figures, the number of households renting privately increased from around 2 million in 2000 to 3.6 million in 2010-11. This could explode under the new pension regulations and push up an already extended property bubble making houses out of reach to young people. The effect of all the house improvement shows in the UK along with people cashing in their pensions could lead to 5m or more houses being rented out.
But, is this the best place to put pension monies?
In fact 68% or nearly two thirds of all pensioners are thinking about buying a house, apartment or villa with their hard earned pension from their UK SIPP according to UCB Home Loans, a prominent UK mortgage broker. That is up from 1 in 3 who were going to use property in retirement as income in October last year.
Mortgage brokers will be vying with financial advisers to give advice to pensioners. Mortgage brokers have a strong belief in property with over half of them owning buy-to-let property themselves. But, you would imagine, mortgage brokers have snapped up the best properties already, whilst financial advisers can invest in the same investments they purchase themselves.
This is a dream for some, but it can easily turn into a nightmare and not quite the returns that you would expect and we will explain why.
Reasons to Buy Property with Your UK Pension
These are the rationale that anyone would think for buying a second house.
You can always live in the second house or give to children
You can receive an approximate 5% rental income, plus any capital gains
For expats, it is difficult to get mortgages
We will then pick this apart and show you why it is rarely a great option. Leave property development for the professionals. You should buy property to live in rather than gambling as an investment whilst UK property has already soared past 2007 highs.
The Flawed Buy to Let Plan for UK Pensions
You can always rent a house or villa. If you are moving to Spain or Thailand, for example, renting is a very cheap way to stay in a house. If house prices come crashing down you are unaffected and it gives you the freedom to move to any other house you want fairly quickly. Many people were burnt by Spanish and Portugese house prices which are down over 40% from 2008.
The 5% income gets eaten into very quickly. Not only are you likely to pay tax on this income, but also tax on capital gains of up to 28%, IHT at 40% and stamp duty at up to 15%. You are effectively paying income tax TWICE!
More tax problems. Your pension pot cash-in would face marginal rate tax of up to 45% after you take your cash-free lump sum, eroding your starting capital.
This income also gets eaten into with costs. You have to pay maintenance fees, ground-keeping fees, management fees, real estate fees, advertising fees, legal fees and title deed fees to name a few.
House prices in London are near all-time highs, you are likely to have missed a lot of the gains already and could be exposing yourself to a housing bubble. We still think houses will likely rise with the new pension freedoms and tight supply, but at some point reality will come crashing in as wages are stagnant whilst house prices have been continually rising. We feel this is unsustainable in the long run.
Lack of liquidity. When house prices fall, you can get caught in a negative equity trap, where your house might be worth less than you bought it for and even eat up your equity.
Exchange rate problems. You could be earning in Pounds, but the Pound has been falling against the EUR and other Asia currencies abroad as world demographics and income shifts. This means your pension income stream might be less.
Buy-to-let Property Purchase with UK Pension Example
The Telegraph had a very good illustration to show you what happens with the purchase of a buy-to-let property with your pension under the new pension freedoms and tax law in the UK.
The full encashment of your pension pot is subject to income tax at your marginal rate. This would mean, for example, an expat, with no other UK income and usually no UK income tax to pay, would, from a £300,000 pension plan, get £212,623 after tax. Let's say you get 5% income after taxes, real estate fees, legal fees, etc. This is being generous. Your income stream would be around 10,000 GBP per year.
This is an overall tax of 39% on your pension pot after cashing in for a buy to let pension plan after taking the maximum 25% tax-free cash of £75,000 or almost 29% of the total. The £300,000 property he was planning to buy will now be a £200,000 property (with a corresponding reduction in rental income).
Buying UK Equities and Bonds with UK Pension Example
Now let's assume you invest your 300k and it makes 7% per year after fees. After 10 years, your pension is now worth 590,000 GBP. Now, you can take 30% tax free as an expat if you purchase a QROPS which means you have 177k to buy a house or spend in cash and you still have 414,000 GBP pension pot which can pay you an annual income of about 21,000 GBP per year. You have doubled your income and still bought a house by waiting 10 years.
This would also avoid any UK income tax and tax on death as an expat. You can pass on the entire 590,000 GBP pension pot to your loved ones tax-free whilst in the first case, your pension would face a 45% tax on death if taken as a lump sum after 75.
The point is you can choose. You can take a higher lump sum and put 300k into a house at this stage or perhaps just take 70k GBP as a downpayment and use the rest to pay you a pension. This way, you have used the power of investment and compound interest to give you a high income in retirement.
Conclusion to Buy-to-let Investments from a UK Pension
Whilst there are no perfect answers, we feel that many publications, the media, mortgage brokers and the government are pushing people to spend their lifelong savings, to increase the housing bubble in the UK and thus make it even harder for young people to buy houses and get into the market. Sensible pension planners can take advantage of the power of compound interest and wise investment to target higher returns by investing their pensions and delaying retirement income.
Buy to Let Pension Plan. Paying Tax Twice on Your Pension
by
Richard Malpass
https://plus.google.com/u/0/109576387463330539887