Brexit, Pensions, Health and Tax for British Expats
Article 50 has been triggered and it looks like a hard Brexit may ensue which means leaving the EU customs union and the single market, but what does it mean for British pensioners who want to move abroad or who are living abroad already?
In a nutshell…
"45% of Britons Are No Longer Thinking of Retiring Abroad After Brexit"
"Interest in British Care Homes Has Trebled"
"63% of British Expats are Worried About Losing Access to the NHS"
"Final Salary Pension Valuations are 30 to 50 times Your Annual Pension Income Thanks to Low Interest Rates"
"Fees for Pension Transfers are About to Increase Due to New FCA Guidance"
For those considering moving their pension schemes overseas, final transfer valuations are at an all time high, at roughly 30 times the value of your annual pension pot.
For those resident abroad, most QROPS face zero tax on death at any age and the pension pot can be passed on as a tax-free lump sum to anyone you want. Income tax depends on QROPS jurisdiction and destination when accessing retirement benefits, but income tax may be less than leaving it in the UK.
Although, for final salary pension transfers, you would be giving up a guaranteed income for life tied to inflation. So, the UK FCA really don't want you to transfer your pension abroad and new rules coming in soon will make transferring overseas more expensive. For those expats who have a legitimate reason for a pension transfer, they will need to consult with both a UK FCA regulated adviser and an offshore adviser to figure out if it should even take place.
Around 45 per cent of people over 50 years old said they are less likely to consider retiring abroad, according to a survey by housing and care provider Anchor. Brexit has prompted a 'surge' in interest in British care homes and retirement villages, with one major chain reporting that registrations have trebled in the nine months since the referendum vote.
Britains are turning their backs on living abroad in the sunshine to be closer to relatives, have access to free healthcare, decent transport links and are also worried about suitable care options abroad.
Many British expats have no clue as to the cost of healthcare abroad in their later years, which runs at around 7,000 GBP per year for basic health coverage abroad in many countries if you aren't covered by government insurance and even this would only cover "in-hospitalisation" with no coverage for trips to the doctor or local clinic.
In fact, it is the biggest nightmare for the NHS who think it may cost 1 billion GBP per year if British expats start returning on mass for health reasons. Britain currently only spends around 500 million GBP on a scheme that allows some 190,000 pensioners to access free or reduced-cost medical treatment in EU countries. So, it it really a no-brainer for Theresa May to sign off on paying for EU healthcare for Britains living abroad (more below).
Old Age Care options abroad are varied and may be much cheaper than the UK, but the nurses and doctors may speak limited English and retirees will often be away from family and friends.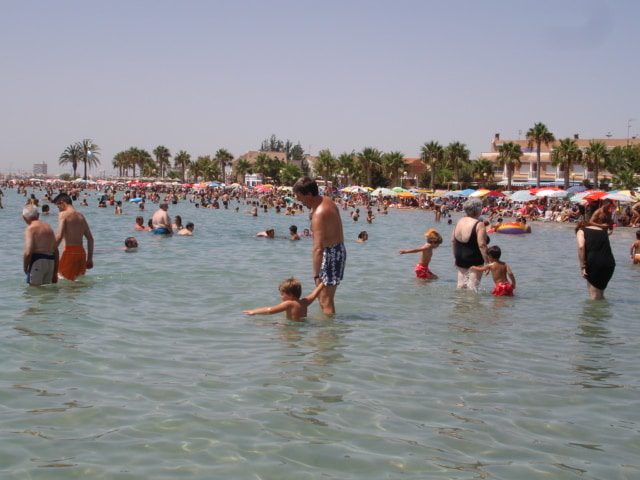 The Effect of Brexit on Pensions
UK Gilts and UK corporate bonds have been falling which has increased pension deficits for Defined Benefit schemes, putting some final salary schemes at risk
UK Bank base rates are only 0.25%, leading to very high pension transfer values for final salary scheme pension pots; in fact these transfer values can be as high as 54 times your annual pension income in retirement with the average around 30 times annual income
People who have worked in the UK may not receive either a UK pension or the EU pension due to new rules (see below)
State pension "freezing" may spread to the EU, although not in the short term (see below)
For private pension transfers and final salary pension transfers, HMRC may demand that you can only transfer a pension to your host country in the EEA rather than Malta. This may impose issues for those moving to Spain, France, Italy or Portugal for example who do not have QROPS that can accept transfers. We see this at a low chance though
Example of pension issues for expats following Brexit
Sally worked 8 years in the UK, but that is insufficient for her to receive a pension there, since the minimum is 10 year and her 12 years worked in Spain is insufficient for her to receive a pension there either, since the minimum in Spain is 15 years of contributions. Sally would not qualify for a state pension in either country. It would seem that Sally should keep on working in Spain for another three years, and then at least she would qualify for a Spanish state pension, regardless of what happens with Brexit.
Here is how the State pension works in the EU.
UK State Pension in the EU After Brexit
On 26 June 2017, the UK Government published its offer for EU citizens in the UK, and UK nationals in the EU on their rights and status after the UK leaves the EU. It said:
In relation to benefits, pensions, healthcare, economic and other rights, in the expectation that these rights will be reciprocated by EU member states, the Government intends that:
the UK will continue to export and uprate the UK State Pension within the EU;
the UK will continue to aggregate periods of relevant insurance, work or residence within the EU accrued before exit to help meet the entitlement conditions for UK contributory benefits and State Pension, even where entitlement to these rights may be exercised after exit.
There is more research here on the effect Brexit will have on private pension schemes.
You can read more about the parliamentary debate on the freeing of state pensions here.
How Will Brexit Affect Pensioners Moving Abroad or Living Overseas?
by
Richard Malpass
https://plus.google.com/u/0/109576387463330539887