The Best Retirement Destinations with Low Tax on Pensions
We will be looking at the best retirement destinations for British expats to look for when retiring abroad.
We look at the top 10 retirement destinations for Brits living abroad. We are searching for countries with low tax on pensions as well as low or no income tax or low living costs.
In light of the new "exit taxes" by HMRC, many retirement destinations are not quite so attractive for your pension(s), but we will look at the different destinations and make pension recommendations.
The Top 10 Retirement Destinations for Brits Abroad
Click on the links below for detailed descriptions on how to transfer your pension(s).
Please note for pension transfers to QROPS, you need to remain resident in these countries for 5 years following a transfer or you face a retrospective "exit tax".
New Zealand – you can transfer your pension to New Zealand and pay no tax on any retirement benefits you receive whilst resident in New Zealand. Your pension is usually invested in GBP, but paid out in New Zealand Dollars. There is also no tax on death. It's also about 15% cheaper for rent and housing and eating out is slightly cheaper as you can see in this comparison. It is also a bit more British than Australia.
Australia – you can transfer your pension to Australia and there is no tax on income or death. Your pension will be transferred to Australian Dollars, although there are limits on the transfer.  If you still want to work, wages are slightly higher than NZ. House prices are high now though in Australia and the conversion to Aussie dollars from the pound isn't generous anymore.
Portugal – you can transfer your pension to an EU QROPS as a resident in Portugal and you will pay no tax on your pension on growth and death. Your pension will be paid out in EUR to your local bank account in Portugal. Thanks to the Malta-Portugal taxation treaty, your pension will be taxed on retirement income in Portugal, which is currently 0% for 10 years if you apply for Non-Habitual Residence in Portugal, which means renting an apartment or buying a property in Portugal. Restaurant prices are around 20% cheaper in Portugal than Spain.
Spain – you can transfer your pension to an EU QROPS as a resident in Spain. Your pension will be paid out in EUR to your local bank account in Spain.
France – low tax on pension lump sums if you move your UK pension to an EU QROPS. See UK pension transfers to France
Malta – Foreign pension income is taxed at a flat rate of 15% and only if it is then sent over and paid into a Maltese bank account. Additionally, foreigners resident in Malta aren't subject to income tax on any foreign sourced capital gains, even when they remit these gains to a Maltese bank account, for example capital gains made by buying and selling shares on foreign stock markets.
Cyprus – If you move a UK pension to an EU QROPS, you are only taxed at 5% on your pension income in Cyprus.
Italy – there is a new plan being putting in place which means that you could pay 0% income tax on your pension in Italy if you move your pension to a QROPS in Malta. However, currently income taxes are high. You can read more here about QROPS for residents in Italy.
Bulgaria – one of the cheapest places to live and buy houses in Europe. Income tax if a flat rate of only 10%. Click here to see more about UK pension transfers to Bulgaria.
South East Asia – Thailand/Malaysia/Philippines/Indonesia/Vietnam – there are no pension transfer options to Asia. However, you could transfer to an International SIPP for currency or investment purposes. Also, Philippines is the only place that has a Double Taxation Agreement with the UK, so the state pension isn't frozen.
Also, check out our top tips for moving to Europe.
These are the best pension option(s) for retiring abroad, but if you are looking at low cost options as far as price of living, we suggest the following countries.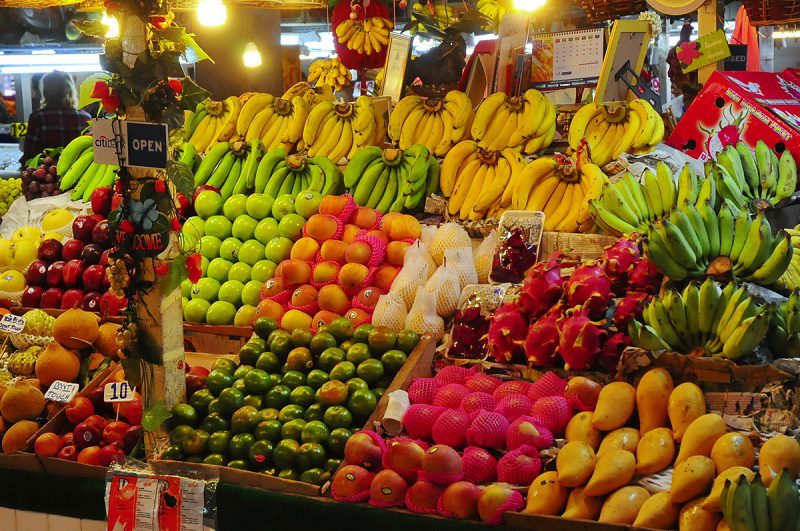 Top 14 Retirement Destinations for Cheap Living
Please note, this isn't a definitive list or order, just suggestions.
Malaysia – Enjoy delicious curries, seafood, Muslim culture, a multi-cultural population, R&B, Perhentian islands & top quality healthcare. Sip a Teh Tarik whilst grabbing a Naan bread and a chicken masala or take a visit to the many bars and street life of Kuala Lumpur or Penang.
Thailand – The home of Thai boxing, spicy Thai salads, sandy beaches and jungle. Sit in a hammock sipping your Sangsom & coke or explore the hills sipping tea & drinking mulberry wine. However, note that Thailand is now becoming a much more expensive place to live than Malaysia & Vietnam.
Costa Rica – Known in the States for its quality medical tourism and universal healthcare insurance, you can set up businesses on a tourist visa, foreigners & locals have the same rights for property ownership, you can find cheap apartments, surfing, beaches, rainforests and wildlife. Chow down on Tamale, Casado, Gallo Pinto, Chifrijo and sip on a Guaro Sour whilst sitting looking over the Caribbean sea.
Panama – There are all sorts of discounts for living in Panama as a pensioner. Also, if you want to set up your other investments in a tax advantageous way, please check out our guide to retiring in Panama coming soon…
Ecuador – If you like ranches & horses, this is your place. Eat Empanados or Llapingachos (potato omlettes) whilst sipping on Canelazo (Cinnamon Spiced Rum).
Sri Lanka – Sit at the cricket club or visit one of the colonial style hotels in Colombo. Take a trip into Kandy to see tea picking or relax on one of the beaches or float down the river to see the local wildlife.
Philippines – Enjoy the madness of Manila or explore the many white sandy beaches in the islands. Filipinos are known for their singing, so don't move here if you don't like a pop song or two. Eat chicken adobo or Kare Kare (oxtail stew) whilst drinking your San Miguel.
India – Many Brits will have seen the TV show, The Real Marigold Hotel or the movie preceding it. India is a low cost, multi-cultural, multi-religious, multi-racial, multi-ethnic and multi-linguistic wonder. Read India Times' guide to best places to retire in India.
Indonesia – Visit the cultural heritage cities dotted across Asia, go scuba diving in the Islands or hide in the jungles of Indo whilst listening to small groups of locals play guitar.
Bulgaria – You might not be snowboarding, but you can still enjoy the Alpine Forests and afternoon swims in the Black Sea or enjoy the natural hot springs before Apres-ski. Try the Hot Eskimo – a hot chocolate topped off with cream and Cointreau. If you like kebabs and grilled meats, you are in for a treat with Kebapche or enjoy Moussaka with your local red Bulgarian wine.
Vietnam – Visit the paddy fields, sit on the beach in Danang, Mui Ne or Nha Trang, sip the local rum or get a motorbike round Ho Chi Minh exploring the coffee shops and bars.
Mexico – Sip a Tequila, Margarita or Corona in your hammock. You can see a list of the best locations to retire in Mexico here.
Greece – sink a couple of Tsipouros after dinner whilst sitting on the beach overlooking the Aegean sea eating your ripe, juicy tomatoes in a Greek salad accompanied by Souvlaki.
Kenya – Find yourself in Diani, Watamu, Kilifi, Malindi or Lamu in soft white sand with palm trees and empty beaches surrounding you, only an hour from Nairobi. Finish a Safari with a Tusker beer or Dawa vodka cocktail at sunset.
You can also check out this list of tax-free retirement countries and these low tax countries for expats.
If you want more information about moving overseas and want to speak to a consultant for advice, please contact us.