Autumn Budget Summary- Higher or Lower Tax Bill for Most?
I have just read the entire 108 page budget and there is little in the way of surprises. The government has increased pension freedoms, raised income tax thresholds, introduced a more gradual stamp duty threshold, increased personal allowance by 600 quid, reduced death taxes and they are aiming to reduce deficit by 2017. Investment is on the increase and corporate tax in the UK will be the lowest in the G20.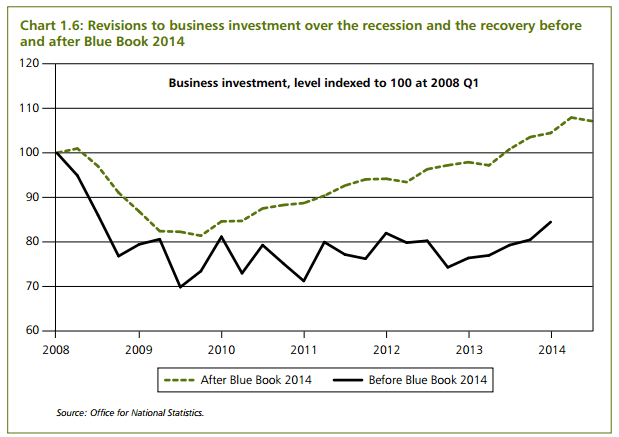 The government moved in the right direction with big taxes for banks and for multi-nationals who dodge tax., In fact, they are closing more tax loopholes and will target anyone who aggressively pursues tax avoidance. The only real major changes was to the gradual rates for stamp duty which you can read more about in the link.
But, there are some worries. An increasing number of pensioners have no clue that they will be paying a huge amount of tax to cash-in their pensions with many wanting to purchase property where they will be taxed on their pensions again.
There will be a rush to get out of DB pensions before the next budget as this is the last time public sector schemes can move and pension providers are already holding up hurdles to make sure pensions stay put.
Also, wages are still falling. This is a big worry.
Autumn Budget Summary of Changes 2014/15
Personal allowance increase to 10,600 GBP
Tax thresholds increased at basic and higher rate
Stamp duty now more gradual
According to Deloitte CFO survey reporting, credit is cheaper and more available than any time in the last 7 years.
Funding for these 2 major British Business Bank schemes will unlock up to £1 billion of finance for smaller businesses
The government remains committed to bringing the UK's Treaty deficit in line with the 3% target set out in the Stability and Growth Pact (SGP). The UK is forecast to meet the EU SGP target for the Treaty deficit in 2016-17.
Autumn Statement sets out the government's support for that vision, providing £2 billion of additional funding for the frontline NHS in England in 2015-16. This is part of a multi-year £3.1 billion UK-wide investment in the future of the NHS.
Autumn Statement announces that the fines collected from the banks that broke the foreign exchange market rules will be used to create a £1 billion fund for advanced care in GP practices in England.
Govt has received 46 billion from bank bailouts, notably from Lloyds, Bradford & Bingley and RBS.
Corporation tax will be 20% lowest in G20 by 2016
Govt reducing tax on oil & gas to 32% to 30% and setting up shale oil & gas fund
Planning applications on houses cut to 8 weeks
Income tax – you are only worse off if your income is 60,000 GBP or higher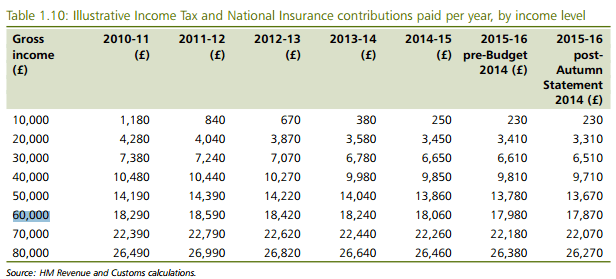 The only major bogey I found in the budget was this:
Annual Tax on Enveloped Dwellings (ATED) – The government will increase the annual charges of the ATED by 50% above inflation for residential properties worth more than £2 million for the chargeable period 1 April 2015 to 31 March 2016.
This is a tax on companies that own property, so maybe it is a good thing. The government could also do more to tax those who own multiple properties, but are all under 250k GBP. This might be introduced in the next budget.
Major Changes for Expats
Expats will still pay 20% – 45% income tax on pensions if they cash-in the UK
If they cash-in to buy property, they will pay tax twice, along with CGT and IHT
They will stay pay tax on death of 45% on lump sums left unless they are kind enough to die before 75
Personal allowance is still on the tables to be axed in 2017
There will be more IHT and tax avoidance scheme clampdowns. Luckily QROPS are recognized by HMRC and are not affected.
Expats who move to a QROPS can avoid all taxes in the UK, take a larger tax-free income, transfer to the currency of their choice, get all their pensions into one easily manageable place and have the ability of passing the whole lot on tax-free to thei loved ones.
Autumn Budget Summary 2014/15 - Will You Pay More or Less Tax?
by
Richard Malpass
https://plus.google.com/u/0/109576387463330539887