Australian Tax on UK Pensions
This article seeks to answer, "Do I Pay Australian Tax on a UK Pension?". This answer isn't as simple as it seems and is made even more complicated by the tax codes you are assigned in the UK, whether you have notified the authorities you are tax resident in Australia, your visa status and clerical errors in the UK. The Double Taxation Agreement between Australia and the UK was signed on 21st August, 2003 and protects your wealth from double taxation. Taxation of Pensions and Annuities between Australia and the UK are covered by Article 17.
The UK-Australia Double Taxation Agreement
Are UK pensions taxed in Australia?
ARTICLE 17
Pensions and Annuities
Pensions (including government pensions) and annuities paid to a resident of a Contracting State shall be taxable only in that State.
The term "annuity" means a stated sum payable periodically to an individual at stated times during life or during a specified or ascertainable period of time under an obligation to make the payments in return for adequate and full consideration in money or money's worth.
In other words, if you are tax resident in Australia, you should only be taxed in Australia on your pension.
However, if you are on a temporary visa in Australia and haven't informed HMRC you are tax resident in Australia, you could be taxed in the UK on your pension scheme. You would then also be taxed in Australia, but would get a "foreign tax credit" for the amount you paid. In other words, you wouldn't pay more than the Australian income tax due on your UK pension such as a SIPP or final salary pension scheme.
You can see Australian income tax rates here.
Tax on UK Private Pensions and Occupational Pensions in Australia
Tax on UK SIPPs, personal pensions and final salary pensions will depend on your visa status.
If you are considered a "temporary resident" in Australia, you may pay UK income tax first and then Australian income tax on top of that. You will receive a "foreign tax credit", so in fact, the most you will pay is the Australian income taxes due on your pension, however some ta would be paid in the UK and some would be payable in Australia.
To stop this, you need to fill in HMRC's form: Application for relief at source from United Kingdom income tax andclaim to repayment of United Kingdom income tax. This form is for use by an individual resident of Australia receiving pensions, purchased annuities, interest or royalties arising in the UK.
You should also fill in form P85. Read more here, if you wish to keep contributing to your UK state pension whilst abroad.
If you have informed HMRC that you are tax resident in Australia, you will only pay Australian income tax on your UK pension.
How to Pay No Income Tax on Your Pension
Australians do not pay income tax on their pension schemes at retirement after age 60. Australian pension schemes are not taxed.
If you hold a UK SIPP, a private pension in the UK, a SSAS or an occupational pension scheme, you will be taxed in Australia at your highest marginal rates of income tax.
However, you can move some or all of your UK pension scheme to an Australian SMSF pension scheme if you are over the age of 55. You can read the latest 2017/18 rules for Australian SMSF QROPShere.
By moving your UK pension scheme to an Australian SMSF QROPS, you avoid paying tax on your pension scheme on income and death.
However, you must be 55 years of age or older and there are limits on the amount you can transfer.
If you are under age 55, you can either leave your pension in the UK until you reach age 55 and hope the UK still allows QROPS transfers in the future or you can transfer it out of the UK tax net now into a QROPS in a tax neutral destination such as New Zealand. However, please note that HMRC have now imposed a 25% exit tax on QROPS if you don't live in the same country as the QROPS*, so it is really only a solution for clients with large pension pots.
*there are other conditions where you don't pay an exit tax on a QROPS. You can read more in the link above, but for Australia, there is no exit tax if you move a UK pension to an Australian SMSF after the age of 55, otherwise there is a 25% exit tax if you move it to New Zealand for example.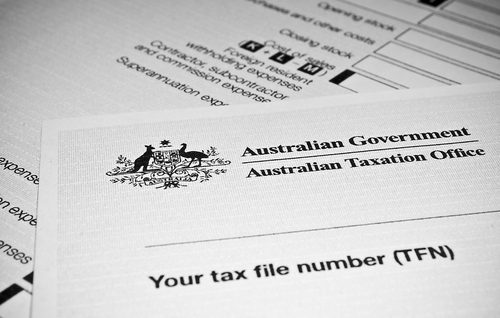 Tax on a UK State Pension in Australia
UK state pensions will be paid directly into your Australian bank account and taxed in Australia. A UK state pension is currently "frozen", i.e. it does not increase in line with inflation. You can sign a petition over frozen pensions here.
Other Non-Pensionable Assets
You can protect any other wealth you have from UK inheritance tax, which is 40%, by moving your assets into a QNUPS.
Is There Australian Tax Due on a UK Pension Scheme?
by
Richard Malpass
https://plus.google.com/u/0/109576387463330539887