Australian QROPS Rules Change Yet Again
Surprise, surprise! Australian QROPS rules for UK pension transfers to Australian supers has changed again. Now, if you are over 55 and want to move your UK pension to an Australian SMSF which is QROPS / ROPS compliant, you can transfer $540,000 as long as it is before 30th June 2017.
The new Australian QROPS rules are adding more confusion. Just last month, the Australian government had imposed a lifetime limit on pension transfers to Australia, before the Australian QROPS lifetime limit was scrapped in September.
The lifetime limit on pension transfers to Australia has now been raised again.
New Australian QROPS Rules
Until 30th June 2017, you can transfer a UK pension into an Australian SMSF 55 Plus which is QROPS / ROPS compliant up to A$540,000, then no transfers for two years and A$100,000 per year subsequently
If nothing is done before 30th June, 2017 then the new rules apply: $100,000 per year can be transferred or $300,000 in one year and then nothing for the following two years
The new lifetime limit for UK pension transfers to Australian QROPS is A$1.6m
Australian QROPS Rules Changes 2016/17
Australian residents will face a new contribution limit of 100,000 Australian dollars per year on their contributions to super from their after-tax income or savings in the biggest single change to the Australian government's controversial tax changes.
The new approach replaces the divisive proposal for a A$500,000 "lifetime cap" on the non-concessional contributions; an idea announced on May 3, but which was bitterly opposed by many sections of the super industry, many wealthier workers and Coalition MP's.
The compromise ensures the end of the "retrospective" aspect of the super plan where the $500,000 cap was to start from 1 July 2007, a measure that became a deal-breaker for the Coalition.
The lifetime cap was meant to raise $550 million over four years for the Australian government.
Australians already face caps on their non-concessional contributions but these are set at $180,000 over three years.
Coalition MP's are still meeting to discuss the changes. Once they reach agreement, government ministers will take the proposal to Labor to try to lock-in support to get the modified reform plan through the Senate.
• Read More: Company tax cuts to take hit
• Read More: Hard choices for retirees
The amendments will still ensure that the overall saving to the Australian governmnent budget bottom line, of $3 billion over four years, is retained.
Australian Superannuation Changes for 2016/17
The $500,000 lifetime non-concessional cap will be replaced by a new measure to reduce the existing annual non-concessional contributions cap from $180,000 per year to $100,000 per year.
Individuals aged under 65 will continue to be able to 'bring forward' three years' worth of non-concessional contributions in recognition of the fact that such contributions are often made in lump sums. The overwhelming bulk of such larger contributions are typically less than $200,000.
Individuals with a superannuation balance of more than $1.6 million will no longer be eligible to make non-concessional (after tax) contributions from 1 July 2017. This limit will be tied and indexed to the transfer balance cap.
With their annual concessional contributions, Australians will be able to contribute $125,000 each year and, if taking advantage of the non-concessional 'bring forward', up to $325,000 in any one year until such time as they reach $1.6 million.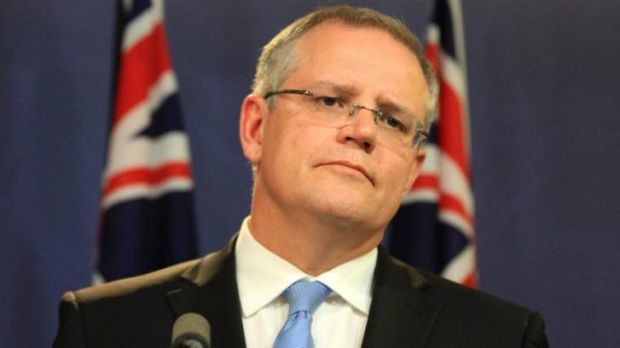 The Australian treasurer, Scott Morrison, said he had consulted his opposition counterpart, Chris Bowen, and had offered his team a full briefing on the proposals.
The Treasurer said reversing the lifetime non-concessional cap announced in the budget would cost $400 million in revenue over four years.
"In order to fully offset the cost of reverting to a reduced annual non-concessional cap, the Government will now not proceed with the harmonisation of contribution rules for those aged 65 to 74. While the Government remains supportive of the increased flexibility delivered by this measure, it can no longer be supported as part of this package, without a net cost to the Budget," he said.
"Individuals aged 65 to 74 who satisfy the work test will still be able to make additional contributions to superannuation. This will encourage individuals to remain engaged with the workforce which is of benefit to the economy more generally.
"In addition, the commencement date of the proposed catch-up concessional superannuation contributions will be deferred by 12 months to 1 July 2018 to ensure the full cost of changes to non-concessional contribution arrangements are met over both the forward estimates and the medium term."
You can read more here about transferring a pension to Australia.
Australian QROPS Rules Change Again | QROPS in Australia
by
Richard Malpass
https://plus.google.com/u/0/109576387463330539887